More than a dozen world-class artists will grace the stage of the Lawrence Memorial Chapel during Lawrence University's 2017-18 Performing Arts Series.
Subscriptions for both the Artist and Jazz series are on sale now. Subscribers may choose from either series for a "Favorite 4" package, with discounts available to senior citizens and students. Single-concert tickets go on sale Sept. 18. For more information, contact the Lawrence Box Office, 920-832-6749 or boxoffice@lawrence.edu.
The Artist Series

 

    
• Jonathan Biss, piano, Friday, Oct. 6, 8 p.m.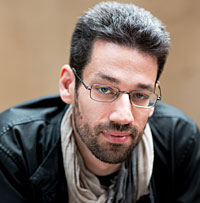 Since making his New York City recital debut as a 20-year old in 2000, Biss has performed with the New York Philharmonic, Chicago Symphony, the Cleveland Orchestra, the Swedish Radio Symphony Orchestra, the Budapest Festival Orchestra, and many other of the world's leading orchestras.
He performs regularly as a guest soloist throughout Europe and in 2002 became first American to be named the BBC's "New Generation Artist."
Biss is currently in his second year of the "Beethoven/5" project, in which he will premiere five new piano concertos, each inspired by one of Beethoven's. He opened the project in 2016 with "The Blind Banister" by Timo Andre, which was a finalist for Pulitzer Prize in Music. Later this year he will debut Sally Beamish's concerto with the St. Paul Chamber Orchestra.
• Sasha Cooke, mezzo soprano, Saturday, Feb. 24, 2018, 8 p.m.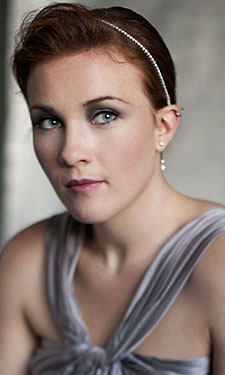 A 2011 Grammy Award-winner for her electrifying performance as Kitty Oppenhemier in the Metropolitan Opera premiere of "Doctor Atomic," Cooke has been racking up acclaim and honors since graduating from Rice University and the Juilliard School, where she made her professional debut.
Hailed by the New York Times as "a luminous standout," Cooke specializes in contemporary opera and is renowned for her work with the music of Gustav Mahler, which she has performed to robust praise on four continents.
A much-in-demand singer, Cooke has performed with nearly 30 orchestras around the world from New York to New Zealand and from San Francisco to Shanghai.
She released her debut solo album "If you love for beauty" with the Colburn Orchestra in 2012, one of six albums in her discography. Her latest, "Liszt: The Complete Songs, Vol 4" was released in 20
• Colin Currie, percussion, Friday, March 30, 2018, 8 p.m.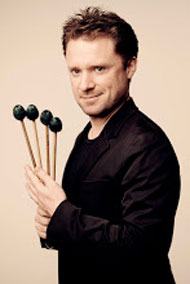 A champion of new music at the highest level, Currie has been called "the world's finest and most daring percussionist" by British magazine The Spectator. A graduate of England's Royal Academy of Music, Currie performs regularly with the world's leading orchestras and conductors.
Known as an adventurous soloist with an unmatched commitment to creating new music, Currie was recognized by the Royal Philharmonic Society in 2000 with its Young Artist Award and in 2015 with its prestigious Instrumentalist Award.
Professor of Music Dane Richeson, who teaches percussion in the Lawrence conservatory, said Currie "ranks right there with the top contemporary percussionists in the world."
"Colin has inspired many new compositions that have led the way in breaking new ground for the percussive arts, bringing whole new audiences and appreciation to the art form," said Richeson. "We're all grateful for his musical mastery."
Currie's 13-album discography includes 2016's "Dawn to Dust" with the Utah Symphony.
• Joshua Roman, cello, with JACK Quartet, Saturday, April 21, 2018, 8 p.m.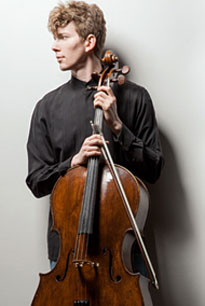 The 33-year old Roman has earned an international reputation for his wide-ranging repertoire, artistic leadership and versatility. Beyond being a celebrated performer, he is recognized as an accomplished composer and curator.
As artistic director of Seattle's TownMusic, Roman has showcased his own eclectic musical influences and chamber music favorites while also promoting newly commissioned works. His cultural leadership utilizes digital platforms to harness new audiences, including YouTube for his "Everyday Bach" project, in which he performs Bach's cello suites in gorgeous settings around the world.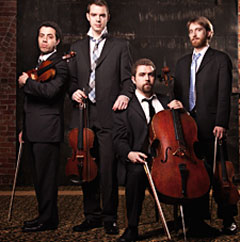 He'll be joined by the JACK Quartet — violinists Christopher Otto and Ari Streisfeld, violinist John Pickford Richards and cellist Kevin McFarland. Founded in 2007 and based in New York City, the quartet was called "superheroes of the new music world" by the Boston Globe.
Their performances at Carnegie Hall and Lincoln Center were met with critical acclaim and their commitment to new music has earned them the CMA/ASCAP Award for Adventurous Programming and New Music USA's Trailblazer Award.
The Jazz Series
• Lizz Wright, vocalist, Friday, November 3, 7:30 p.m.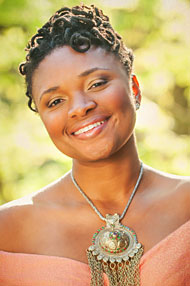 The charismatic, honey-voiced Wright opens Fred Sturm Jazz Celebration Weekend. A native of Georgia who makes her home now in North Carolina, Wright's musical baptism began in church. Her early gospel roots have since been fused with jazz, blues, folk and R&B, earning comparisons to Norah Jones.
She has drawn critical raves since her debut album, "Salt," zoomed to the top of the contemporary jazz charts in 2003.  Through her three following discs, Wright has demonstrated her innovative interpretation skills and established herself as popular song stylist.
• Storms/Nocturnes with the Lawrence University Jazz Ensemble, Saturday, Nov. 4, 7:30 p.m.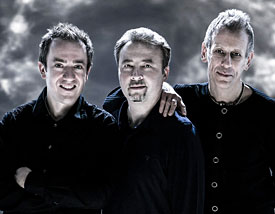 Combine British saxophone legend Tim Garland, world-class vibraphone virtuoso Joe Locke and recent Grammy nominee pianist Geoffrey Keezer and you have a chamber jazz trio with few peers. The extraordinary combination serves as the bookend to Lizz Wright for Fred Sturm Jazz Celebration Weekend.
As Storms/Nocturnes, the three artists combine their distinctive talents and diverse backgrounds to create captivating music that can be spacious or immensely complex one moment and delicate the next. No less an authority than jazz legend Chick Corea has said "This trio truly sizzles with virtuosity and creativity."
After collaborating on a pair of successful releases, "Storms/Nocturnes" in 2002 and "Rising Tide" in 2003, the trio members spent seven years working on individual projects and with other bands before reuniting in 2010 to release the 10-track disc "VIA" the following year. The reunion revived one of the most timeless intercontinental jazz collaborations in the world today.
• Joe Lovano Classic Quartet, Friday, February 2, 2018, 8 p.m.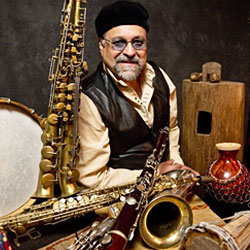 For more than 20 years, Lovano has enjoyed an international reputation as one of the world's premiere tenor saxophonists. Allmusic critic Chris Kelsey has described him as ""the tenor titan for our times."
A 2000 Grammy Award winner, Lovano more recently was recognized by DownBeat magazine and the Jazz Journalists Association as 2014's tenor saxophonist of the year.
José Encarnación, director of jazz studies at Lawrence who met Lovano at the Heineken Jazz Festival in the late 1990s, calls him "one of my favorite saxophone players ever.
"Joe's unique voice on the saxophone, or any other instrument he plays, is so full of expression and freedom," said Encarnación. "He possesses that innate ability in his playing to convey the sense of fresh spontaneity that has always characterized the music's greatest improvisers."
• Vijay Iyer Sextet, Friday, May 11, 2018, 8 p.m.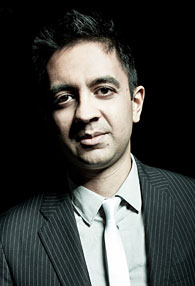 A three-time recipient (2012, '15, '16) of DownBeat magazine's "Artist of the Year" honor, Iyer unprecedentedly added Pianist of the Year, Jazz Album of the Year, Jazz Group of the Year and Rising Star Composer honors in the 2012 Downbeat International Critics Poll.
It's little wonder the The New York Times wrote "There's probably no frame wide enough to encompass the creative output of the pianist Vijay Iyer."
The recipient of a MacArthur Foundation "genius" grant in 2013, Iyer has expanded his acclaimed piano trio to a sextet by adding renowned horn players Graham Haynes, Steve Lehman and Mark Shim.
In 2014, Iyer began a permanent appointment as the Franklin D. and Florence Rosenblatt Professor of the Arts in Harvard University's music department.
About Lawrence University
Founded in 1847, Lawrence University uniquely integrates a college of liberal arts and sciences with a nationally recognized conservatory of music, both devoted exclusively to undergraduate education. It was selected for inclusion in the book "Colleges That Change Lives: 40 Schools That Will Change the Way You Think About College."  Engaged learning, the development of multiple interests and community outreach are central to the Lawrence experience. Lawrence draws its 1,500 students from nearly every state and more than 50 countries.