Many students feel lost when it comes to finding internships and understanding their value. With so much information available online, it's easy to get overwhelmed and unsure where to begin. However, internships can be a powerful way to gain hands-on experience, explore different career paths, and gain clarity on your future goals. In this article, I'll share my personal experience interning at M3 Insurance and how it helped me gain a deeper understanding of my career aspirations. Join me as we dive into the many benefits of internships and learn how they can help you find your own path to success.
Gain valuable experience
Internships offer students the opportunity to gain real-world experience. Quite often, that can be more valuable to hiring managers than coursework or degrees. Even if an internship isn't directly related to a student's desired career path, it can offer valuable insights into a specific work environment and develop new skills. By participating in internships, students can build a portfolio of work to showcase to future employers and gain a competitive edge in the job market.
Build a professional network and your personal "brand"
Internships offer a unique opportunity to build a professional network and develop a personal brand. Working alongside industry professionals, students can gain valuable insights and build relationships that may lead to future job opportunities. By showcasing their work ethic and willingness to learn, students can establish their own "brand" and become more memorable to potential employers to possibly get hired in the future, or get referred to someone they know.
Understand what you don't like
Internships allow students to experiment with different career paths and gain clarity on their professional preferences. By trying out various roles and responsibilities, students can gain valuable insights and identify things they don't like about a job or an industry. Sometimes, instead of trying to find the perfect dream career job right away, it's better to try out different things and start crossing off the list of what you know you don't want to do. This will help you understand more about what you need and make more informed decisions about your career paths.
My experience interning at M3 Insurance
Last summer, I interned at M3 Insurance in Green Bay, and although I had never considered the insurance industry before, I discovered many fascinating aspects of it. Through the internship, I had the opportunity to meet inspiring professionals who generously shared their insights and advice with me. I developed valuable skills such as public speaking, project management, and client communication, which will benefit me regardless of my future career path. My internship experience opened up new possibilities for me and was a significant stepping stone in my career journey. It played a crucial role in helping me secure another major internship opportunity at Deloitte in my junior year, which I don't believe would have been possible without my prior experience.
Internships provide students with the opportunity to get significant experience and get a head start on their peers right out of college. It's natural to feel overwhelmed at first, but remember that no matter what you do, you will learn if the industry or career you are in is what you want, and you will be able to utilize that as a stepping stone to finding what you are truly interested in later on. Use the internship to meet new people and try out new things; you never know where it's going to take you.
If you would like to have more questions about looking for an internship, or about my internship experience at M3, feel free to reach out by email (oliver.decroock@lawrence.edu) or schedule an appointment here.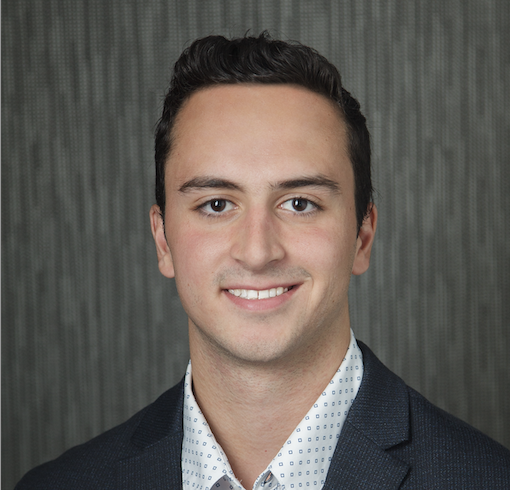 Oliver De Croock '24, Student-Athlete at Lawrence University majoring in Economics and Data Science. Oliver works as a Career Peer Educator at the Career Center and is the President of the Lawrence University Business Networking Club. Connect with Oliver on LinkedIn.