Television, movies, video games, and even web series are all things we consume at least somewhat frequently, and the entertainment industry is rapidly growing and looking for new ideas (This current deficit of new, fresh ideas is at least one reason they've been remaking so many movies that were already fine to begin with). If you feel like you want to make a show or a movie and have an idea that you think should be out there, chances are that others would absolutely agree. This article is dedicated to explaining the basics of what you will need to get started, and a groundwork for where to go next.
The most important part of creating a show is its pitch, specifically presenting it quickly while covering the most notable parts of your idea, called an "elevator pitch." Elevator pitches are quick, abbreviated editions of the concept itself- so quick, you should be able to pitch it to an executive in an elevator ride. For example, Breaking Bad's elevator pitch was famously "Mr. Chips becomes Scarface," quickly describing how a high school teacher turns into a drug lord, which was so bold, Sony executives picked it up. When you get straight to the point of an elevator pitch, you jog the cogs in someone's brain and they become curious if there is more, which helps you move on to the next part: the pitch meeting and the bible.
Following the elevator pitch comes the pitch meeting, where those interested in making a show or movie must talk to executives. You should create a bible, or a book/binder full of different ideas for the show or movie and bring a copy to the meeting to show executives. Spongebob Squarepants' pitch was more of an experience than a regular pitch because the creator, Stephen Hillenburg, really put his all into his pitch. He and the creative director, Derek Drymon, showed off a tiny diorama of Bikini Bottom in an aquarium tank with tiny versions of the characters in it, wheeled it into the room, and blasted Hawaiian music both wearing Hawaiian shirts, truly making the pitch their own. They told their plans for the characters and ran down the pilot with executives. It was so good, the executives wished they had it on tape. So, the best thing to do in a pitch is make it your own and have fun, because if you have fun making it, executives will have fun watching it, and they will be more inclined to pick you up. You can read through the Spongebob Squarepants show bible here! There is no right or wrong way to do a pitch, but here is a good template for how you could structure your own pitch meeting. Feel free to build off it!
The best thing about the entertainment industry is that you do not need a degree from a big school, or even in any specific program (film studies, animation, English/creative writing, computer science, etc.). For example, Lawrence alum Josh Sawyer majored in history here and participated in theater and was able to become a design director at Obsidian Entertainment and has used his love of history to create one of the best-regarded games of 2022, and one of Obsidian's best: Pentiment. Sawyer found early on he did not want to pursue a career with his history major and used his tinkering in web design and animation to jump into the world of video game development and directed Fallout: New Vegas and the Pillars of Eternity duology.
If your pitch does not get picked up at first, know that it is completely okay! Even the greatest creators have struggled to land a place with a publisher or network. But even if it is discouraging to have your idea turned down, it is important not to give up. There are plenty more people who will be willing to give you a chance. The industry can be for anyone (including Lawrentians), and if you have any interest, the worst thing you can do is not try to get involved.
WORKS CITED:
https://www.slashfilm.com/963967/why-so-many-networks-turned-down-breaking-bad/
https://careerdevelopment.princeton.edu/sites/g/files/toruqf1041/files/media/elevator_pitch.pdf
https://www.lawrence.edu/articles/lawrence-expertise-helps-fuel-pentiment-video-game
https://www.todayifoundout.com/index.php/2015/12/spongebob-squarepants-made-air/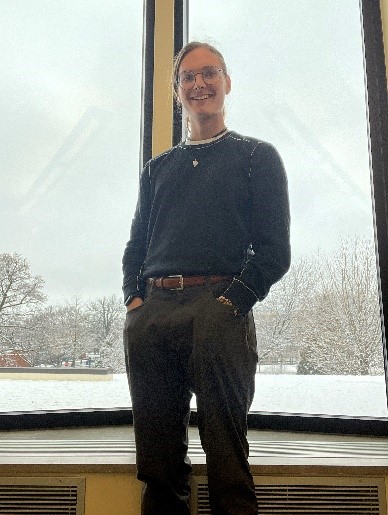 Spencer R. Brown is a junior in their first year at Lawrence University, with a major in Government. They work as a media and marketing assistant in the Career Center, and curates articles for students in both Communication, Journalism & Written Arts (#CJW) and Government, Law & International Relations (#GLI) career communities. A writer and animator by trade and part-time mascot, Spencer is fascinated in finding ways to make digesting information entertaining. Feel free to connect with them on LinkedIn here!