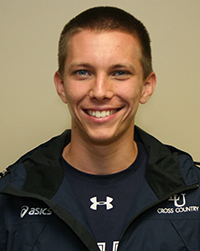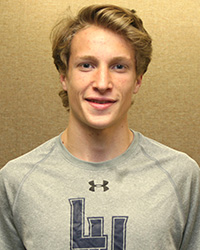 APPLETON, Wis. — The Lawrence University cross country teams have again been honored for academic excellence by the United States Track and Field and Cross Country Coaches Association.
Both squads were named Scholar Teams by the USTFCCCA with the men's team posting the fifth-highest grade point average in the nation.
The men, who were honored for the sixth time in eight seasons, had a team grade point average of 3.63. LeTourneau University led the nation with a 3.80.
The women's team was honored for the eighth consecutive season, all under the tutelage of head coach Jason Fast. The Lawrence women had a grade point average of 3.57, and Greenville College led the nation at 3.84.
To be named a Scholar Team, a minimum 3.10 grade point average is required.
Men's cross country standouts Josh Janusiak (South Milwaukee, Wis./South Milwaukee) and Joe Kortenof (Portland, Ore./Lincoln) were both named to the USTFCCCA All-Academic Team. To be eligible for the award, you must have a minimum 3.30 grade point average and finish in the top 25 percent of your NCAA regional championship.
A sophomore majoring in Spanish and philosophy, Janusiak was honored the second consecutive season after posting a 3.92 grade point average. Janusiak finished 26th at the NCAA Division III Midwest Regional in 25:26, the fourth-fastest in school history for 8,000 meters. He is the reigning Midwest Conference champion.
Kortenhof posted the fifth-fastest time by a freshman in the NCAA regional at 25:55 on his way to finishing 49th. Kortenhof, who has a 3.50 grade point average, is an anthropology major.