During Open Access Week, we're highlighting a variety of open access resources.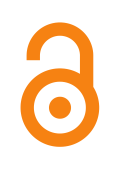 Today is Book Day!
JSTOR: http://www.jstor.org/open/?cid=soc_tw_JSTOR
More than 2,000 Open Access ebooks are now available at no cost to libraries or users. These titles are freely available for anyone in the world to use.
Knowledge Unlatched:  http://www.knowledgeunlatched.org/
KU's vision is "a sustainable market where scholarly books and journals are freely accessible for each and every reader around the world." There's a browsable list of books they've made available.
MIT Press: https://mitpress.mit.edu/open-access
The  MIT Press has been a leader in open access book publishing. They support a variety of open access funding models for select books, including monographs, trade books, and textbooks.
Luminos: https://www.luminosoa.org/site/books/
Luminos is University of California Press' new Open Access publishing program for monographs. With the same high standards for selection, peer review, production and marketing as their traditional publishing program, Luminos is  built as a partnership where costs and benefits are shared.
OAPEN: http://www.oapen.org/home
The OAPEN Library contains many freely accessible academic books, mainly in the area of humanities and social sciences.
As always, if you have questions about these resources, please ask your librarian!