Three Lawrence University students have been awarded Rotary Foundation Ambassadorial Scholarships for the 2010-11 academic year and a fourth has been named an Rotary Ambassadorial Scholar for 2011-12.
Jamie Gajewski, Natalie Grattan and Sonya Weston are among more than 500 students from 29 countries who have been named Rotary Scholars and awarded $25,000 scholarships for a year of graduate studies abroad beginning this fall. Sarah Ehlinger was awarded a scholarship beginning Fall  2011.
Grattan's and Ehlinger's scholarships were awarded through the Appleton Rotary Club and Rotary District 6220.
The Ambassadorial Scholarships provide students opportunities to study at participating universities in the 200 countries and geographical areas where Rotary clubs are active. While abroad, the scholars serve as "goodwill ambassadors" for their home countries by participating in community service projects and speaking at local Rotary club events, civic organizations and other forums.
"An important part of Rotary's mission is to build peace, goodwill and friendships among the peoples of the world," said Curt Detjen, president of the Appleton Rotary Club. "And we often do this one-on-one through programs like the Ambassadorial Scholarship program. Our club is so pleased to be involved and we congratulate these four women on the opportunity they have to make a difference."
Nancy Wall, associate dean of the faculty and liaison for the Rotary Scholarship at Lawrence, called the award much more than just a chance to study abroad.
"This prestigious award brings great responsibility with the privilege," said Wall. "In addition to excellent academic promise, scholars also must demonstrate honorable character and a sincere desire to act as an ambassador for the United States.
"Although Lawrence provides many opportunities for individualized learning, we remind students they are part of a learning community not only on but also beyond our campus," Wall added. "Today's students are part of a global community and the Ambassadorial Scholarship is a wonderful opportunity for our students to learn in that larger community."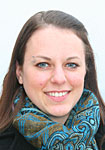 Gajewski, who graduated last December with a major in Spanish, will study Arabic at Egypt's Alexandria University. She also plans to work on a volunteer projected focused on Egypt's rural poverty or the empowerment of women. She hopes to document the daily life of Egyptians through photography and share those experiences with American audiences when she returns.
A trip to Morocco in 2007 while on a study-abroad program in Granada, Spain sparked Gajewski's initial interest in Arabic. She will make a return visit to Spain in August on her to way to Egypt.
"While it would be much more comfortable for me to spend my Rotary year in Spain, I am prepared for the challenges, confusion, excitement and mysteries that await me in Egypt," said Gajewski, who has been substitute teaching in the Fox Valley since earning her degree. "Most Ambassadorial Scholars who study in Egypt spend their year in Cairo, but I feel fortunate I will spend mine in the beautiful port city of Alexandria. It has so much history and a thriving arts scene. The Rotarians I have been in contact with there already have been extremely helpful and welcoming."
Gajewski received her scholarship through the Madison Rotary Club and Rotary District 6250.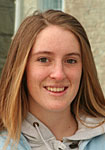 Grattan, a senior from Vancouver, Wash., majoring in biochemistry, will attend the University of Otago in Wellington, New Zealand to study public health. She plans to pursue medical school at the University of Washington when she returns and hopes to eventually work with the World Health Organization.
"As a premedical student interested in working in international infectious disease, I hope to learn about medicine not from the perspective of a doctor, but from a systems perspective," said Grattan, who served two years as president of the student organization Students War Against Hunger and Poverty (SWAHP). "Learning how to prevent disease is just as important as learning to treat it and understanding the healthcare system of a country is critical to solving many of the underlying problems associated with health."
Grattan has been active in efforts to raise money for a student scholarship fund for children in Sierra Leone. Last December, she spent three weeks in the West African country working with the elementary school students at Conforti School in Freetown and FAWE (Forum for African Women's Educationalists) School in the rural village of Mattru Jong.
She also helped conduct nutrition and health surveys while she was there.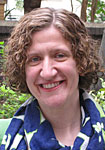 Weston, a 2007 Lawrence graduate from Macomb, Ill., will attend the School of International Studies at Jawaharlal Nehru University in New Delhi, pursuing coursework in Indian politics, history and society, focusing on the social and political implications of India's burgeoning economic transformation. She also will undertake intensive Hindi language study.
"India finds itself competing with the United States and other highly-industrialized countries in many high-tech industries, but the country has yet to undergo the kind of broad-based industrialization that can deliver jobs to most of its people," said Weston, who graduated with a major in government. "How India copes with the demands and expectations of diverse constituencies presents both challenges and opportunities."
Weston, who was sponsored for her scholarship by the Macomb Rotary Club, is currently working as a research assistant at the Woodrow Wilson International Center for Scholars in Washington D.C.
As a 2011-12 Rotary Scholar, Ehlinger, a junior from Wauwatosa, will have to wait a year before she heads to the University of Ghana in the capital city of Accra. While her interests include environmental hazards and human health, she is still deciding on which area to focus her studies.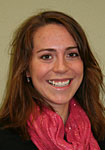 "Ghana is a developing country and it's doing a good job with its development. It's a model of sorts for West Africa," said Ehlinger, a geology major. "Developing countries have great environmental issues, but the least amount of resources and protections to mitigate those problems. That paradox is what interests me.
"I'll learn the scientific aspect of these problems, but working with and learning from people who actually live there will provide valuable context in which these problems exist," she added.
Ehlinger joined Grattan on last December's service trip to Sierra Leone and is planning on returning there this December to conduct research on lead contamination in school yards.
Focused on humanitarian service, personal diplomacy and academic excellence, the Rotary Foundation Ambassadorial Scholarships program is one of the world's largest privately sponsored international scholarship programs.
Established in 1947, the program has sponsored more than 40,000 scholars and counts among its alumni former U.S. Ambassador to India and 1959 Lawrence graduate David Mulford, former Federal Reserve Chairman Paul Volcker Jr. and Pulitzer Prize-winning film critic Roger Ebert.