Five members of the Lawrence University faculty have been granted tenure appointments by the college's Board of Trustees.
Based on recommendations by the faculty Committee on Tenure, Promotion, Reappointment and Equal Employment Opportunity, and President Mark Burstein, tenure was granted to Madera Allan, Ameya Balsekar, Samantha George, Lena Khor and Michael Mizrahi. Each also was promoted to associate professor, except for George, who already held the rank of associate professor.
"I am very excited about the energy, enthusiasm and intelligence of the faculty members who will be starting tenure line positions in the fall of 2015," said David Burrows, provost and dean of the faculty. "Each brings special skills as both a teacher and a scholar. They will help enhance already strong programs and add to Lawrence's quality as an institution where students learn and grow as liberally educated persons, ready to lead fulfilling lives and engage successfully with issues of the contemporary world."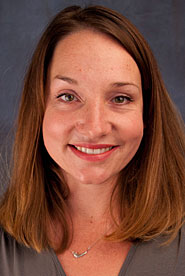 Allan first joined the Lawrence Spanish department in 2008 as an instructor and was given an assistant professor appointment the following year. Her scholarship interests include Medieval and early modern Spanish and Latin American cultural production.
She has presented research at the annual Midwest Modern Language Association convention, the Renaissance Society of America annual meeting and the International Congress on Medieval Studies, among others. A former editorial assistant for Hispanic Review, Allen serves as Lawrence's faculty advisor for the Associated Colleges of the Midwest study abroad program in Costa Rica.
Allen graduated Phi Beta Kappa with a bachelor's degree in Spanish from Reed College and earned both a master's degree and her Ph.D. in Hispanic studies from the University of Pennsylvania.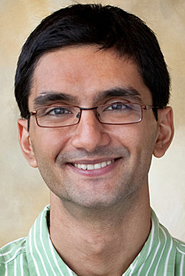 A specialist in comparative politics and international relations, especially that of Asia, Balsekar joined the Lawrence government department in 2009. He has written about censorship in Colonial and Postcolonial India as well as Indian party politics. He speaks Hindi, Marathi, Konkani and Chinese.
Balsekar graduated Phi Beta Kappa from Brown University with a bachelor's degree in development studies and earned his master's and doctorate degrees in comparative politics at Cornell University.
A violinist, George spent nine years as associate concertmaster of the Milwaukee Symphony Orchestra before joining the Lawrence Conservatory of Music, first as a visiting assistant professor in 2008 and then as an associate professor in 2009.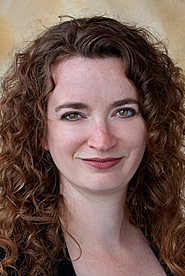 She previously held faculty appointments at Idaho State Civic Symphony Summer School for Strings, the Hartford Conservatory of Music, the University of Connecticut and the Wisconsin Conservatory of Music.
George has conducted master classes at numerous Wisconsin high schools as well as colleges around the country. In addition to orchestral positions with the Milwaukee, Colorado and Hartford symphony orchestras, George has performed in concert as guest soloist more than 40 times.
She was recognized with Lawrence's Young Teacher Award in 2012.
George earned a bachelor's degree in applied music (violin) and a master of music degree in performance and literature from Eastman School of Music. She holds a Ph.D. in violin performance from the University of Connecticut.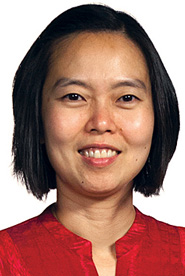 A native of Malaysia, Khor joined the Lawrence English department in 2009. Her scholarship interests include contemporary world Anglophone literature, human rights and humanitarian discourse, literary theory and cultural studies.
She is the author of the book "Human Rights Discourse in a Global Network: Books Beyond Borders" and has contributed articles to numerous journals, including Human Rights Quarterly and Peace Review. In 2013, she was awarded the Kirby Prize for the best article published in South Central Review.
Khor graduated summa cum laude from Middlebury College with a bachelor's degree in English. She earned her master's and doctorate degrees in English at the University of Texas.
Mizrahi, a pianist, joined the Lawrence Conservatory of Music in 2009. His musical interests focus on the piano and chamber music repertoire of the 18th and early 19th centuries as well as new contemporary works.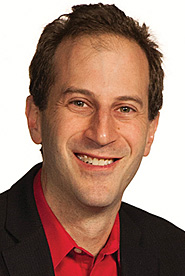 His debut album, "The Bright Motion" was included on both Time Out New York's and Time Out Chicago's list of best classical albums for 2012. He is a founding member of NOW Ensemble, a chamber group devoted to commissioning and performing new music by emerging composers, and the recently disbanded Moët Trio. He also is a member of the New York City-based chamber ensemble Decoda.
Mizrahi is currently co-directing the Fox Valley's "Music for All: Connecting Musicians and Community" program and has collaborated with Carnegie Hall's Weill Music Institute on several projects, including a series of educational concerts for young children at Carnegie Hall, Tokyo's Suntory Hall and as part of a residency in Merida, Mexico.
In 2013, he was recognized with Lawrence's Award for Excellence in Creative Activity.
Mizrahi earned a bachelor's degree at the University of Virginia and master's and doctorate degrees at the Yale School of Music.
About Lawrence University
Founded in 1847, Lawrence University uniquely integrates a college of liberal arts and sciences with a nationally recognized conservatory of music, both devoted exclusively to undergraduate education. It was selected for inclusion in the Fiske Guide to Colleges 2015 and the book "Colleges That Change Lives: 40 Schools That Will Change the Way You Think About College." Engaged learning, the development of multiple interests and community outreach are central to the Lawrence experience. Lawrence draws its 1,500 students from nearly every state and more than 50 countries.