An Arts and Culture grant from unrestricted funds within the Community Foundation for the Fox Valley Region will enable Lawrence University to launch a new program to bring classical chamber music to children and populations who ordinarily do not participate.
The $16,700 grant will support the "Music for All: Connecting Musicians and Community" project, which will be directed by Lawrence Conservatory of Music faculty members Michael Mizrahi and Erin Lesser.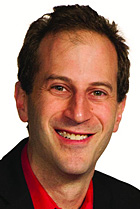 Working with three community partners — Riverview Gardens, the Fox Valley Warming Shelter and Appleton's Jefferson Elementary School — Lawrence faculty and students will stage a series of classical music performances beginning this fall using interactive techniques to create deep, artistic connections in settings where such music is rarely heard.
The project will bring members of the New York City-based Decoda chamber music group to campus to help Lawrence students and faculty learn interactive performance methods, write scripts, create entry points into musical works and engage non-traditional audiences.
"I see this project as part of a musical renaissance in Appleton and beyond."
    — Brian Pertl, dean of the conservatory of music
"We believe communities are made stronger through positive interaction and shared experiences," said Mizrahi, a pianist who joined the Lawrence faculty in 2009 and also a member of Decoda. "We also believe that music has the power to connect people, transcend social barriers and provide meaningful emotional experiences. This project will facilitate active participation, conversation, engaged learning and meaningful connections among classical musicians and non-traditional audiences."
The three community partners were targeted for the project because they represent diverse populations, including young children, "at-risk" teens, people experiencing homelessness, adults in job training programs and community garden members.
Approximately 1,000 individuals from FVWS and RVG, along with 200 students from Jefferson Elementary School, will benefit from increased access to live musical performance and interactive learning with this project.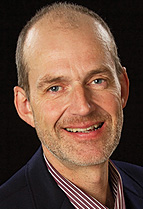 Brian Pertl, dean of the Lawrence Conservatory of Music, sees the Music for All: Connecting Musicians and Community" initiative meshing perfectly with the conservatory's core belief that music is for everyone and it can change lives in profound ways.
"This projects puts our philosophy into action so our students can figure out how best to give an audience entrance points into the music and then go out and actively engage the community in the wonder and beauty of the music," said Pertl. "Music, and particularly classical music, should not be treated like some revered museum piece to be passively stared at through a dusty glass case. This project allows our faculty and students to find new ways to actively engage audiences from schools to warming shelters to concert halls in a meaningful, moving dialogue with the music. I see this project as part of a musical renaissance in Appleton and beyond."
Approximately a dozen concerts are planned at the three partner sites during the 2014-15 academic year, most of which will be free and open to the public.
About Lawrence University
Founded in 1847, Lawrence University uniquely integrates a college of liberal arts and sciences with a nationally recognized conservatory of music, both devoted exclusively to undergraduate education. It was selected for inclusion in the Fiske Guide to Colleges 2015 and the book "Colleges That Change Lives: 40 Schools That Will Change the Way You Think About College." Individualized learning, the development of multiple interests and community engagement are central to the Lawrence experience. Lawrence draws its 1,500 students from nearly every state and more than 50 countries.