Lawrence University will present the 38th annual Fred Sturm Jazz Celebration Weekend with live performances from the Regina Carter Quartet on Friday, November 2 and the Vanguard Jazz Orchestra on Saturday, November 3. Both concerts will take place at 7:30 pm in the Lawrence Memorial Chapel. Tickets are free for all students with a valid student ID, and range from $20 – $30 for seniors and adults. Tickets are available for purchase from the Lawrence University Box Office in person, online or by calling 920-832-6749.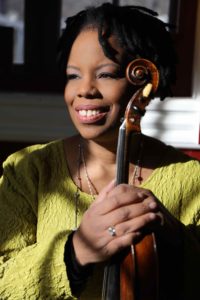 Fred Sturm Jazz Celebration Weekend brings professional jazz artists to the Lawrence campus for a non-competitive jazz education festival. Over the course of the weekend hundreds of middle and high school students from around the Midwest work with Lawrence faculty and jazz educators from across the country. The weekend culminates in the Friday and Saturday evening concerts given by internationally acclaimed jazz musicians.
The concert on Friday, November 2 will feature Regina Carter, a Sony Masterworks recording artist and the foremost jazz violinist of her generation. Her quest for beauty combined with her passion for excellence did not escape the attention of the MacArthur Foundation, who awarded Regina their prestigious fellowship "genius grant." Carter's recent release, Ella: Accentuate the Positive and touring program, Simply Ella, mark the 100th birthday of musical legend Ella Fitzgerald. Carter will perform Simply Ella live at Lawrence with her quartet.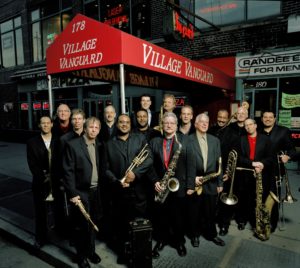 The concert on Saturday, November 3 showcases the multiple-Grammy winning 16 piece Vanguard Jazz Orchestra which features some of the world's finest musicians. Co-founded by legendary trumpeter Thad Jones and drummer Mel Lewis, after more than 50 years the ensemble still plays virtually every Monday night at the renowned Village Vanguard Jazz club, New York City's most famous basement. The beautiful and unique arrangements of Thad Jones enchanted audiences worldwide. The mixture of the music from diverse backgrounds created their innovative sound and the band was quickly recognized as a world-class big band. The ensemble cultivated its rich history while commissioning new music that made them the prototype of innovative big band music.
For more information about these events or the Fred Sturm Jazz Celebration Weekend, contact Jillian Johnson at 920-832-6773