Don't blame Meghan Murphy if she isn't 100 percent focused during the upcoming Spring Term final exams.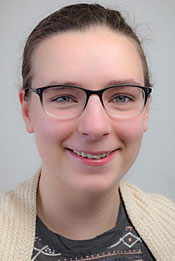 The Lawrence University sophomore will have good reason for a little mind wandering. She needs to be in Tainan, Taiwan by June 8 — the final day of exams — as a recipient of a U.S. Department of State Critical Language Scholarship (CLS) to study Chinese.
Murphy, a double degree candidate pursuing majors in religious studies and violin performance, will spend eight weeks living with a host family in Tianan, a city of nearly two million on the the island's southwest coast during the program.
The CLS program includes four hours a day of personalized, intensive language study as well as various activities and excursions designed to expand students' understanding of the history, politics, culture and daily life of their host country. The scholarship covers all the program's expenses and includes a $960 stipend.
Selected from more than 5,700 applications nationally, Murphy was among 560 U.S. undergraduate and graduate students awarded one of the state department's critical language scholarships.
Murphy has been to mainland China three times previously, but this will be her first trip to Taiwan. She went to China with her family when she was 11 years old and spent a year in Beijing during a gap year before coming to Lawrence.
"Studying abroad gives you a lot of different perspectives and helps you mature," said Murphy, a home-school graduate who lives in Milwaukee. "I had already taken four years of Chinese at UW-Milwaukee during high school so China was the logical place to go for a gap year before coming to Lawrence."
"I'm excited about this trip particularly because Taiwan is a place I haven't been before," added Murphy, who took her first Chinese language lessons when she was 10. "Because of all the conflict between China and Taiwan and my experience becoming familiar with the Chinese perspective while living in China, I'm very interested in learning the Taiwanese side of the story."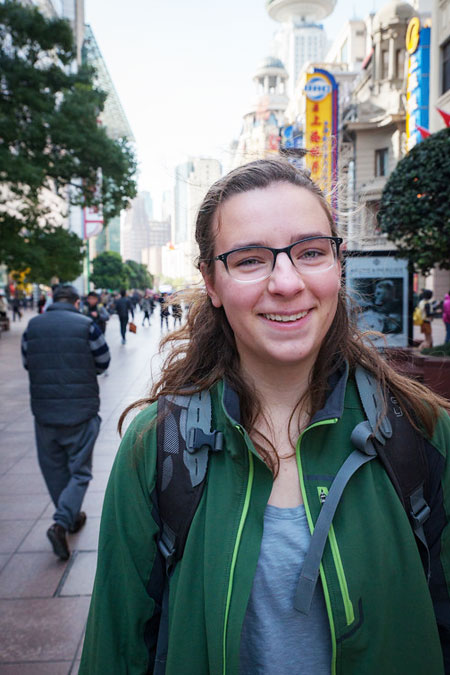 Murphy's most recent trip to China was last December as part of Lawrence's 18-day multi-disciplinary initiative "Sustainable China: Integrating Culture, Conservation and Commerce." She was one of 12 students to participate in that program.
"I hope to continue applying what I learned on the Sustainable China trip particularly in relation to the intersection of religion beliefs and environmental awareness," said Murphy.
Jason Brozek, Stephen Edward Scarff Professor of International Affairs and associate professor of government at Lawrence, who led the December "Sustainable China" trip, called Meghan "a terrific student with exactly the kind of broad, diverse interests we encourage Lawrentians to develop."
"I had the pleasure of working with her over the course of several months as part of the Sustainable China traveling classroom and the critical language scholarship will be an excellent springboard for her future success," said Brozek.
While her critical language scholarship may complicate the final weeks of Murphy's Spring term, it's a trade-off she's more than willing to make.
"I'm always looking to experience new perspectives, so going somewhere new, having a host family to live with, and taking language classes is a spectacular opportunity."
The CLS, a program of the U.S. Department of State, Bureau of Educational and Cultural Affairs, was launched in 2006 to increase opportunities for American students to study critical-need languages overseas and expand the number of Americans studying and mastering critical-need languages, including Arabic, Chinese, Indonesian Japanese, Korean, Persian, Russian, Indic (Bangla/Bengali, Hindi, Punjabi and Urdu) and Turkic (Turkish and Azerbaijani).
About Lawrence University
Founded in 1847, Lawrence University uniquely integrates a college of liberal arts and sciences with a nationally recognized conservatory of music, both devoted exclusively to undergraduate education. It was selected for inclusion in the book "Colleges That Change Lives: 40 Schools That Will Change the Way You Think About College" and Fiske's Guide to Colleges 2016. Engaged learning, the development of multiple interests and community outreach are central to the Lawrence experience. Lawrence draws its 1,500 students from nearly every state and more than 50 countries.