Lawrence University has lost one of its most generous benefactors with the passing of Hugh Denison. A 1968 Phi Beta Kappa graduate of Lawrence, Denison died at his Milwaukee home June 9 after a lengthy battle with pulmonary fibrosis. He was 70 years old.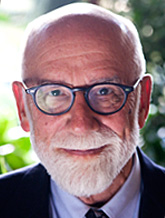 Voted the outstanding economics major of his graduating class, Denison became a highly successful businessman. He joined Heartland Advisors in 1985 as director of equity research and helped grow the Milwaukee-based investment firm into a multibillion-dollar money management company.
In 1996 at the age of 50, he experienced an epiphany and left the company to work with children. He earned a teaching certificate and spent eight years working with Junior Achievement, the Boy Scouts, YMCA and volunteering as a third-grade teacher in Milwaukee's inner city schools teaching business principles.
In an interview with the Milwaukee Journal Sentinel, Jim Kitzinger, principal and portfolio manager at KLCM Advisors Inc. in Milwaukee, said, "There are a lot of guys in our business who throw money at problems. Hugh threw himself at that problem."
He returned to Heartland in 2004 as a portfolio manager, retiring in 2013 as senior vice president. Milwaukee Mayor Tom Barrett proclaimed the day of his "second" retirement as "Hugh Denison Day."
A decorated combat veteran who served in Vietnam with the U.S. Navy, Denison was widely respected as a man of high integrity. He was renowned for the deep and lasting relationships he built, not only in his professional life, but also in the personal projects into which he poured himself, leaving indelible imprints on those he worked with.
Philanthropy and volunteerism were at the core of Denison's life and few benefited more from his generous gifts of time, talent and treasure than Lawrence, which honored him with the university's Jupp Outstanding Service Award in 2012.
He was currently serving as the chair of the university's Full Speed to Full Need Campaign to bolster significantly endowed scholarship funding for Lawrence students. Playing an instrumental role through his personal fundraising efforts, the campaign has already raised more than $60 million toward a goal of $75 million.
Denison was also a member of the university's Campaign Planning Task Force and previously served on the President's Advisory Council. As co-chair of the Legacy Circle National Council, Denison tirelessly promoted the university's planned giving program to classmates and peers at events and through personal testimonials. He often participated as a panelist in the Lawrence Scholars in Business program.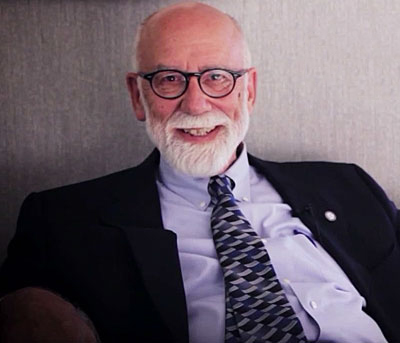 As a member of the Lawrence University Board of Trustees' development and capital More Light! campaign committees, Denison was instrumental in the university's fundraising efforts, traveling across the country to develop strong relationships with alumni and supporters of the college, and encouraging donors to realize their full philanthropic potential. For his many efforts, Denison was recognized by the Association of Fundraising Professionals with the Outstanding Fundraising Volunteer Award in November 2015.
A native of Sheboygan, Denison and his wife, Mary, provided leadership gifts in support of the Lawrence Fund, the Innovation and Entrepreneurship program and the Warch Bjorklunden endowment. Members of the Legacy Circle, the Denisons have established a generous provision in their estate plans for the Hugh and Mary Denison Endowed Fund in appreciation for Lawrence and their desire to enhance educational opportunities for future Lawrentians.
In addition to Lawrence, Denison's community engagement included serving as the former president of the Board of Trustees for the John Michael Kohler Arts Center and the Sheboygan Arts Foundation. He also served on the board of directors of Big Brothers Big Sisters, Skylight Opera Theatre and the Milwaukee Athletic Club. Long-time service to Lakeland College, including guest lecturer, advisor to the president and a member of the college's Foundation Committee earned Denison the title of honorary alumnus in 2013.
He is survived by his wife, Mary, and a son, Ross, of Portland, Ore., a sister, Judy Demuese, and brother-in-law, Jerry Doty. A memorial service celebrating Denison's life will be held in August in Milwaukee.
As the Lawrence community mourns the passing of an exemplar Lawrentian, it celebrates his ceaseless gratitude, his positive spirit, his belief in his alma mater and his tireless efforts to sustain and improve the communities he called home.
About Lawrence University
Founded in 1847, Lawrence University uniquely integrates a college of liberal arts and sciences with a nationally recognized conservatory of music, both devoted exclusively to undergraduate education. It was selected for inclusion in the book "Colleges That Change Lives: 40 Schools That Will Change the Way You Think About College" and Fiske's Guide to Colleges 2016. Engaged learning, the development of multiple interests and community outreach are central to the Lawrence experience. Lawrence draws its 1,500 students from nearly every state and more than 50 countries.