Lawrence University once again has earned inclusion in the latest edition of former New York Times education editor Edward Fiske's annual guide of the top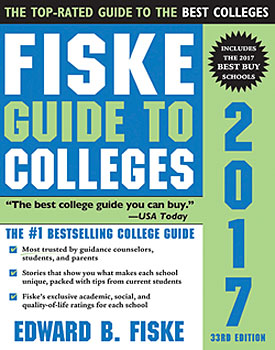 colleges and universities in the United States, Canada and Great Britain.
In his 2017 "Fiske Guide to Colleges," the author offers a personal profile of Lawrence based on a broad range of subjects, including student body, academics, social life, financial aid, campus setting, housing, food and extracurricular activities.
Since its first edition in 1985, the annual "Fiske Guide to Colleges" has offered a selective, subjective and systematic look at approximately 300 of the "best and most interesting" schools as a resource for college-bound students, their parents and high school guidance counselors.
Fiske, who spent 17 years as education editor of the New York Times, praised Lawrence for its diversified approach to learning "that attracts interested and interesting students from around the world" in his 2017 guide.
He describes Lawrence as "an unpretentious school that appeals to both the left and right side of students' brains" while citing the college's "uncommon" physics program and "renowned" conservatory of music. Fiske's profile highlights Lawrence's commitment to student volunteerism, its "intense" academic climate and a social scene that is "as varied and eclectic as the students."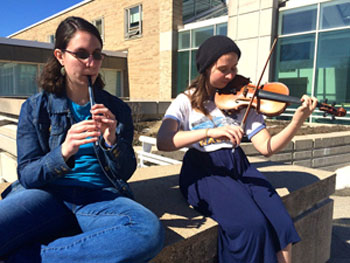 According to Fiske, Lawrence is "easily" one of the country's best colleges, in part for "its outstanding liberal arts curriculum, knowledgeable and caring faculty, an administration that treats students like adults and a charming country setting."
Fiske launched his guide as a tool to broaden students' horizons about American higher education and help them select a college that best coincides with their particular needs, goals, interests, talents and personalities.
About Lawrence University
Founded in 1847, Lawrence University uniquely integrates a college of liberal arts and sciences with a nationally recognized conservatory of music, both devoted exclusively to undergraduate education. It was selected for inclusion in the book "Colleges That Change Lives: 40 Schools That Will Change the Way You Think About College."  Engaged learning, the development of multiple interests and community outreach are central to the Lawrence experience. Lawrence draws its 1,500 students from nearly every state and more than 50 countries.