The Lawrence Symphony Orchestra will perform its next season under the baton of a new conductor.
Mark Dupere, who has co-conducted the concert orchestra at Michigan State University since 2013, joins the Lawrence University faculty as assistant professor of music and director of orchestral studies.
Dupere is one of eight new faculty members appointed to tenure track positions at the rank of assistant professor beginning with the start of the 2016-17 academic year. Fall term classes begin Monday, Sept. 12.
Joining Dupere will be Timothy Albright, conservatory of music (trombone); Israel Del Toro, biology; Thelma Jimenez-Anglada, Spanish; Constance Kassor, religious studies; Nancy Lin, art history; Graham Sazama, chemistry; and Becquer Seguin, Spanish.
"I am very pleased that we are continuing to add to the excellence of our faculty through the appointment of these talented teacher-scholars and teacher-performers," said Provost and Dean of the Faculty David Burrows. "Each will add significant strength to our educational programs."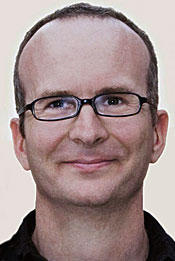 • Timothy Albright, conservatory of music
A trombonist who has performed with artists as diverse as Barbra Streisand, Jay-Z and the Glenn Miller Orchestra, Albright arrives from State University of New York – Purchase College, where he directed the trombone choir and coached small jazz ensembles. He also has taught at The Juilliard School. During an extensive performance career, he has played with the Metropolitan Opera Company orchestra, New York City's Orpheus Chamber Orchestra, the Alan Ferber Big Band, the New York Chamber Brass and the Atlantic Brass Quintet, among others.
Albright has served as trombonist in more than a half dozen major theatre productions, including the Broadway shows "Evita," "Spamalot" and "Amazing Grace." His performances also include numerous film and television credits, among them the movies "Noah" and "The Secret Life of Walter Mitty," and Disney Channel's "Little Einsteins."
A native of St. Helena, Calif., Albright earned a bachelor of music degree in applied music-trombone performance and jazz and commercial media from Eastman School of Music.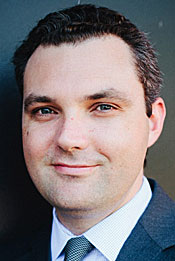 • Mark Dupere, conservatory of music
Dupere brings international experience to his appointment as assistant professor of music and director of orchestral studies. A cellist, Dupere has performed professionally with more than a dozen orchestras, chamber ensembles and other groups in the United States as well as Belgium, England, France and the Netherlands.
Beside Michigan State University, Dupere has served as a masterclass conductor at the Oregon Bach Festival and guest conducted the Musica Redemptor Baroque Orchestra in Austin, Texas, the Cypress Symphony in Houston and a production of "Les Miserables" in Michigan, among others.
Dupere, who grew up in Phoenix, earned a bachelor's degree in cello performance from the University of Texas, a bachelor's and master's degree in Baroque cello from the Royal Conservatory in the Netherlands and a doctoral degree in orchestral conducting from Michigan State.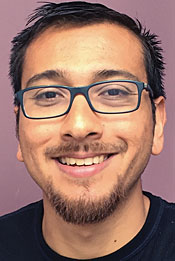 • Israel Del Toro, biology
A native of El Paso, Texas, Del Toro uses distribution and diversity of ant populations as models for the study of the effects of climate change on ecosystem processes, including soil movement and nutrient cycling. His research sheds light on how those changes can affect other plant and animal life in the area.
He arrives at Lawrence from the University of Copenhagen's Center of Macroecology, Evolution and Climate, one of the world's leading research institutes on climate change, where he has been conducting research since 2014 as a National Science Foundation postdoctoral fellow. In addition to the NSF, he has conducted research supported by a Fulbright Fellowship and grants from the Ecological Society of America, the Academy of Natural Sciences, the National Geographic Society and the American Museum of Natural History, among others.
Del Toro earned a bachelor's degree from the University of Texas-El Paso and a master's degree and Ph.D. at the University of Massachusetts-Amherst.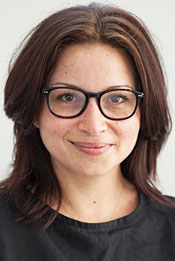 • Thelma Jimenez-Anglada, Spanish
Combining scholarly interests in violence, human rights and migration, Jimenez-Anglada's current research focuses on trafficking, specifically of narcotics and humans in Latin America and U.S. Latino communities.
A native of San Juan, Puerto Rico, who also has lived extensively in New York and Chicago, Jimenez-Anglada was the recipient of the 2015 Lectureship Award from the Center for the Study of Race, Politics and Culture at the University of Chicago. She has contributed to the Caribbean Foundation for the Humanities' Digital Encyclopedia project, on slavery and the culture of the sugar plantation.
Jimenez-Anglada, who speaks five languages, earned a bachelor's and a master's degree in Hispanic Studies from the University of Puerto Rico and a doctoral degree in Hispanic and Luso-Brazilian Studies from the University of Chicago, where she was a preceptor for its Center for International Studies.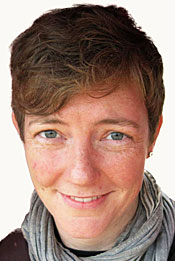 • Constance Kassor, religious studies
Kassor, who specializes in the study of South Asian religions, with special expertise on Tibetan Buddhism, comes to Lawrence after spending the past two years teaching at Smith, Hampshire and Amherst colleges in Massachusetts.
A native of Cleveland, Ohio, Kassor has spent considerable time teaching and conducting research on 15th-century Tibetan Buddhism. She has studied and taught in India and Nepal, which led to several meetings with the Dalai Lama. She spent part of 2013 teaching a course on Buddhist key points at Kathmandu University's Rangjung Yeshe Institute. She also directed Smith College's Tibetan Studies in India program for three years.
Her scholarship has been supported by grants from the National Endowment for the Humanities, the Andrew Mellon Foundation and the Fulbright Institute of International Education.
Kassor earned a bachelor's degree in philosophy from Smith College with a certificate in Buddhist studies and a doctorate in religion from Emory University.
• Nancy Lin, art history
A scholar of East Asian art, Lin's research focuses on modern Japanese and Korean art (late-19th century to mid-20th century), with specialized expertise in painting. Lin, who grew up in Chicago, spent the past year as a postdoctoral fellow at Harvard University's Korea Institute. Previously she spent a year (2011-12) as a visiting scholar at Korea's Seoul National University's Kyujanggak Institute and the previous year as a researcher at Japan's Tokyo University of the Arts.
A former deputy editor-in-chief of the Chicago Art Journal, Lin earned a bachelor's degree in history of art & East Asian Studies at Bryn Mawr College, a master's degree in East Asian languages and cultures from Columbia University and a Ph.D. in art history from the University of Chicago.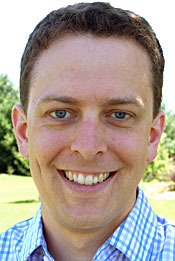 • Graham Sazama, chemistry
Sazama joins the Lawrence faculty after three years as a National Institutes of Health postdoctoral fellow at the Massachusetts Institute of Technology. An inorganic chemist specializing in material science and sensors, he is co-holder of a U.S. patent on the detection of amines.
A Wisconsin native who grew up in Chippewa Falls, Sazama has been the recipient of a National Science Foundation graduate research fellowship and has previously taught as a Fellow at Harvard University. His research has led to seven co-authored published scientific papers and he has made nearly a dozen presentations at national and regional conferences.
He graduated Phi Beta Kappa from the University of Wisconsin with a bachelor's degree in chemistry and earned his Ph.D.  in chemistry at Harvard.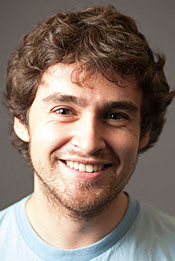 • Bécquer Seguín, Spanish
A public intellectual who specializes in 19th-century transatlantic art and literature, Seguín comes to Lawrence from Cornell University's Department of Romance Studies. He spent last fall as a visiting scholar at the Complutense University of Madrid and was previously a John E. Sawyer and Andrew W. Mellon Seminar Graduate Fellow at Cornell.
A prolific writer, Seguín has published more than two dozen academic articles, reviews and translations. He also writes regularly for The Nation, the oldest continually published weekly in the United States, and other magazines. Additionally, he has presented at more than 30 professional conferences throughout the United States and abroad.
Seguín, a native of Anchorage, Alaska, earned a bachelor's degree in foreign languages and literatures (Spanish) from Whitman College and a master's and doctoral degree in Romance studies from Cornell University.

About Lawrence University
Founded in 1847, Lawrence University uniquely integrates a college of liberal arts and sciences with a nationally recognized conservatory of music, both devoted exclusively to undergraduate education. It was selected for inclusion in the book "Colleges That Change Lives: 40 Schools That Will Change the Way You Think About College."  Engaged learning, the development of multiple interests and community outreach are central to the Lawrence experience. Lawrence draws its 1,500 students from nearly every state and more than 50 countries.