Four performances of three original, one-act plays will be presented March 2-4 in Lawrence University's Cloak Theatre of the Music-Drama Center during the university's third biennial Fred Gaines Student Playwright Series.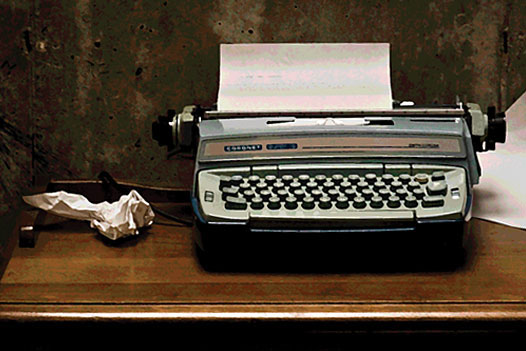 Curtain times are 8 p.m. each day, with an additional 3 p.m. performance on Saturday, March 4. Tickets, at $15 for adults, $8 for seniors and students, are available at the Lawrence Box Office, 920-832-6749.
This year's series of one-act plays features the work of theatre arts majors Olivia Gregorich, Sara Morrison and Isabel Hemley.
"As we all struggle to give voice to our deeply held beliefs, the work of these three inspired playwrights achieve their own artistic coup," said Jacque Troy, who served as dramaturg for the series. "Olivia mined family memories to craft a clever and insightful coming-of-age story. Sara slyly and hilariously challenges the concerns of contemporary parents. And Isabel sensitively reminds us of the enormity of one's life changing from the comfortingly familiar to one with endless possibilities and challenges."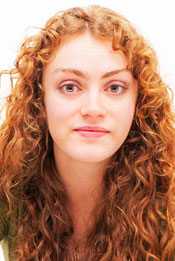 Gregorich explores communication challenges across generations and balancing home and opportunities far away in "Nineteen." The story revolves around college freshman Claire Mallory, her mother and her grandmother. A six-month internship in Alaska — Claire's first extended time away from home — creates tension with her mother, especially when her grandmother's health comes into question. Gregorich drew upon her own experiences of spending a term abroad in Dublin and a summer internship on the East Coast.
"This play is about distance — physically and emotionally— and is fairly autobiographical," said Gregorich, a senior from Greenwood. "The career I've chosen in theatre means most of my life is going to be spent in cities far away from my central Wisconsin hometown. This play came from some of the sadness I carry with me about this."
"Despite my awareness of the direction my life is likely to take away from the close-knit, large central Wisconsin family from which I come, I will always closely value that family and the way that I grew up because of them," Gregorich added. "I realize I can't have both, but I can remember to make time to maintain my relationships with extended family, even if I'm not always physically present."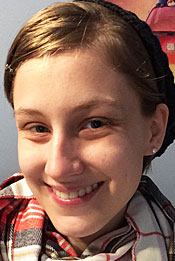 In Morrison's comedy "What's Next," parents prepare a drug intervention for their teenage son only to discover he doesn't have a drug problem. What he's actually been hiding from them is his boyfriend.
"My play came from my desire as a bisexual woman to see a 'coming out of the closet story' that wasn't focused on struggle or tragedy, as so many are," said Morrison, a junior from Skokie, Ill. "I wanted a 'gay narrative' that was lighthearted, maybe even silly, because real life so often is more outlandish and ridiculous than we expect it to be."
In Hemley's "The Sky and A Couple of Stars," a pair of just-graduated life-long friends face the prospect of saying good-bye for the first time in their lives. They confront questions of friendship, why we leave those who have been there for us and why we feel the need to move on.
Hemley said the play was inspired by her own best friends' imminent graduation.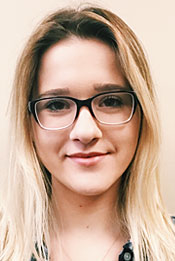 "I wanted to explore the complexity of friendship and how it makes us behave, what we sacrifice for our friends' happiness and what we don't sacrifice for our friends," said Hemley, a senior from Minneapolis, Minn. "I hope the audience takes a moment to contemplate the directionality of their own life. I want them to consider whether they own their choices and happiness or if they let others choose for them and feign happiness to placate their friends and family."
A staged reading of Stefany Dominguez' Senior Experience, "The Two of Us," also be presented in conjunction with the Gaines Playwright series.
Dominguez' partly autobiographical dramedy centers on Samantha, a Latina college coed struggling through life in a mental haze with the support of two male friends. Samantha learns the importance of communication as she comes to terms with herself, who her friends are and the realization everything in life happens for a reason —good or bad.
"The events that happen to Samantha are situations that not just women experience, but especially women of color: sexual assault, mental illness and most of all, self-doubt," said Dominguez, a senior from Chicago, Ill., who dedicated the play to the memory of her brother, who was murdered at the age of 15.  "It can be hard to find your support system in a college setting and the conversations between Samantha and her friends are not far from ones that I have had with my friends in the past.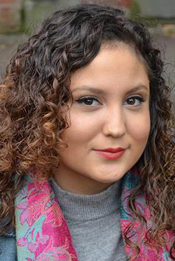 "Every story is relevant, even if it differs from yours," she added. "Once you can find bits of yourself in others, you will then be able to appreciate all walks of life."
Timothy X. Troy, J. Thomas and Julie Esch Hurvis Professor of Theatre and Drama and professor theatre arts, says the Gaines Series is designed to provide two important learning tools.
"The play development process teaches students that plays are not fixed texts," said Troy, who directs each of the productions. "They do not emerge from the mind of playwright fully formed. Each play depends on the director and actors of the first production to realize its full potential. As playwrights listen and watch actors in the first stage of rehearsal, they'll hear an awkward line, or face an unanswerable question from actor about the character. That send the playwright back to the keyboard to adapt the scene. When the new are tried in the next rehearsal, we all experience the development process in real time.
"Secondly, for each Gaines Series we assemble a whole company of theatre makers who take on back stage roles in addition to the visible on-stage roles. Each play has it's own stage managers, student costume and lighting designer, and property assistant. Several students have the opportunity to take on important responsibilities on a smaller scale than our usual main stage production."
The series honors the work of former theatre professor and department chair Fred Gaines, who taught at Lawrence from 1977-2000 and passed away in 2010. Troy, a 1985 Lawrence graduate, was inspired to launch the series as a way of passing on the wisdom Gaines shared with him as a student.
About Lawrence University
Founded in 1847, Lawrence University uniquely integrates a college of liberal arts and sciences with a nationally recognized conservatory of music, both devoted exclusively to undergraduate education. It was selected for inclusion in the book "Colleges That Change Lives: 40 Schools That Will Change the Way You Think About College."  Engaged learning, the development of multiple interests and community outreach are central to the Lawrence experience. Lawrence draws its 1,500 students from nearly every state and more than 50 countries.