Lawrence University has announced ambitious new plans aimed at attracting and supporting high achieving, low- and moderate-income students as a member of the American Talent Initiative (ATI).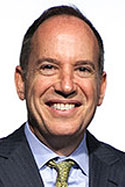 Lawrence was among the first colleges to join the ATI, a Bloomberg Philanthropies initiative led by the Aspen Institute's College Excellence Program and Ithaka S+R.
Each participating institution is working toward the overall ATI goal of enrolling 50,000 additional talented, low- and moderate-income students by the year 2025 at colleges and universities with strong graduation rates.
"The American Talent Initiative reinforces Lawrence's long-standing commitment to improve access for high-achieving students from families with limited means," said Lawrence President Mark Burstein. "However, access is only a first step. Through this initiative, Lawrence will strengthen its efforts to support these students to assure that they thrive and persist to graduation."
ATI, which has grown its membership to 86 colleges and universities in less than a year, works with institutions across the country that graduate at least 70 percent of their students in six years. Lawrence was among ATI's initial 60 top schools, which includes Bates College, Franklin & Marshall College, Pomona College, Stanford University and Yale University. ATI recently announced 18 additional prestigious colleges have jointed the program, among them Northwestern University, Bowdoin College and Case Western Reserve University.
Lawrence has developed action plans aimed at supporting these students socially, academically and financially, from before they arrive on campus to graduation and beyond.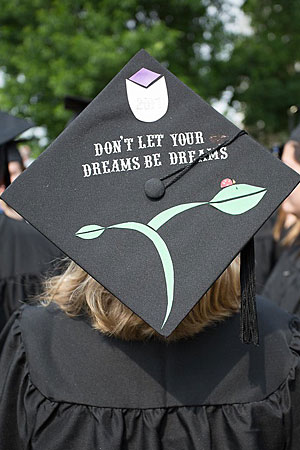 Lawrence's goal is to improve socioeconomic diversity through a number of strategies expected to drive enrollment among high-achieving, lower income students, including:
• Identifying talented students through better recruitment of qualified high school graduates and high-achieving transfer students from community colleges and other schools
• Reaching out directly to the neediest families nationwide to increase the number of Pell Grant-eligible students enrolled, the number of applications from Pell Grant-eligible students, and the number of first-generation students enrolled
• Removing cost as a barrier to access by increasing need-based aid to make attendance more affordable
• Retaining and graduating lower-income students at rates comparable to their higher-income peers
As part of its commitment, each member institution works with ATI to develop action plans to recruit more students from economically diverse backgrounds, ensure that admitted lower-income students enroll and engage in campus life, prioritize need-based financial aid and minimize gaps in progression and graduation rates between students of differing socio-economic backgrounds.
About Lawrence University
Founded in 1847, Lawrence University uniquely integrates a college of liberal arts and sciences with a nationally recognized conservatory of music, both devoted exclusively to undergraduate education. It was selected for inclusion in the book "Colleges That Change Lives: 40 Schools That Will Change the Way You Think About College." Engaged learning, the development of multiple interests and community outreach are central to the Lawrence experience. Lawrence draws its 1,500 students from nearly every state and more than 50 countries.