Alumni and guests returning to campus this weekend for Lawrence University's annual Reunion celebration will be record-setters as part of the largest Reunion turnout in school history.
The welcome mats will be out out in abundance as an all-time high of some 1,100 alumni and guests from 41 states, including Alaska and Hawaii, as well as six countries, Japan and Sri Lanka among them participate in four days of activities. Betty Dombrose Brown, a 1947 graduate of Milwaukee-Downer, holds the distinction of being a member of the oldest class represented this year.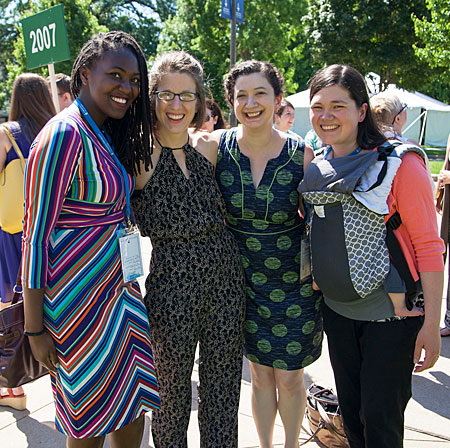 Eight alumni will be honored for achievement and service Saturday, June 16 as part of Reunion festivities. Each will be recognized at the Reunion Convocation at 10:30 a.m. in the Lawrence Memorial Chapel. The event is free and open to the public.
In addition to the awards convocation, Reunion will feature an address Thursday evening by Appleton native Dr. Ann McKee, a member of Lawrence's class of 1975.
The director of the Chronic Traumatic Encephalopathy Center at Boston University and chief neuropathologist for the brain banks at VA Boston, McKee's research has established herself as one of the country's leading experts on brain trauma, concussions and their consequences.
A complete schedule of all Reunion activities can be found here.
As a partner at the Washington, D.C., law firm of Arnold and Porter, Bill Baer established himself as one of the country's leading antitrust attorneys.
Among his notable victories was successfully defending GE against criminal charges of price fixing with DeBeers in the industrial diamonds business. Two separate stints in the Federal Trade Commission, where he led successful challenges to mergers involving Staples and Office Depot and four drug wholesalers, helped Baer earn an appointment to the U.S. Department of Justice by President Obama.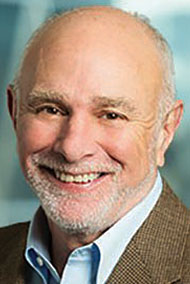 A 1972 Lawrence graduate, Baer will be presented the Lucia Russell Briggs Distinguished Achievement Award at Saturday's Reunion convocation. The award recognizes Lawrence or Milwaukee-Downer graduates of more than 15 years for outstanding career achievement. The award honors the second president of Milwaukee-Downer College.
A resident of Bethesda, Md., Baer, who served as Lawrence's visiting distinguished Scarff professor this spring, was the Justice Department's assistant attorney general in charge of the antitrust division from 2013-2016 and acting associate attorney general — the number three position in the department — from 2016-17.
At Arnold & Porter, Baer oversaw 60 lawyers in the United States and Europe as the leader of the firm's antitrust practice. His outstanding legal work earned him numerous awards, including being named one of "the decade's most influential lawyers" by the National Law Journal. The International Who's Who of Business Lawyers twice (2006, 2007) named him the "leading competition lawyer in the world."
Bear served on the Lawrence Board of Trustees from 2001-2012 and then rejoined the board in 2017.
This year's other award winners include:
Nathan M. Pusey Young Alumni Distinguished Achievement Award — Peter Kolkay, Class of 1998, Nashville, Tenn. The award recognizes Lawrence alumni of 15 years or less for significant contributions to, and achievements in, a career field.  The award honors Lawrence's 10th and youngest president and an exemplary figure in higher education in the 20th century.
Hailed as "stunningly virtuosic" by The New York Times and "superb" by the Washington Post, Kolkay is the only bassoonist ever awarded an Avery Fisher Career Grant and first prize at the Concert Artists Guild International Competition. He is an artist of the Chamber Music Society of Lincoln Center and a member of the IRIS Orchestra in Germantown, Tenn.
An associate professor of bassoon at the Blair School of Music at Vanderbilt University, Kolkay has performed numerous world premieres of both solo and chamber works. His 2011 debut solo CD "Bassoon Music" spotlights works by 21st-century American composers.
He was the recipient of the Carlos Surinach Prize by the BMI Foundation for outstanding service to American music by an emerging artist.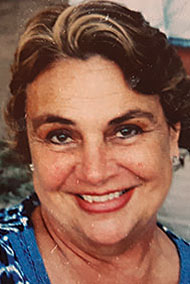 George B. Walter Service to Society Award — Frances Siekman de Romero, Class of 1974, Guanajuato, Mexico. The award recognizes Lawrence or Milwaukee-Downer College alumni who exemplify the ideals of a liberal education through socially useful service. The award honors Walter, a 1936 Lawrence graduate, faculty member and dean of men, whose work at the college and beyond promoted his conviction that every individual can and should make a positive difference in the world.
An Appleton native, de Romero has been deeply engaged with humanitarian work much of the past four decades, focusing on Mexico's less fortunate. The former first lady of Guanajuato, she served six years (2000-06) as president of Guanajuato's Department of Infants and Family (DIF). The state organization works to support people earning less than $1,000 per year.
She also has worked to provide adequate eye care for the poor through the organization Volunteer Optometric Services to Humanity and implemented the program "Mi Casa Diferente" for Guanajuato families whose homes were built with inadequate materials. The program provides building materials to families who own the land and build the homes themselves.
A passionate advocate for animal welfare, de Romero created a 600-acre sanctuary for abused donkeys, horses and dogs.
de Romero has a long family association with Lawrence. Her father, William Siekman and mother Martha Boyd Siekman were 1941 and 1943 Lawrence graduates, respectively. Her brother, Charlie, graduated in 1972, while two of her children earned degrees from Lawrence, Francesca in 2011 and David in 2015.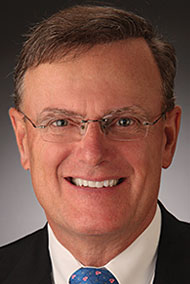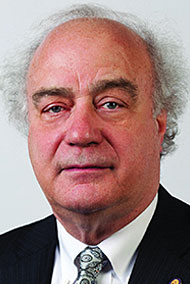 The Presidential Award, Thomas Kayser, class of 1958, St. Paul, Minn., and J. Terrence Franke, class of 1968, Winnetka, Ill. The award honors an alumnus or alumna of Lawrence University or Milwaukee-Downer College whose exemplary leadership and notable actions have contributed to the betterment of the entire Lawrence University community.
Kayser served as a member of the Lawrence University Board of Trustees from 2000-2012, when he was elected emeritus trustee. During his tenure, he has served as vice-chair of the Student Affairs Committee, Recruitment and Retention Committee and the Academic Affairs Committee. He is a past president of the Founders Club, served as a campaign working group member, regional club program committee member and college inauguration representative.
He and his wife, Marlene, are founding donors of Admission Possible, now known as College Possible, a nationally-growing nonprofit organization that works to make college admission and success possible for low-income students. Their support has helped Lawrence facilitate a high level of access to students in the program, coordinate a special college fair for Lawrence and other small colleges and funded an AmeriCorps staff person to serve as the direct liaison between the Lawrence admissions office and the program.
Franke has served as a member of the Lawrence University Board of Trustees for 19 years covering two different terms (1995-98; 2002-), including as four as chair of the board (2011–15).
He also has served on the leadership team for the Full Speed to Full Need scholarship campaign, been an admissions volunteer, a regional chair of the Founders Club committee, Legacy Circle National Council member, and an active participant in the Lawrence Scholars in Business program. Franke is currently a member of his 50th Reunion committee and serves on the leadership team for the class of 1968.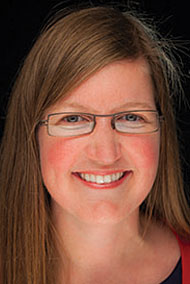 Marshall Hulbert Young Alumni Outstanding Service Award, Christine Benedict, class of 1999, Stoughton. This award recognizes a Lawrence graduate celebrating his or her 15th cluster reunion or younger who has provided significant service to the college. It honors Marshall Brandt Hulbert, known as "Mr. Lawrence," who made contributions to thousands of Lawrentian lives and served the college in various capacities for 54 years.
The vice president for enrollment management at Edgewood College, Benedict served on the Lawrence University Alumni Association (LUAA) board, including a term as board president.
Her service to her alma mater began as a student, when she served as a Star-Key Ambassador and volunteer for the admissions office. As a member of Kappa Alpha Theta, she served as the Panhellenic president and was elected vice president of her senior class.
After graduation, she brought valuable insights to the LUAA Board of Directors and led countless volunteer efforts to foster an impactful educational experience for future Lawrentians.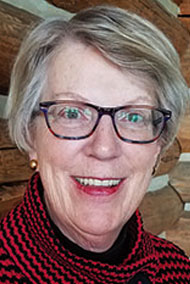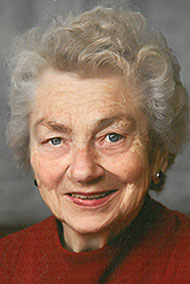 Gertrude Breithaupt Jupp Outstanding Service Award, Betty Domrose Brown, Milwaukee-Downer class of 1947, Green Bay, and Linda Laarman, class of 1973, Milwaukee. The award recognizes a Lawrence University or Milwaukee-Downer College graduate after his or her 20th cluster Reunion who has provided outstanding service to Lawrence University. It honors Gertrude Breithaupt Jupp, voted Milwaukee-Downer alumna of the year in 1964 for her long-standing service to the college as president of the alumnae association board, class secretary and public relations officer.
A loyal and long-time supporter of the university, Brown has served her classmates as a class secretary since 2004. She was a member of the LUAA Board of Directors from 1975–78, returning to the board for four more years in 1998 and has served as a reunion committee member.
Laarman, who served two years as president of the LUAA Board of Directors, has long had a special affinity for Björklunden. A frequent summer seminar attendee, she served as a docent for the Björklunden chapel, co-chaired the Björklunden Advisory Committee and helped create "This is Björklunden," an all-day annual event that showcases all that Lawrence's northern campus has to offer.
She also was instrumental in establishing the "Winifred Boynton Creative Spirit" award as a tribute to Mrs. Boynton and individuals who contribute significantly to life in Door County.
About Lawrence University
Founded in 1847, Lawrence University uniquely integrates a college of liberal arts and sciences with a nationally recognized conservatory of music, both devoted exclusively to undergraduate education. It was selected for inclusion in the book "Colleges That Change Lives: 40 Schools That Will Change the Way You Think About College."  Engaged learning, the development of multiple interests and community outreach are central to the Lawrence experience. Lawrence draws its 1,500 students from nearly every state and more than 50 countries.