Two members of the Lawrence University faculty have been promoted to full professor and four others were granted tenure appointments by the college's Board of Trustees.
Andrew Mast in the conservatory of music and Lifongo Vetinde in the French and Francophone department, were promoted from associate professor to the rank of full professor. Tenure was granted to Ian Bates, Lori Hilt, Erin Lesser and Mark Phelan. In addition to tenure, each also was promoted to rank of associate professor.
"We are extremely pleased that two excellent faculty colleagues have been promoted to the rank of professor and four outstanding faculty have earned tenure," said David Burrows, provost and dean of the faculty. "Each has done an outstanding job in all areas — teaching, scholarship, creative activity and service. They all have added significantly to the quality of our educational programs through their devotion to student learning, development and success.
"The two senior colleagues have fully developed programs that help keep Lawrence in the first rank of quality small universities," Burrows added. "The newly tenured faculty add new ideas and approaches that help keep our programs vibrant. We look forward to many years of high quality performance by each of these colleagues."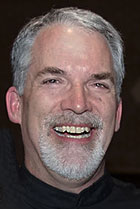 Mast, the Kimberly Clark Professor of Music and director of bands, joined the Lawrence conservatory in 2004. Since the fall of 2015, he also has served as associate dean of the conservatory. He began his career at St. Ambrose University, where he spent five years as director of instrumental activities.
The conductor of the Lawrence Wind Ensemble, Mast also has conducted the symphonic band and the Lawrence Symphony Orchestra. Under his direction, the wind ensemble was recognized with a national award from DownBeat magazine in its annual student music awards competition as the nation's best in the classical group division. The ensemble also was one of only nine in the country invited to perform at the national conference of College Band Directors National Association in 2013.
Mast was recognized with Lawrence's Young Teacher Award in 2009 and the Freshman Studies Teaching Award in 2011.
He earned bachelor and doctorate degrees from the University of Iowa and holds a master's degree from the University of Minnesota.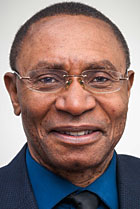 Vetinde, a native of Cameroon who came to the United States when he was 20, joined the Lawrence French department in 1996.  He is a scholar of Francophone African literature and cinema, with a focus on works produced by colonial writers in the mid-19th century from the region of Saint-Louis, Senegal, a UNESCO World Heritage city.
Vetinde was the recipient of a U.S. Fulbright Teaching and Research Fellowship in 2012 that took him to the Université Gaston Berger in Senegal where he taught courses on American literature by minority authors.
Aside from his Fulbright Fellowship, Vetinde has spent considerable time in Senegal as a four-time director of Lawrence's 10-week off-campus study program in Dakar.
He has studied in Cameroon and France and earned a master's degree in French and a Ph.D. in romance languages with an emphasis in Francophone African literature from the University of Oregon.
Bates, who teaches music theory in the Lawrence conservatory, joined the faculty in 2011 after teaching appointments at Yale University and the University of Western Ontario. A devoted admirer of Johann Sebastian Bach, whom he describes as "the Baroque master of tonal counterpoint," Bates' research interests focus on 20th-century tonality and modality, theories of harmonic function, music theory pedagogy and relationships between performance and analysis.
A pianist who grew up in Ontario, Canada, Bates earned a bachelor's degree in theory and composition from the University of Western Ontario, where he was a National Scholar and faculty gold medalist.
Hilt, a 1997 Lawrence graduate, returned to her alma mater as a member of the psychology department in 2011, where she teaches courses on developmental psychology, psychopathology, and child clinical psychology.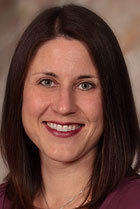 She also also teaches in the neuroscience program and directs the Child and Adolescent Research in Emotion (CARE) laboratory, which focuses on issues related to adolescent depression, emotion regulation and suicide prevention.
Much of Hilt's scholarship focuses on rumination, which involves the tendency to passively dwell on negative thoughts and emotions that can lead to anxiety, post-traumatic stress disorder and binge-drinking/eating. Mindfulness is one of the primary strategies Hilt is investigating to combat the ruminative process.
Born in Chicago, Hilt earned a bachelor's degree in psychology from Lawrence and master's and doctorate degrees from Yale University in clinical psychology. She also spent two years as a postdoctoral fellow in the psychology department at UW-Madison.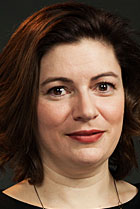 Lesser, who teaches flute, joined the conservatory of music faculty in 2011. A critically acclaimed soloist and chamber musician, Lesser has performed nationally and internationally throughout the United States, Canada, China, Brazil and Europe.
Specializing in contemporary music, Lesser has been instrumental in a community outreach project that brings classical chamber music to non-traditional venues. Known as "Music for All: Connecting Musicians and Community," the program presents interactive concerts by students and faculty members at locations throughout the area, including the Fox Valley Warming Shelter and the Riverview Gardens.
She performs as a member of numerous ensembles, among them New York City's Decoda, the Wet Ink Ensemble, Argento Chamber Ensemble and Due East, which won the 2008 National Flute Association Chamber Music Competition.
A native of Halifax, Nova Scotia, Lesser earned a bachelor of music degree at the University of Ottawa, and a master's and doctoral degree from the Manhattan School of Music.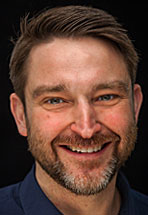 Phelan joined the philosophy department in 2011, where his scholarly interests include theory of mind, linguistic pragmatics, philosophies of mind, language and cognitive science and figurative language. He spent two years as a postdoctoral fellow in the philosophy and cognitive science department at Yale University before joining the Lawrence faculty.
Some of Phelan's current research is focused on the relationship between one's views of morality and their belief in God and the ways people talk about art.
He has had nearly two dozen scholarly articles or reviews published and has presented research at major conferences around the world, including Leeds, England, Eindhoven, Netherlands, Istanbul, Turkey and Riga, Latvia.
Originally from Arkansas, Phelan earned a bachelor's degree in English and philosophy at Ouachita Baptist University, a master's degree in philosophy at the University of Utah, and a master's and doctoral degree in philosophy at the University of North Carolina-Chapel Hill.
About Lawrence University
Founded in 1847, Lawrence University uniquely integrates a college of liberal arts and sciences with a nationally recognized conservatory of music, both devoted exclusively to undergraduate education. It was selected for inclusion in the book "Colleges That Change Lives: 40 Schools That Will Change the Way You Think About College."  Engaged learning, the development of multiple interests and community outreach are central to the Lawrence experience. Lawrence draws its 1,500 students from nearly every state and more than 50 countries.