Three new members have been elected to the Lawrence University Board of Trustees.
Shelley Davis, Dr. Richard Fessler and Andrew Wong will each serve a three-year term beginning July 1.
"I look forward to welcoming our new trustees to the Lawrence University Board," said Susie Stillman Kane, recently elected board chair and board member since 2002. "Collectively they represent depth, breadth and diversity of expertise from the non-profit and philanthropic sectors, global management consulting, and the field of neurosurgery. As we navigate these challenging times in higher education, we are more keenly aware than ever before just how crucial it is to recruit new members with diverse perspectives and experience to enhance our board work and strategic planning."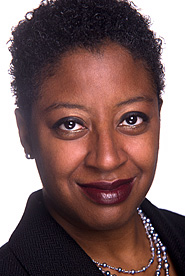 Shelley Davis '92, Chicago, Ill.
A leader in Chicago's philanthropic and nonprofit sectors who is devoted to promoting equal opportunities and a higher quality of life for low-income communities, Davis has been responsible for evaluating and recommending more than $25 million in grants to nonprofit groups involved in everything from policy advocacy and community organizing to human services and the arts.
She was named the first executive director of the Forest Preserve Foundation, which supports the protection and restoration of native habitats within the forest preserve district of Cook County in 2013, a position she still holds today.
Davis also serves as vice chair of the board of directors of Chicago's Albert Pick Fund, a nonprofit corporation organized in 1947 as a general-purpose private foundation, and has spent the past three years as the commissioner of the Illinois Juvenile Justice Commission.
She previously has served as vice president of programs and advocacy for the Chicago Foundation for Women, where she directed $6 million dollars in grants to organizations focused on violence against women, access to health care and economic security. As an advisor to the Women's Initiative for Self-Employment, she raised more than $750,000 and launched a program to help low-income women in Chicago and New York become entrepreneurs. She also has held leadership positions with the Joyce Foundation, the Ford Foundation and with Chicago Women in Trades.
Since 2010, Davis has served as a lecturer with the University of Chicago's Harris School of Public Policy, specializing in non-profit advocacy, philanthropy and social policies impacting low income families.
A 1992 graduate of Lawrence, where she earned a bachelor's degree in psychology, Davis also a earned her master's degree in urban planning and policy, and urban, community and economic development from the University of Illinois at Chicago in 1998.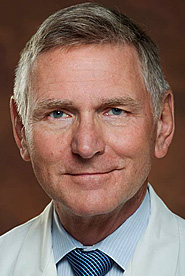 Dr. Richard Fessler '74, Winnetka, Ill.
An internationally acclaimed researcher, surgeon and professor of neurosurgery at Chicago's Rush University Medical Center, Fessler is widely considered the father of minimally invasive spine surgery. He is credited with developing many of the surgical techniques being used today.
Fessler was the first surgeon in the United States to perform human embryonic spinal cord transplantation and among the first to perform minimally invasive scoliosis surgery. He twice performed microdiscectomy surgery on NFL quarterback Peyton Manning.
Prior to joining Rush Medical Center, Fessler spent six years (2007-2013) as vice chair of neurosurgery at Northwestern University's Feinberg School of Medicine and was the medical director of the Neuro Spine Intensive Care Unit at Northwestern Memorial Hospital. He also has served as chief of neurosurgery at the University of Chicago Hospitals and Clinics.
Routinely listed in "Best Doctors of America," Fessler founded and directed the Institute for Spine Care at the Chicago Institute of Neurosurgery and Neuroresearch.
After graduating from Lawrence in 1974 with a bachelor's degree in psychology, Fessler earned a master's degree in experimental psychology from North Dakota State University and doctorate degrees in pharmacology, physiology and medicine from the University of Chicago's Pritzker School of Medicine.
Fessler was recognized with Lawrence's Lucia Russell Briggs Distinguished Achievement Award in 2014.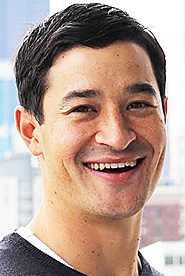 Andrew Wong, '06, Chicago, Ill.
Wong is an associate in the Chicago office of McKinsey & Company, a global management consulting firm that serves leading businesses, governments, non-governmental organizations and not-for-profits. He is Lawrence's second Recent Graduate Trustee, a position established in 2014 exclusively for Lawrence alumni within 2-10 years of graduation. He will serve one non-renewable term.
Wong earned a bachelor's degree in history summa cum laude from Lawrence in 2006 and an MBA in 2014 from Tuck School of Business at Dartmouth College.
After earning Academic All-American, all-conference and team most valuable player honors as a shortstop at Lawrence, Wong played professional minor league baseball for five years throughout the United States. He also served as a player and coach in Australia, South Africa and Europe. While in South Africa, he used his passion for baseball as a tool for social change by helping to build an intramural youth baseball program in a low-income township in Cape Town.
Prior to earning his MBA, he spent two years as an intellectual property paralegal with Foley and Lardner LLP.
About Lawrence University
Founded in 1847, Lawrence University uniquely integrates a college of liberal arts and sciences with a nationally recognized conservatory of music, both devoted exclusively to undergraduate education. It was selected for inclusion in the Fiske Guide to Colleges 2015 and the book "Colleges That Change Lives: 40 Schools That Will Change the Way You Think About College." Engaged learning, the development of multiple interests and community outreach are central to the Lawrence experience. Lawrence draws its 1,500 students from nearly every state and more than 50 countries.