A pair of Lawrence University graduates are among this year's Fox Cities Future 15 honorees.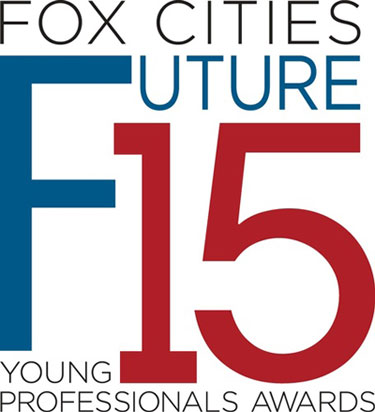 Marty O'Donnell and Jake Woodford, 2008 and 2013 Lawrence graduates, respectively, were selected from among 25 semifinalist who were chosen from an initial pool of dozens of nominees.
The Future 15 awards are part of the Pulse Young Professionals, a program of the Fox Cities Chamber of Commerce and the Fox Cities Regional Partnership, in collaboration with The Post-Crescent. All of the honorees will be recognized March 1 at the Young Professional Awards banquet at the Outer Edge in downtown Appleton.
The program recognizes young business and community leaders for their efforts in work, civic and charitable causes. Future 15 recipients are chosen based on their dedication, strong sense of vision for the Fox Cities and understanding of the importance of volunteering and giving back.
"Having Marty and Jake selected for this year's Future 15 speaks highly of Lawrence and the Fox Valley. It's a positive reinforcement of how many of our alumni remain in the Fox Cities after graduating and make a positive difference in the community," said Mark Breseman, associate vice president of alumni and constituency engagement. "Our current students and alumni continue to make an impact through so many different ways. Many of them make the transition from volunteering, performing and competing to providing enthusiasm, new insights and entrepreneurial mindsets to their chosen profession."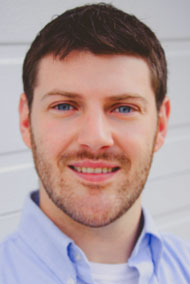 O'Donnell is the conductor of the Lawrence Academy of Music Symphonic Band, a position he's held since 2015. He also teaches band at Gerritts Middle School in the Kimberly Area School District. As a cooperating teacher for Lawrence student teachers, O'Donnell has hosted music education practicum students and rehearsal techniques classes with his middle school bands.
Originally from Cleveland, Ohio, O'Donnell has served as director of the Neenah Community Band since 2010 and he is the co-founder, president, treasurer and guest conductor of VENTO Winds, a professional-level, audition-only adult wind band based in Northeast Wisconsin.
A talented trombonist, O'Donnell has performed with more than a dozen ensembles in the Fox Valley as well as the College Band Directors National Association Honors Band, the Wisconsin National Band Association Collegiate All-Star Band and the United States Navy Band.
Woodford serves as assistant to Lawrence President Mark Burstein as well as secretary to the university's Board of Trustees. He coordinates the activities and communications of the Board, manages major institutional projects, conducts research and analysis, as well as facilitation, plans and implements university initiatives, supports collaborations between Lawrence and local/regional government and manages the university's real estate.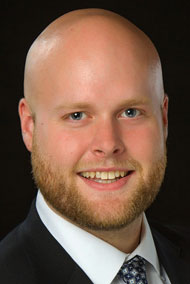 An Appleton native, Woodford joined the Burstein administration in 2013 shortly after earning a degree in government from Lawrence. He has since led a number of significant institutional projects, including a comprehensive review of the university's parking infrastructure, policies and procedures; negotiated a 305-acre conservation easement for Bjorklunden, Lawrence's "northern campus" in Door County; co-chaired the writing of the university's current strategic plan; and led the relocation of historic house on the university campus to the City Park Historic District.
Active in the greater community as well, Woodford serves as Lawrence representative to the city of Appleton's Downtown Mobility Study planning process, recently completed a two-year term on the board of directors of the Rotary Club of Appleton, is a member of the board of directors of the Northeast Wisconsin Land Trust and is a commissioner on the Redevelopment Authority of the City of Appleton.
O'Donnell and Woodford are the 12th and 13th Lawrence graduates and/or employees who have been recognized since the Future 15 program was launched in 2011. Past honorees are:
2017— Fanny Lau '14; Elyse Lucas '10; Paris Wicker '08; Oliver Zorrow '10
2016 —Jamie Cartwright '14; Carolyn Armstrong Deorosiers '10; Jennifer Dieter '03; Josh Dukelow '02
2015— Nathan Litt '08
2014 —Monica Rico, associate professor of history
2013 — Korey Krueger, '95
For this year's program, past Future 15 winners narrowed the original pool of nominations to 25 semifinalists. Nomination forms with information about the candidates — excluding their names and personal details — were rated by community leaders, accounting for 90 percent of the decision. The final 10 percent was determined by votes collected online by The Post-Crescent.
About Lawrence University
Founded in 1847, Lawrence University uniquely integrates a college of liberal arts and sciences with a nationally recognized conservatory of music, both devoted exclusively to undergraduate education. It was selected for inclusion in the book "Colleges That Change Lives: 40 Schools That Will Change the Way You Think About College." Engaged learning, the development of multiple interests and community outreach are central to the Lawrence experience. Lawrence draws its 1,500 students from nearly every state and more than 50 countries.