The journey from Rosenberg, Texas to the stage of one of the most famous performance venues in the country has been a "yellow brick road of blessings" according to John Holiday.
The countertenor and first-year assistant professor of voice at Lawrence University from that small, southeast Texas town will find himself in the spotlight of the John F. Kennedy Center for the Performing Arts Thursday, Feb. 15 for an encore recital as the winner of the prestigious Marian Anderson Vocal Award in January 2017.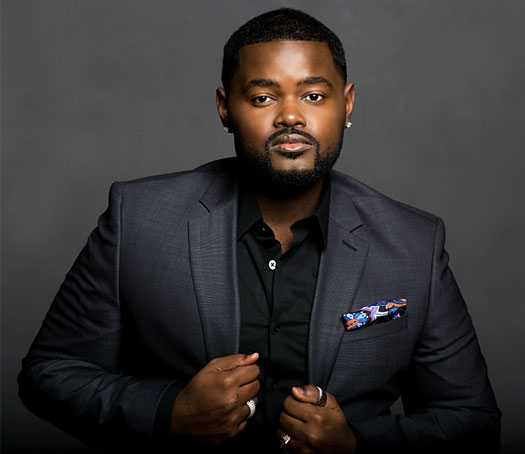 First conducted in 2002 to honor the personal and humanitarian achievements of one of the most acclaimed singers of the 20th century, the Marian Anderson Vocal Award celebrates "excellence in performance by recognizing a young American singer who has achieved initial professional success in the area of opera, oratorio, or recital repertory and who exhibits promise for a significant career."
"You cannot imagine how overwhelmed I was," Holiday said of winning the award. "In previous years, I eagerly watched, with awe-struck eyes, singers receive the award, hoping and praying that I would one day be able to join their ranks."
Like a student cramming for finals, Holiday is "fervently preparing" for his recital, which will feature works by Francis Poulenc, Reynaldo Hahn, Margaret Bonds, and others, what he calls "music that I love, in hopes that, even if for a brief moment, I can bring some beauty into the world with my artistry."
Anne Midgette, chief classical music critic for the Washington Post, has called described Holiday as "an impressive figure on an opera stage. He's one of the sweetest-voiced countertenors I've encountered, with a mellifluous sound supported by clean crisp diction" while the New York Times hailed him as "an exceptional singer with a strong voice, even in its highest range."
Brian Pertl, dean of the Lawrence Conservatory of Music, calls the multi-interested Holiday "a perfect fit for Lawrence."
"At home on the opera stage, a jazz night club, soloing with the Los Angeles Philharmonic or teaching his students at the conservatory, John Holiday is one of the most versatile vocalists around," said Pertl. "We couldn't be happier that John decided to join our outstanding voice department."
Because the recital means so much to him, Holiday admits to some nervousness as the performance draws near.
"I am lucky enough to know that those nerves really mean that I am excited," said Holiday, who also received a $10,000 prize as the winner of the Anderson vocal award. "Any time that I'm on stage, I cherish each moment, so it's never just another performance. It's an opportunity to get to share what I love to do with a room full of beautiful people.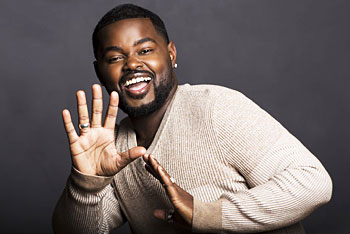 "Marian Anderson opened so many doors for me and countless other African-American artists and allowed us to stand boldly in our art. I hope that, in some small way, I am able to do the same thing she has done for me for this next generation of artists and educators."
Prior to his recital, Holiday will participate in a short residency at the opera workshop program of Washington's Duke Ellington School of the Arts where he will lead a masterclass.
"I believe it is important for one to lift others up as they climb up, so I am eagerly looking forward to sharing and spending time with these bright-eyed students," said Holiday, who joined the Lawrence Conservatory of Music faculty last fall. "When I look out into the audience on February 15th, I look forward to seeing the light in their eyes, and I hope they can can see mine and feel the gratitude for all of the love, support and encouragement throughout the years."
Two past Marian Anderson Vocal Award winners include mezzo soprano Sasha Cooke (2010), who will perform at Lawrence on Feb. 24 as part of the university's Artist Series concert program, and tenor Lawrence Brownlee (2006), who sang here as part of the 2015-16 Artists Series.
About Lawrence University
Founded in 1847, Lawrence University uniquely integrates a college of liberal arts and sciences with a nationally recognized conservatory of music, both devoted exclusively to undergraduate education. It was selected for inclusion in the book "Colleges That Change Lives: 40 Schools That Will Change the Way You Think About College." Engaged learning, the development of multiple interests and community outreach are central to the Lawrence experience. Lawrence draws its 1,500 students from nearly every state and more than 50 countries.