Sharon Easley, an English teacher at Lodi High School and Mary Newgard-Larson, an English and speech teacher at La Crosse Central High School, will be recognized Sunday, May 16 as the 2010 recipients of Lawrence University's annual Outstanding Teaching in Wisconsin Award.
They will be presented a certificate, a citation and a monetary award by Lawrence President Jill Beck in ceremonies at the president's house. In addition, their respective schools will receive $250 for library acquisitions.
They are the 53rd and 54th Wisconsin teachers honored for education excellence by Lawrence since the program was launched in 1985. Nominated by Lawrence seniors, recipients are selected on their abilities to communicate effectively, create a sense of excitement in the classroom, motivate their students to pursue academic excellence while showing a genuine concern for them in and outside the classroom.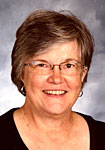 Easley joined the Lodi High School faculty in 2005 after spending 13 years at the middle school. She began her teaching career in 1975 at Galena (Ill.) High School. In addition to her teaching responsibilities, she is the head coach of the Lodi forensics team, serves as advisor to the National Honor Society, helps direct student plays and was instrumental in establishing a foreign exchange program in Lodi that has expanded the world view of both her students and the entire community.
Her commitment to educational excellence has been recognized with numerous awards, including a Kohl Educational Scholarship, a Bellin Fellowship and a Council on Standards for International Education Travel Global Classroom Award. She also has received the Lodi School District's Commitment to Excellence Award and been the recipient of the Lodi Outstanding Impact Award four times.
In nominating her for the award, Lawrence senior Amanda Van Lankvelt, a 2006 Lodi High School graduate, called Easley "a superb teacher," citing her dedication to "individual attention and her support that continues long after students leave her class."
A native of Cuba, Ill., Easley earned a bachelor's degree in English and a master's degree in education at UW-Platteville.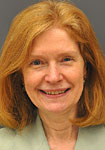 Newgard-Larson has taught at La Crosse Central High School since 1985 and is currently part of the school's advanced placement vertical team, teaching World Humanities, pre-AP English and advanced speech classes. Known for her creative teaching methods and passion for learning, Newgard-Larson has been recognized with the La Crosse School District's Excellence in Education Award, a Kohl Educational Scholarship and a fellowship from Northwestern University. The excellence of her work also was recognized with National Board Certification for English language arts.
Outside the classroom she is an advisor to the school's chapter of Amnesty International and serves on the school district's literacy steering committee.
Lawrence senior David Ranscht, a 2006 Central High School graduate, said Newgard-Larson "emanates profundity and wisdom and commands respect by her calm, thoughtful, inquisitive, knowledgeable demeanor" in nominating her for the award.
"She is a favorite both among her colleagues and her students," said Rantsch. "Many students who take her classes in their first two years of high school return for a class she offers to seniors solely based on the fact that she teaches it."
A former newspaper reporter and features editor in her hometown of Albert Lea, Minn., Newgard-Larson taught a story-telling class one summer in Ireland and for the past six years has served as an English methods instructor at Viterbo University.
She holds a bachelor's degree in English from Mankato State University and a master's degree in professional development and education from UW-La Crosse.