The Council on Foreign Relations (CFR) is currently offering a host of internship opportunities for the upcoming summer. Ranging from Latin American Studies and Middle East Geopolitics to Editorial and Circulation, CFR has something for everyone in the GLI community. But what is the Council on Foreign Relations, and what do these internships entail?
Throughout CFR's history, it has remained committed to internationalism and political relevance. The founders of CFR first conceptualized the League of Nations, a precursor to the United Nations. During the Great Depression, when U.S. sentiments rose in support of isolationist foreign policy, CFR vehemently argued for internationalism. In CFR's quarterly journal—Foreign Affairs—George Kennan released his influential" X-Article," which introduced the idea of the "containment" of the Soviet Union to U.S. the foreign policy apparatus. Since the end of the Cold War, CFR has reoriented itself around new security concerns such as climate change, terrorism, cyber security, and human security. CFR has also integrated domestic policy to its repertoire with the understanding that certain domestic policies, such as education, are especially relevant to U.S. foreign policy. Members of the council on Foreign Relations rank among the most influential diplomatic, political, entrepreneurial, academic and media figures in the world and range from former President Jimmy Carter to George Clooney.
As one might imagine, an internship with CFR is highly competitive; however, if you manage to land an internship, CFR will ensure that you aren't just getting coffee. Cybele Mayes-Osterman of College Magazine writes that "The Council on Foreign Relations gives its interns the most close-to-reality experience of working for a political journal" (Source). During their tenure at CFR, interns are assigned a single research project, for which interns work alongside some of the brightest minds in foreign policy and often see their work published in CFR's journal, Foreign Affairs. In conjunction with their research assignment, interns are invited to attend all Council meetings and round table discussions, ensuring that interns have access to both the professionals with whom they are conducting research and the broader array of council members. CFR demands professionalism and hard work from its interns; however, the personal and intellectual growth, not to mention the $15 per hour payment, makes the internship well worth the work.
              Internship positions for the Summer of 2023 are being filled on a rolling basis and can be found here. To apply, one must submit both a resume and cover letter. Additionally, a short skills-oriented test may be required depending on the position for which one is applying. If you decide to apply and need help with an element of the application (learning about resumes for the first time, interview prep, cover letter clean-up), feel free to schedule a meeting with me, Ty Collins, or any of our other amazing Career Center colleagues here.  
Works Cited
Council on Foreign Relations, Council on Foreign Relations, www.cfr.org/.
Mayes-Osterman, Cybele. "CM's Guide to the Council on Foreign Relations Internship." College Magazine, 12 Dec. 2019, www.collegemagazine.com/cms-guide-to-the-council-on-foreign-relations-internship/.
– Jonathan Hogan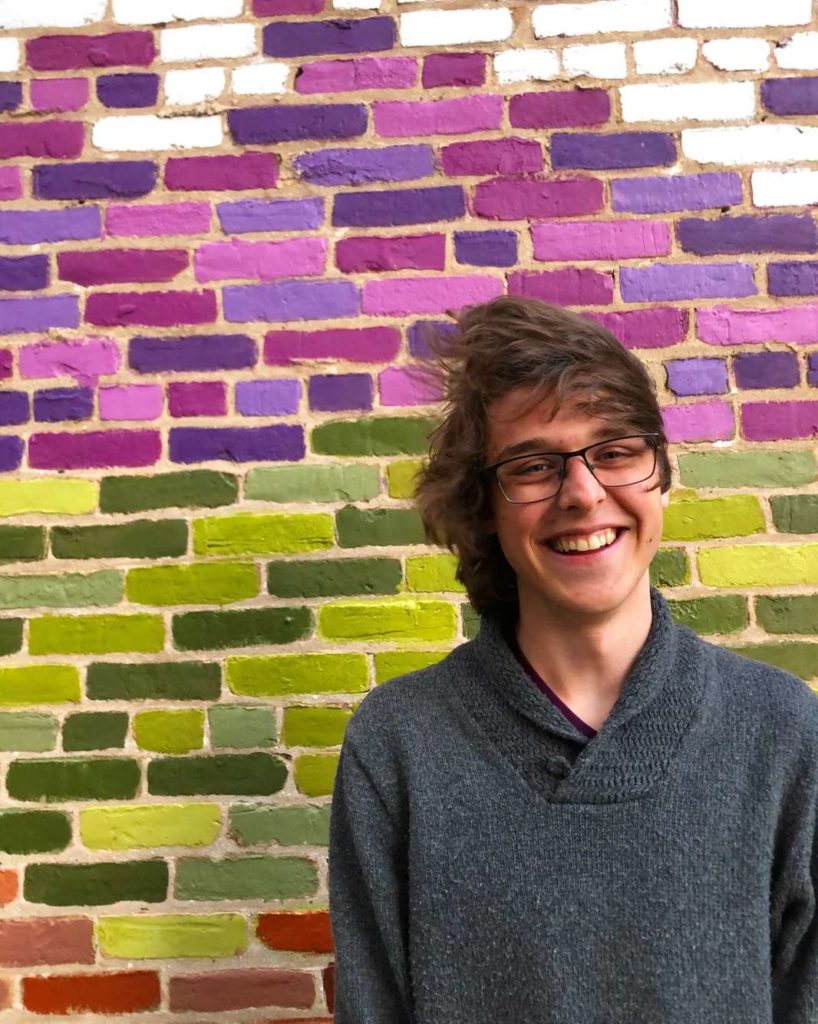 Jonathan is a Second Year German and Government major. He works as a Career Peer Educator to assist students in the CJW and GLI career communities. In addition to professional development, Jonathan is interested in the cultural construction of the modern nation-state, normative constraints on rational behavior, and all things German. You can schedule an appointment with him here to improve your resume, learn more about the CJW and GLI career opportunities, and work on anything else professional development-related.