It's June again, and that means it's time to figure out exactly who you are going to pick to win this year's FIFSA World Cup.  What's that? You're busy with finals? With packing up and leaving campus? With finding a job and shopping for Ramen noodles? Who has time to research the top teams?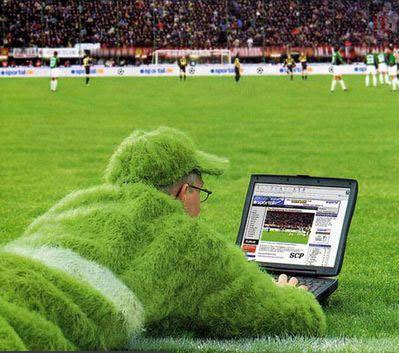 Why, the investment banks, of course.
According to the Financial Times, Danske Bank, JP Morgan, UBS, Evolution, Goldman Sachs, have all put their top personnel on the matter and made their predictions.  Well, Goldman only picked the semi-finalists because, you know, they don't want to take any unnecessary risks.
It looks like la Brasilia is the big favorite this year, with a JP Morgan giving a hat tip to the English.
How do they do it?, you ask. Here's one case:
Danske are using six factors (income level, population size, football history and tradition, current form of national team, presence of 'superstars,' and home field advantage) to gauge the teams relative strength… Then they simulate the Cup schedule.
That's right, linear regression. OLS.  What can't it do?
For those of you US football fans out there, the yanks are better than even odds to advance past the group play, and about 90:1 to win it all right now.   Spain is actually the gambling favorite to win it all right now at 4:1, with the Brazilians just behind at 9:2.
The New Republic has a blog.