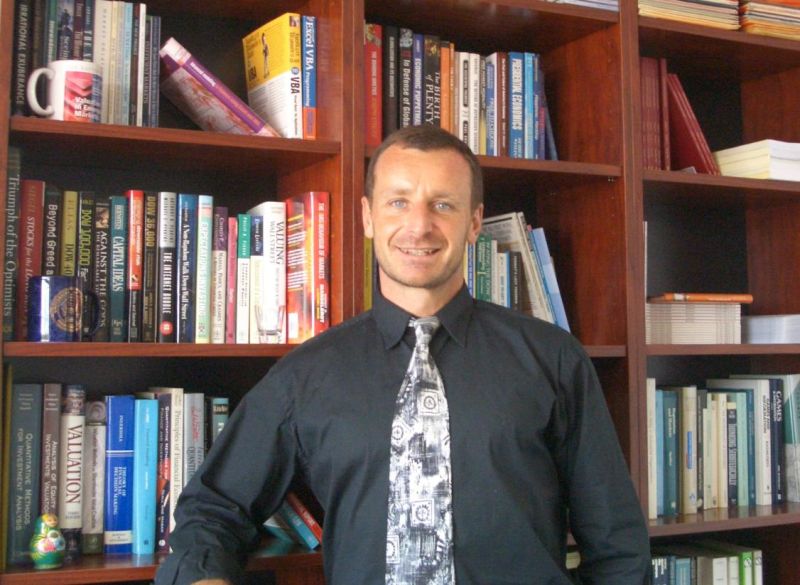 The Wall Street Journal has a piece on whether it is possible to time the market, or whether one should stay in to make sure they are in when the big, tasty gains come along.  The story goes that investors should stay in the market because the lion's share of gains accrue on only a few days.  If you missed the ten best days over the past 40 years, for instance, you would miss out on half the total gains during that period (yes, you read that correctly).  With that in mind, you'd better be sure to have your stakes on the table when they spin the wheel.
But, there's a catch.  What if you managed to be out of the market on the ten worst days?  Well, it turns out that missing the ten worst days would have been even better for your portfolio than being in on the ten best days.  Yowza!
This is pretty interesting and all, but the real reason I bring it up is that the hero of the WSJ piece is my graduate school colleague, Javier Estrada.   Professor Estrada is the head of the Department of Financial Management at the International School of Management at  la Universidad de Navarra (that's in Pamplona, Spain), a widely published scholar in investment and finance, and the author of a couple of popular finance books. Anyone that finds themselves in Spain should stop in and see him, as he is a genuinely friendly and engaging character.  And I never knew he was so well read.