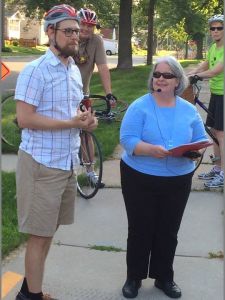 Our very own Music Librarian and Associate Professor Antoinette Powell has been awarded the Lillian F. Mackesy Historian of the Year Award by the Outagamie County Historical Society!
Nick Hoffman, Chief Curator of the History Museum at the Castle, explained that Antoinette received this award for her "important work on the Cleggett-Hollensworth [and] Newman families, organizing the Tribute Concert, work on Stone of Hope, and the Third Ward website.  [Her] talents for research and storytelling have made all these projects especially credible and engaging."
Here at the Mudd, we have long known about Antoinette's talents for research and her dedication to local history. We're delighted to see that she has been recognized in this way.
Please join us in congratulating Antoinette on this significant award!