Elected attorneys are everywhere and are necessary in every city and state, and there are only two ways to get the job: run for it or be appointed to it. There are two main types of elected attorneys: attorneys general, who oversee a state, and district attorneys, who oversee a county, city, or general area, depending on the state. If you are interested in both law and politics, then serving as (or for) an elected attorney could be a goal for you!
Here in Wisconsin, we have seventy-one district attorneys, or DAs (we have seventy-two counties, but Shawano and Menominee counties unite to elect one DA) and one attorney general, or AG. In Appleton (and Outagamie County as a whole), our DA is Mindy Tempelis, and she is responsible for three main things: prosecuting all criminal actions and asset seizure for the county, arguing her position in front of the appellate or supreme court if summoned by the Attorney General, and managing the prosecutorial unit (regarding budget and administrative issues). DAs also can issue subpoenas for a grand jury and oversee the proceedings.
The Wisconsin Attorney General, Josh Kaul, is in charge of answering questions about the law to officials, examining and certifying both bonds and trust funds, managing the state Department of Justice, and appointing people who can manage and represent the state as either defense or prosecution (depending on the case). Rarely ever do attorneys general prosecute cases, so it seems, at a first glance especially, that district attorneys have more power than attorneys general, but the state DOJ oversees more territory.
All district attorneys and attorneys general are Juris Doctors and have passed the bar exam, which you would need to do if you had interest in one of these positions. However, there are many appointed positions within both sectors. Most people they hire are law school graduates or paralegals, but there are positions (such as chief of staff and some directing posts) that may only require a bachelor's degree. Students who have studied government/political science, history, and economics have the greatest likelihood of landing a job working for a DA or AG.
DAs and AGs are both vital to making law work. If you end up with a JD, have ideas you think would make the world a better place, and want to enter the political arena, throw your hat in the ring! With a cause people can get behind, you may have what it takes to win!
WORKS CITED:
https://docs.legis.wisconsin.gov/statutes/statutes/978/001
https://medium.com/durham-district-attorneys-office/explained-the-role-of-the-district-attorney-7dbebd69b132
https://www.zippia.com/attorney-general-jobs/what-does-an-attorney-general-do/
https://docs.legis.wisconsin.gov/statutes/statutes/165/015
https://www.doj.state.wi.us/professional-profiles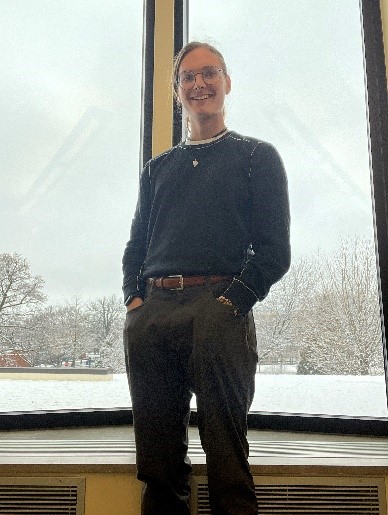 Spencer R. Brown is a junior in their first year at Lawrence University, with a major in Government. They work as a media and marketing assistant in the Career Center, and curates articles for students in both Communication, Journalism & Written Arts (#CJW) and Government, Law & International Relations (#GLI) career communities. A writer and animator by trade and part-time mascot, Spencer is fascinated in finding ways to make digesting information entertaining. Feel free to connect with them on LinkedIn here!