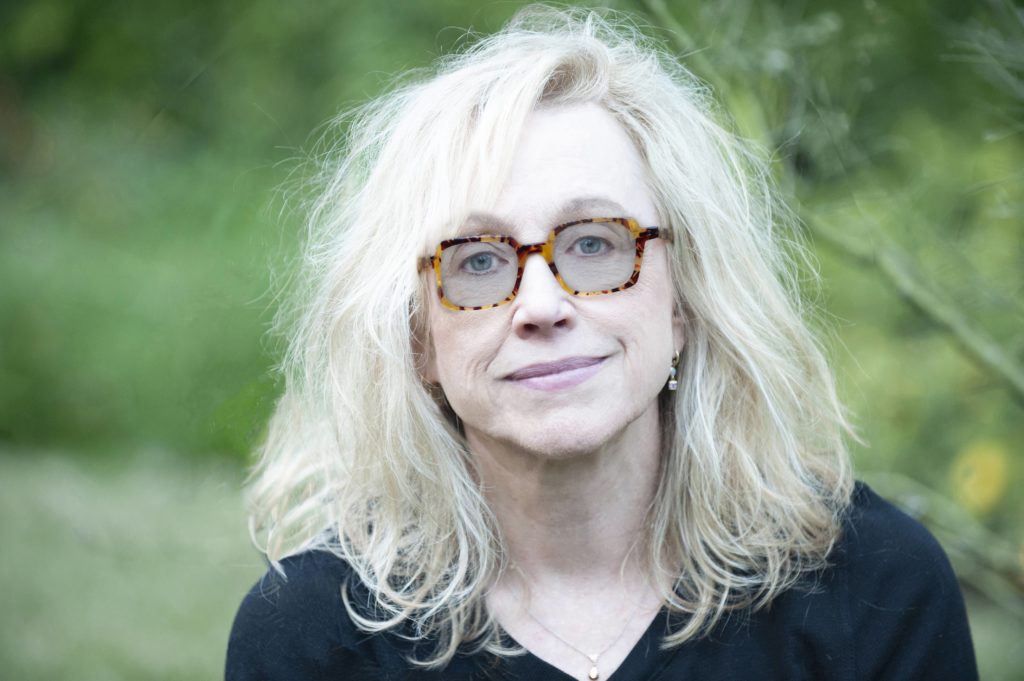 A Lawrence University alumna who paved an impressive 40-year career in theater, film, and television will return to campus on June 9 as the 2019 Commencement speaker.
Lee Shallat Chemel, a 1965 graduate who first attended Milwaukee-Downer College before transferring to Lawrence when the two schools merged, spent much of her career directing such notable television comedies as "Family Ties," "Murphy Brown," "Mad About You," "Northern Exposure," "Spin City," "The George Lopez Show," "Arrested Development," "The Bernie Mac Show," "Gilmore Girls," and, most recently, "The Middle." Her list of directing credits includes more than 500 episodes on more than 90 TV series or specials, from her debut with "Family Ties" in 1984 to her work on "The Middle" in 2018.
She is a four-time individual Emmy Award nominee for directing — three prime time, one daytime.
Details here on 2019 Commencement events at Lawrence
Chemel graduated from Lawrence with a bachelor's degree in English, magna cum laude, in 1965. She later earned master's degrees in Asian theater and education from the University of Wisconsin-Madison, and a master of fine arts in acting from the University of Washington's Professional Acting Training Program. She was an East Asian Languages Fellow at the University of Michigan.
She then taught in public schools in Norwalk, Connecticut, Racine, Wisconsin, and Seattle, Washington, before launching a career in theater.
Chemel received five L.A. Drama Critics Awards for directing in theater.
As a professional theater director, she worked at theaters across the country including the Alley Theatre in Houston, Trinity Rep in Providence, Rhode Island, The Mark Taper Forum in Los Angeles, and South Coast Repertory in Orange County, California, where she worked for more than 10 years, also serving as Conservatory director.
She has served as a member of the California Arts Council and on the Liberty Hill Foundation Grants Board, as well as board positions in the Directors Guild of America.
"Lee Shallat Chemel's successful career as a director of theater, television, and film provides a wonderful example for our graduating class," said Mark Burstein, president of Lawrence University. "Her passion for and understanding of culture, humor, and current society makes her one of the leading entertainers of our generation. We look forward to celebrating this alumna's accomplishments at Commencement this spring."
Chemel mixed her theater successes with a robust career in television. She had a hand in directing episodes in some of the most iconic series in television history, and working with some of the leading actors and actresses of the past 30 years. Her stint with "Gilmore Girls" included the title of co-executive producer as well as director. She also worked as a producer on "The Nanny" and "Happily Divorced," and she was director on a pair of TV movies.
In addition to her Emmy nominations, she was the recipient of three BET Awards for outstanding direction in comedy and two Humanitas Prize Awards.
She lives in Los Angeles with her husband, David, a retired actor and teacher. Their daughter, Lizzy, is a graduate of Bard College and an artist living in Brooklyn, N.Y. Their son, Tucker, is a recent graduate of the University of Southern California.
The June 9 Commencement will mark Lawrence University's 170th.
Commencement exercises will begin at 10 a.m. at the Fox Cities Performing Arts Center, located several blocks to the west of campus in downtown Appleton.