Michael Greenstone, that is.
One of our esteemed alums forwarded me the link to the eponymous "Which famous economist are you most similar to?" website, and yours truly — though I probably shouldn't be telling you this — has landed atop Professor Greenstone, the University of Chicago energy economist and President Obama's former Chief Economist for the Council of Economic Advisers.
The data are procured from the University of Chicago's periodic IGM Economic Experts Panel, and the matching is done via a principal component model (which, I suppose is ironic, because the principal-component model isn't really part of our standard toolkit).  That bit of hilarity aside, here is what it looks like: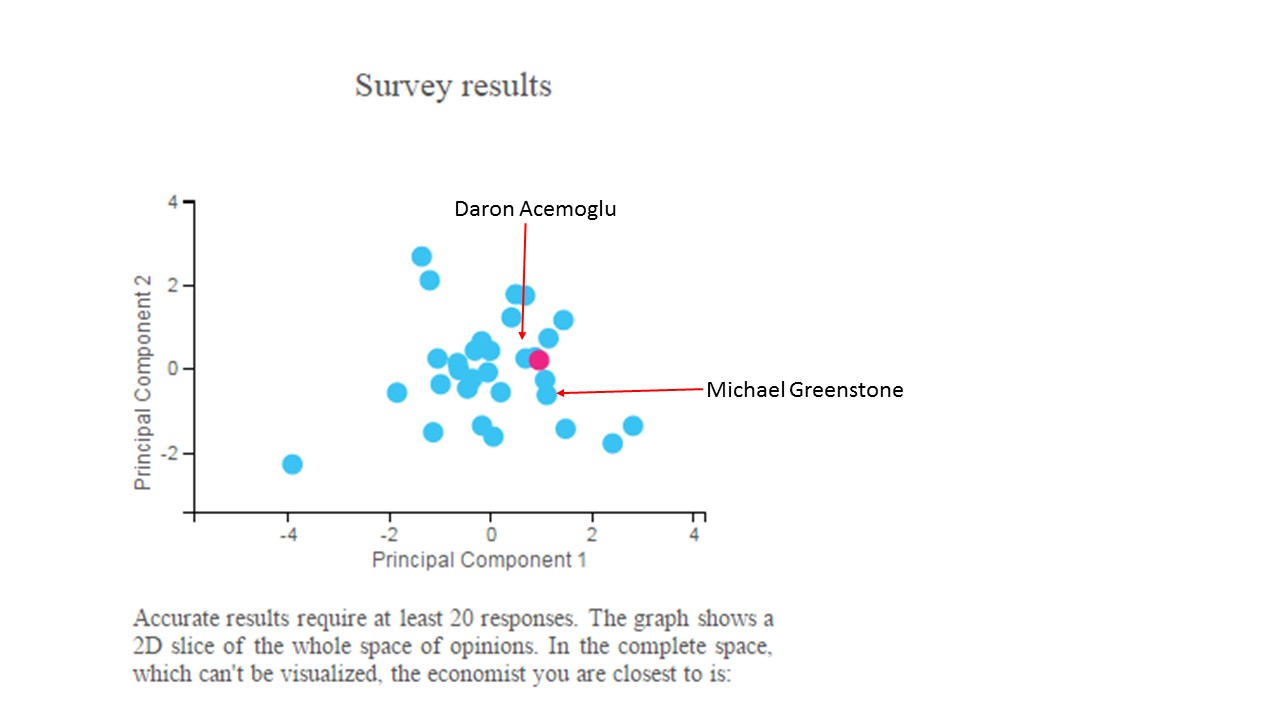 Daron Acemoglu
Though I landed near Professor Greenstone, I, pictured here as a red dot, was actually matched with Daron Acemoglu.  Unfortunately, I couldn't think of a good post title playing on the word "Daron".     Perhaps I should have been a little bit more….  adventurous?