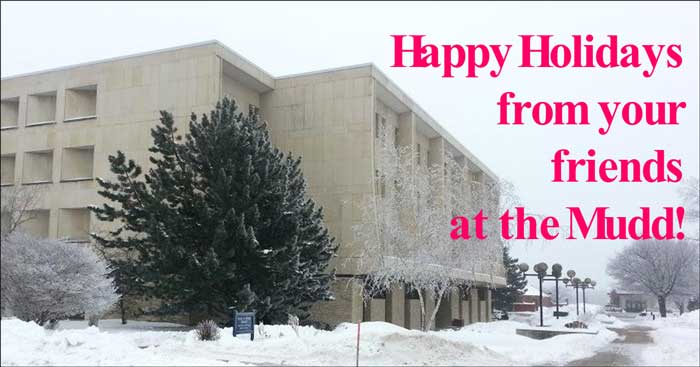 Hooray! We made it through fall term! While you're all safely navigating to your place to settle in for break, don't forget that your friends in the Mudd are here for you!
The library will be open from November 30 through December 18, Monday through Friday 8 am to 4:30 pm. Access to the library building is still limited to students, faculty, and staff and your Lawrence ID is required to enter.
We'll be available to help virtually as well! Many of the ways we were able to help you over fall term will continue into winter term!
The library will be closed (and staff will be off) from December 19th through January 3rd, as the campus will be closed during that time. Please contact us as soon as possible to help with your course reserves, set up research instruction sessions, and other library services. We'll open again on Monday, January 4th.
Even if when the library is closed, there's still lots the library can help you with!
We hope everyone has a safe, restful, and happy winter break! Happy holidays from your friends in the Mudd!