When it comes to challenging students academically, who's tougher…Princeton, Yale, Stanford or Lawrence University?  According to Newsweek/The Daily Beast, Lawrence beats all three on the "rigorous" meter.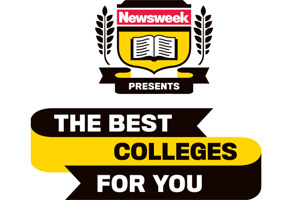 In its 2011 college rankings, Newsweek/The Daily Beast named Lawrence the country's 18th most rigorous college or university, ranking it ahead of Ivy Leaguers Princeton (20th) and Yale (23rd) as well as Stanford (25th).
The rankings, which only considered institutions with admitted students with an average Critical Reading/Math SAT score of at least 1250, were based on a methodology that included student opinion, quality and quantity of professors and drop-out rate.
In a list of the college's with the most accessible professors, Newsweek/The Daily Beast ranked Lawrence 21st nationally. The rankings were based on an analysis of student-posted evaluations on RateMyProfessors.com conducted by the education think tank Center for College Affordability and Productivity and on the student-to-faculty ratio at each school.
In addition to most academically rigorous and most accessible professors, Newsweek/The Daily Beast compiled top-25 rankings in 25 categories ranging from colleges with the best food and the most beautiful campus to most artistic students and most future politicians.
Founded in 1847, Lawrence University uniquely integrates a college of liberal arts and sciences with a world-class conservatory of music, both devoted exclusively to undergraduate education. Ranked among America's best colleges, it was selected for inclusion in the book "Colleges That Change Lives: 40 Schools That Will Change the Way You Think About College." Individualized learning, the development of multiple interests and community engagement are central to the Lawrence experience. Lawrence draws its 1,520 students from 44 states and 56 countries.