Driven by faculty interest, Lawrence University students soon will have options for a new major, a new minor and a new interdisciplinary area of study.
At its recent February meeting, the faculty approved proposals to create a major and a minor in neuroscience, while also formally creating an interdisciplinary area in innovation and entrepreneurship (I&E). The changes will be effective beginning with the start of the 2014-15 academic year.
"These curricular changes, originated by the faculty, will significantly enhance interdisciplinary options for our students," said President Mark Burstein. "Neuroscience is increasingly emerging as one of the most dynamic research areas and important fields of study of our time. In today's global marketplace, where graduates are likely to change careers multiple times during the course of their professional life, an innovative and entrepreneurial mindset and approach can serve as powerful catalysts when combined with any course of study."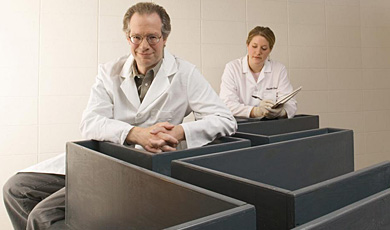 The Century of the Brain
Neuroscience, the study of the brain and the nervous system, was first added to the Lawrence curriculum as an interdisciplinary area in 1980. Since then, neuroscience as a field of study has experienced tremendous growth and recognition. In the past 10 years, the field has seen significant breakthroughs in non-invasive brain imaging, computational modeling and experimental visualization techniques that have contributed greatly to the understanding of how brains function.
Inherently interdisciplinary, neuroscience integrates psychology, biology and chemistry in the study of brain development, learning and memory, sensation and perception, neurological and psychological disorders as well as the molecules, cells and genes responsible for nervous system functioning.
There are currently 16 students who have declared a concentration in the neuroscience interdisciplinary area, which is taught by Bruce Hetzler, professor psychology, Nancy Wall, associate professor of biology, Lori Hilt and Judith Humphries, assistant professors of psychology and biology, respectively.
"This is going to be the century of the brain," said Wall. "Earlier this year, President Obama announced the creation of the Brain Research through Advancing Innovative Neurotechnologies (BRAIN) initiative, which certainly speaks to the growing prominence of neuroscience today.
"After two years of discussions on developing it as a major, we're all very excited to be moving forward with it," Wall added. "This change will be especially beneficial for students who want to pursue graduate studies in the field."
Promoting Interdisciplinary Collaboration
Lawrence faculty from a variety of disciplines and divisions first introduced innovation and entrepreneurship courses six years ago as a way to enable students to further pursue their passion through innovative and entrepreneurial ventures both in coursework and co-curricular activities.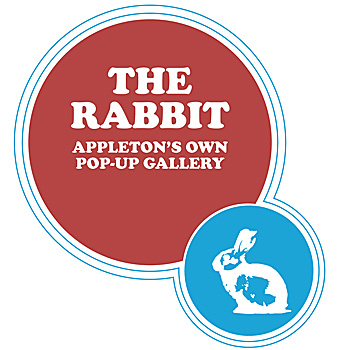 Among the latter were the development of The Rabbit Gallery, a temporary art gallery that showcased an empty storefront in downtown Appleton, the Greyfell Theater Company,  which launched last December in Door County with the performance of four, original 10-minute plays written by students, and Flickey, a kiosk-based movie distribution system that allows consumers to download movies to a flash drive for playback on a computer or television, among others.
Multidisciplinary by nature, the I&E curriculum has been developed by the faculty of six departments — the conservatory of music, economics, government, physics, studio art and theatre arts — with several courses involving instructors from multiple departments.
Much of the curriculum was developed by a core of nine faculty members: John Brandenberger, physics; Marty Finkler, economics; Adam Galambos, economics; Rob Neilson, studio art; Brian Pertl, dean of the conservatory; Ben Rinehart, art history; Claudena Skran, government; Tim Troy, theatre arts; and Gary Vaughan, economics.
"The new interdisciplinary area in I&E will present a coherent collection of courses to students interested in adding an I&E component to their liberal education," said Adam Galambos, associate professor of economics. "It also will promote interdisciplinary collaboration among students and faculty and enable students to show on their transcripts that they have completed a coherent I&E curriculum."
One unique aspect of the program is an advisory committee of a dozen committed alumni who have helped faculty develop a program that fits with Lawrence's mission and culture.
"I&E means different things to different people, but at Lawrence, we think of it in broadly conceived terms that mesh well with the liberal arts," Galambos added. "Our graduates who embrace innovative and entrepreneurial attitudes will be better equipped to create fulfilling lives for themselves, lives that extend their liberal arts experience."
During the 2013-14 academic year, more than 10 percent of the student body — 160 students — have enrolled in an I&E course.
About Lawrence University
Founded in 1847, Lawrence University uniquely integrates a college of liberal arts and sciences with a nationally recognized conservatory of music, both devoted exclusively to undergraduate education. It was selected for inclusion in the Fiske Guide to Colleges 2014 and the book "Colleges That Change Lives: 40 Schools That Will Change the Way You Think About College." Individualized learning, the development of multiple interests and community engagement are central to the Lawrence experience. Lawrence draws its 1,500 students from nearly every state and more than 50 countries.