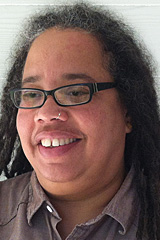 Deep-seated appreciation for film and opera has led a pair of Lawrence University alumni and an anonymous donor to establish new endowed professorships at the college. Lawrence requires a minimum of $2.5 million to establish an endowed professorship.
Tom Hurvis, and his wife, Julie, 1960 and 1961 Lawrence graduates, respectively, and the Caerus Foundation, Inc., have established the Jill Beck Professorship in Film Studies in recognition of Lawrence's 15th president, her service to Lawrence, their love of film and their conviction that student participation in film studies has an important role in a liberal arts education.
In 2011, a $5 million gift from the Hurvises enabled Lawrence to establish the Hurvis Center for Interdisciplinary Film Studies, a facility dedicated to the integration of film production into the Lawrence curriculum.
Motivated by a desire to encourage participation in music and arts at Lawrence, an anonymous donor made a gift to enhance the college's capacity to provide learning and performance opportunities for students in opera studies while increasing multifaceted collaboration within the curriculum by establishing the endowed director of opera studies position. The Lawrence conservatory, with the support of the theatre arts department, has annually staged an opera production since 1961.
In conjunction with the newly created professorships, Lawrence President Mark Burstein announced the appointment of Amy Abugo Ongiri, currently an associate professor of English at the University of Florida, as the Jill Beck Professor and Director of Film Studies and J. Copeland Woodruff, assistant professor and co-director of opera studies at the University of Memphis, as Director of Opera Studies.
Both Ongri and Woodruff join the faculty with the rank of associate professor. Ongiri's appointment includes tenure.
"One of the many strengths that a Lawrence education develops is the ability to link a student's own talent and creativity with performance and presentation, a skill one needs to succeed in the world today," said Burstein in announcing the appointments. "The addition of Amy Abugo Ongiri and J. Copeland Woodruff significantly enhances our capability in this area both for students interested in film studies and in the conservatory and also in the larger Lawrence student body.
"I want to thank Julie and Tom Hurvis and anonymous members of the Lawrence community for making these two important appointments to our faculty possible," Burstein added.
Award-winning Educator
Ongiri joined the University of Florida faculty in 2003 after four years at the University of California-Riverside. In 2006, she was recognized with both UF's Teacher  of the Year Award and  College of Liberal Arts and Sciences Teacher of the Year Award.
Her scholarship interests focus on African American literature and culture, film studies, cultural studies, and gender and sexuality studies. She is the author of nearly 20 published journal articles, three dozen conference papers and the 2009 book, "Spectacular Blackness: The Cultural Politics of the Black Power Movement and the Search for a Black Aesthetic." She spent 2005 in Dakar, Senegal on a National Endowment for the Humanities summer seminar in African film.
She is a member of the editorial board of the journals American Literature and Concentric: Literary and Cultural Studies and serves as a reviewer for the Journal  of African American History and the Journal of American History.
At Florida, Ongiri has taught courses ranging from the history of film and African cinema in a world cinema context to an introduction to Asian American film and video.
Ongiri earned a bachelor's degree in English from Bryn Mawr College, a master's degree from the University of Texas and a Ph.D. from Cornell University.
"We are absolutely thrilled to have Amy Ongiri as the first director of film studies," said Brent Peterson, professor of German, chair of Lawrence's film studies program and a member of the search committee. "She is an accomplished scholar and dedicated teacher; someone who is there for every last one of her students at a large public university. She will be a terrific asset for Lawrence students. She is also exactly the right person to put together an expanded curriculum for film studies and to shape the program in film making."
"Amazingly Creative, Innovative"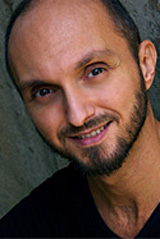 Woodruff has taught at the University of Memphis since 2008. He previously has held teaching appointments at The Julliard School, Oberlin College, Temple and Yale universities as well as the Academy of Vocal Arts in Philadelphia and Germany's Universität Bamberg. He also has served as a guest instructor with La Musica Lirica in Italy, the Festival of International Opera of the Americas in Brazil and at Bejing University.
He has directed more than 90 opera productions, including the 2013 world premiere of "Raise the Red Lantern" at the Tianqiao Theatre in Bejing, one of three productions in China he has directed. Since 2006, Woodruff has earned four first-place National Opera Association Best Opera Production Awards and was recognized in 2013 with the University of Memphis' Dean's Creative Achievement Award.
Woodruff has enjoyed an extended relationship with Boston's Guerilla Opera, serving as stage director of a new production of "Heart of a Dog" and earning Second Prize in the 2012 American Prize in Opera Performance competition, professional division.
"It is with great excitement that we welcome Copeland Woodruff to Lawrence," said Brian Pertl, dean of the conservatory of music. "Besides being an amazingly creative, innovative and well-respected opera director and educator, he is also passionate about  the liberal arts and cross-disciplinary collaboration. In short, he will absolutely flourish at Lawrence. We are entering an exciting new era for opera studies at Lawrence and I can't wait to see how all the possibilities unfold."
Woodruff attended the University of South Carolina, where he earned a bachelor's and a master's degree in vocal performance and also completed extensive master's level coursework in theatrical design. He earned a master's degree in stage directing for opera from Indiana University.
About Lawrence University
Founded in 1847, Lawrence University uniquely integrates a college of liberal arts and sciences with a nationally recognized conservatory of music, both devoted exclusively to undergraduate education. It was selected for inclusion in the Fiske Guide to Colleges 2014 and the book "Colleges That Change Lives: 40 Schools That Will Change the Way You Think About College." Individualized learning, the development of multiple interests and community engagement are central to the Lawrence experience. Lawrence draws its 1,500 students from nearly every state and more than 50 countries.