With research interests ranging from poetry on the interconnection of war and religion to evaluating risk in rural-to-urban migration in Indonesia, six new tenure-track faculty members will join Lawrence University for the start of the 2014-2015 academic years year.
The departments of English, economics, anthropology, mathematics and theatre arts welcome new assistant professors as colleagues, some of whom are already familiar faces at Lawrence.
The new faculty appointments include: Hillary Caruthers and Jonathan Lhost (economics); Adam Loy (statistics); Lavanya Proctor (anthropology); Keith Pitts (theatre arts); and Melissa Range (English). They join Amy Abugo Ongiri and Copeland Woodruff, who were named to the endowed faculty positions of Jill Beck Professor/Director of Film Studies and Director of Opera Studies, respectively, earlier this year.
"We are extremely pleased with all of the persons who have been appointed to tenure-track positions at Lawrence," said David Burrows, provost and dean of the faculty. "Each one is energetic, talented and devoted to the ideals of liberal education. They will continue Lawrence's tradition of building the excellence of the university on a foundation of highly qualified faculty who excel at student-centered education."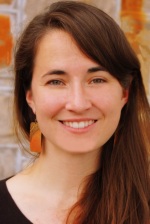 • Hillary Caruthers, economics
Caruthers spent the  2013-14 academic year as a visiting assistant professor of economics at the Campbell School of Business at Berry College in Georgia. She also spent two years as a staff leader at the University of Wisconsin-Madison Business Learning Center and held a visiting instructor appointment at Vietnam's Hanoi University of Agriculture in 2011. A specialist in developmental economics, her research interests include labor migration, risk, applied microeconomics and East and Southeast Asian studies, especially the role of risk in rural-to-urban migration in Indonesia. She earned a bachelor's degree in economics from Brigham Young University and a master's degree and a Ph.D. in agricultural and applied economics from UW-Madison.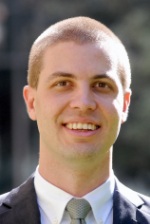 • Jonathan Lhost, economics
Lhost earned a bachelor's degree in economics from Amherst College and a master's and doctoral degree in economics from the University of Texas-Austin. As an assistant instructor of economics at UT-Austin, Lhost was awarded the university's Graduate Teaching Scholars Scholarship and Seminar Certificate. His research interests include industrial organization, game theory and microeconomics. He has delivered presentations on the effectiveness of clicker technology in introductory economics and has written papers on topics ranging from the effects of merchants placing surcharges on transactions to the effects of spectrum acquisition on wireless carriers.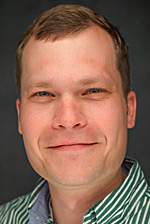 • Adam Loy, mathematics
Loy spent the 2013-14 academic year as a visiting assistant professor of statistics at Lawrence. His scholarship interests focus on mixed and hierarchical linear models as well as utilizing statistical methods to solve engineering and physical science problems. He has led multiple workshops on the R programming language and has delivered more than a dozen presentations on topics ranging from visually monitoring data streams to on-time flight performance in the United States. Loy earned a bachelor's degree in mathematics/statistics at Luther College and earned both a master's degree and Ph.D. in statistics from Iowa State University, where he served as a consultant for Statistics in the Community (StatCom), which provides pro bono statistical advice and expertise to area nonprofit organizations.
• Keith Pitts, theatre arts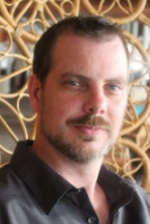 A member of Lawrence's theatre arts department since 2012, Pitts has served as set design and staging coordinator and well as department lecturer. He has worked on six Lawrence productions, including designing the set for this year's play and opera versions of "Street Scene." Prior to Lawrence, Pitts spent seven years teaching at Columbia College Chicago and three years as summer lab instructor at the University of Chicago Laboratory School. His extensive experience includes set design work on more than 85 productions at four universities and nearly 20 regional and professional theatres throughout Wisconsin and Illinois, including the Milwaukee Repertory Theatre and Chicago's Steppenwolf Theatre. He earned a bachelor's degree in technical theatre from Sam Houston State University and a master's degree in theatre design from Northwestern University.
• Lavanya Proctor, anthropology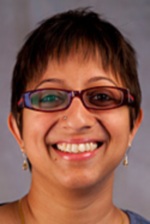 Proctor returns to Lawrence after spending 2010-2012 here, first as a visiting assistant professor and then as a Schmidt post-doctoral Fellow. She rejoins the faculty from SUNY-Buffalo State, where she was a lecturer in the anthropology department for two years. She is currently completing a book entitled "An Embattled Education: Language, Class and Mobility in New Delhi." The recipient of an American Anthropological Association Leadership Fellow position in 2013, Proctor has focused her scholarship interests on linguistic anthropology, gender, class, education and India. She earned a bachelor's and two master's degrees in sociology at the University of Delhi as well as a master's degree and a Ph.D. in anthropology from the University of Iowa.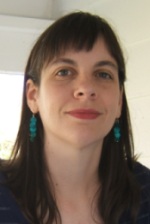 • Melissa Range, English
Range received her Ph.D. in English and creative writing from the University of Missouri. She has been the recipient of several national prizes in creative writing for poetry, including the 2011 Dorothy Sargent Rosenberg Prize, and was recognized with the University of Missouri's teaching award for creative writing in 2013. Range has conducted more than a dozen invited poetry readings, has written numerous journal publications and is the author of the book "Horse and Rider: Poems," which centers on violence and power in religion and the natural world. Range earned her bachelor's degree in English and creative writing from the University of Tennessee, her master's degree in creative writing from Old Dominion University and also holds a master of theological studies from the Chandler School of Theology at Emory University.
About Lawrence University
Founded in 1847, Lawrence University uniquely integrates a college of liberal arts and sciences with a nationally recognized conservatory of music, both devoted exclusively to undergraduate education. It was selected for inclusion in the Fiske Guide to Colleges 2014 and the book "Colleges That Change Lives: 40 Schools That Will Change the Way You Think About College." Individualized learning, the development of multiple interests and community engagement are central to the Lawrence experience. Lawrence draws its 1,500 students from nearly every state and more than 50 countries.