The second Civic Life Project, a documentary film program designed to engage Lawrence University students with social issues facing the Fox Cities community, presents a free public screening at Fox Valley Technical College Tuesday, Oct. 28 6:30 p.m.- 8:30 p.m.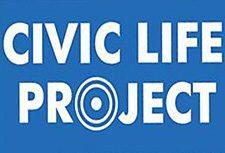 Five short films on topics ranging from dementia to the reintegration of sex offenders, will be shown in the Commons on the FVTC campus, 1825 N. Bluemound Dr., Appleton. Use Entrance 6 off of the south parking lot. Due to limited seating, advance registration is requested.
The Civic Life Project was created by award-winning documentary filmmaker and 1972 Lawrence graduate Catherine Tatge and her husband, Dominique Lasseur. The topics for the videos grew out of conversations Tatge conducted with numerous community leaders to identify issues of concern in the Fox Cities. Three-member teams of Lawrence students then shared the roles of writer, editor, producer, director and videographer in creating the documentaries.
The titles and topics of the films to be screened are:
• "Labeled for Life," the challenges sex offenders face reintegrating into our community.
• "Living with Dementia," the challenges faced by caregivers and individuals suffering from the disease.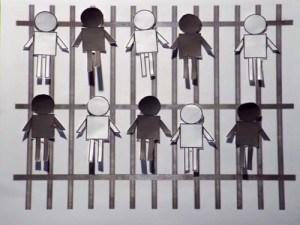 • "Before Bars," the story of disproportionate imprisonment of minorities.
• "If you can't reach 'em, you can't teach 'em," the achievement gap in Appleton-area schools.
• "Domestic Violence and Schools," the effects of domestic violence on children's performance at school.
Brief, student-led round-table discussions follow the screening of each film, which Tatge sees as vital to the process of community engagement with these topics.
As a result of the discussions "the students get a chance to really see the impact of their work on the community members," said Tatge. "And I think that just to show these films one after the other doesn't have the same impact as allowing people to reflect after each one."
Tatge and Lasseur designed the Civic Life Project as an innovative educational tool to challenge each student to learn about civics and democracy in a unique way, discover more about the community in which they reside and find their own individual voice through the creation of a documentary video.
Lawrence student Jaime Gonzalez, who worked on the film "Labeled For Life," found the experience rewarding and enlightening.
"I learned from the experience to never look at something from one point of view," said Gonzalez, a junior from Milwaukee. "Once we started creating this film…it became more evident how important it is to do your research and understand the legal, social and political aspects" of these topics.
Tatge is in her fourth year as an artist-in-residence at Lawrence. The Civic Life Project at Lawrence is modeled after a similar program she and Lasseur launched in 2010 in their home state of Connecticut. Started at one high school, the program has since expanded to 10 schools around the state.
About Lawrence University
Founded in 1847, Lawrence University uniquely integrates a college of liberal arts and sciences with a nationally recognized conservatory of music, both devoted exclusively to undergraduate education. It was selected for inclusion in the Fiske Guide to Colleges 2015 and the book "Colleges That Change Lives: 40 Schools That Will Change the Way You Think About College." Engaged learning, the development of multiple interests and community outreach are central to the Lawrence experience. Lawrence draws its 1,500 students from nearly every state and more than 50 countries.