Sophomore Ben Meunier has been awarded a prestigious Benjamin A. Gilman International Scholarship, sponsored by the U.S. Department of State's Bureau of Educational and Cultural Affairs.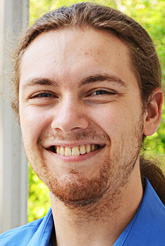 Meunier, an anthropology major from Marshall, was one of 850 undergraduates nationally selected for the scholarship from among 2,700 applicants. The award will support studies abroad this fall (Aug. 23-Dec. 17) on the Middle East and Arabic Language Studies program in Amman, Jordan.
Administered by the Associated Colleges of the Midwest in partnership with AMIDEAST, the program immerses students in Arabic as well as the history and culture of the region.
Meunier, who his completing his first year of studying Arabic at Lawrence, sees the language skills as critical to his future plans.
"I expect to journey to the Middle East regularly during my professional career," said Meunier, whose older brother Zechariah, a senior at Lawrence, received a Gilman International Scholarship in 2013. "I aspire to be a biblical archaeologist and learning Arabic is a necessary step if I hope to attain the fullest understanding of the region. Arabic, like Hebrew, is a Semitic language and this connection will only further help me study the Hebrew peoples."
Gilman Scholars receive up to $5,000 to apply towards their study abroad program costs. The program's mission is to diversify the students who study abroad and the countries and regions where they go.
Lawrence Anthropology Professor Peter Peregrine said the Gilman Scholarship provides a perfect opportunity for Meunier to combine his Christian faith with his broader interests in the Abrahamic religions.
"Ben's planned work in Jordan will allow him to develop his Arabic language skills while pursuing a greater understanding of Islam," said Peregrine, Meunier's academic advisor. "I have developed a great respect for Ben. He has not allowed his deep Christian beliefs to keep him from trying to understand and appreciate other faiths. He has used his interest in the Abrahamic religions to strengthen his understanding of his own Christian beliefs."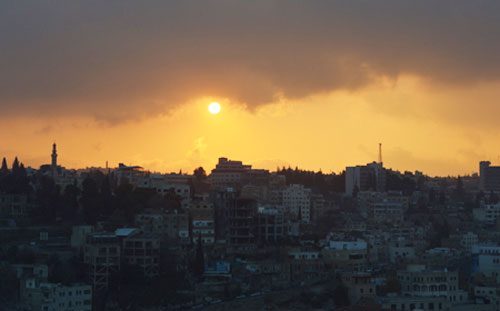 Gilman Scholars have opportunities to gain a better understanding of other cultures, countries, languages and economies, which prepares them to be leaders in an increasingly global economy and interconnected world.
"I am looking forward to the whole experience," said Meunier, who will live with a host family while on the program. "I am very excited about the homestay because I will be directly immersed in the culture of the Middle East. I am also looking forward to meeting my fellow classmates and living as a Middle Eastern college student.
"As an anthropology major, this program will be ideal, providing me firsthand experience in the field," he added. "I also will be able explore some of my personal interests in religion, and the influx of refugees from Syria and other neighboring countries has created an anthropological research topic of great interest. Jordan truly is the perfect location for me."
Administered by the Institute of International Education, the program is named in honor of Benjamin Gilman, who represented New York in the U.S. House of Representatives from 1973-2003. According to Gilman, a strong advocate of studying abroad programs, the scholarship "provides our students with the opportunity to return home with a deeper understanding of their place in the world, encouraging them to be a contributor, rather than a spectator in the international community."
About Lawrence University
Founded in 1847, Lawrence University uniquely integrates a college of liberal arts and sciences with a nationally recognized conservatory of music, both devoted exclusively to undergraduate education. It was selected for inclusion in the Fiske Guide to Colleges 2015 and the book "Colleges That Change Lives: 40 Schools That Will Change the Way You Think About College." Engaged learning, the development of multiple interests and community outreach are central to the Lawrence experience. Lawrence draws its 1,500 students from nearly every state and more than 50 countries.