When war erupted in Lebanon in the summer of 2006 between the Israeli military and Hezbollah paramilitary forces, Christopher Murray was serving as the Deputy Chief of Mission at the U.S. Embassy in Beirut.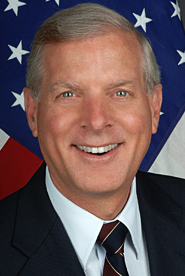 Under his direction, one of the largest overseas evacuations of Americans in recent history, involving 15,000 citizens, was organized to secure safe passage from the war zone.
Murray will be among five Lawrence or Milwaukee-Downer College alumni recognized for career achievements, contributions to the betterment of society or volunteer service to Lawrence June 18-21 during the college's annual alumni Reunion.
More than 900 alumni and guests from 43 states and two countries are expected to attend the weekend festivities.
The alumni awards will be presented Saturday, June 21 at the Reunion Convocation at 11 a.m. in the Lawrence Memorial Chapel. The event is free and open to the public.
Members of the Lawrence 50-Year Connection, a cohort of alumni who graduated at least 50 years ago from Lawrence or Milwaukee-Downer, kick off this year's Reunion activities with a series of panel presentations and small-group discussions.
The 2015 alumni awards and the recipients.
Lucia Russell Briggs Distinguished Achievement Award — Ambassador Christopher Murray, Class of 1975, Etterbeek, Belgium. The award recognizes a Lawrence or Milwaukee-Downer graduate of more than 15 years for outstanding career achievement. The award honors the second president of Milwaukee-Downer College, one of the most beloved and influential figures in that college's history
Murray has spent more than 30 years as a U.S. foreign service officer and currently serves as the political advisor at the Supreme Headquarters Allied Powers Europe, an appointment he received in the Fall of 2013. He previously spent three years as U.S. Ambassador to the Republic of the Congo. It was during a three-year appointment (2004-07) in Beirut that he organized the American evacuation.
Other assignments abroad during his career have include chief of the political section at the U.S. Embassy in Damascus, Syria; political officer at the U.S. Mission to the European Communities in Brussels, Belgium; economic officer at the U.S. Consulate General in Lubumbashi, Democratic Republic of the Congo; and consular officer at the U.S. Embassy in Kingston, Jamaica.
He credits his Lawrence education for helping him navigate the evacuation in Lebanon.
"There were no rulebooks or instruction manuals, as a wartime evacuation of so many American civilians had never been done before," said Murray, who earned his degree in government at Lawrence. "It was my Lawrence education that enabled me to put the pieces together, through messages to the American community, analyzing what it would take to keep the embassy open and running, and most importantly, securing the helicopters and U.S. Navy ships to carry American citizens to safety in Cyprus. It was truly a liberal arts education that enabled me to do this."
The George B. Walter '36 Service to Society Award — Dr. James Lace, Class of 1970, Salem, Ore.  The award recognizes an alumnus or alumna of Lawrence or Milwaukee-Downer who best exemplifies the ideals of a liberal education through its application to socially useful ends in the community, the nation or the world. This award honors George B. Walter '36, faculty member, coach and dean of men, whose work at the college and beyond was guided by his conviction that every individual can and should make a positive difference in the world.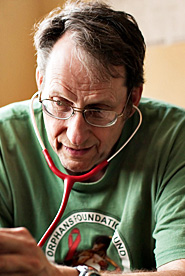 A still-practicing pediatrician with Childhood Health Associates of Salem after 37 years in the profession, and a professor of clinical pediatrics at Oregon Health and Sciences University, Dr. Lace has established a national and international reputation for advocacy on children's health issues.
His involvement with orphans and other vulnerable children in Tanzania in 2002 led to his founding of the Yatima Group Fund to collect donations for his work there. He serves on the board of three children-related NGOs in Tanzania and is a consultant pediatrician at Mt. Meru Hospital in Arusha, Tanzania, providing teaching to improve the overall care of children in the region.
His compassion has led him to volunteer his medical skills in Sri Lanka after the 2004 tsunami, in Haiti following the 2010 earthquake and in Peru in 2014 after the 6.9 magnitude earthquake last August.
Earlier this year, the Salem Area Chamber of Commerce honored Lace with its annual Distinguished Service Award and in 2010, he was recognized with the Marion-Polk County Medical Society's President's Achievement Award.
Lace said Nobel Prize winner Dr. Albert Schweitzer, and his reverence for life in all forms, provided inspiration during his own medical pursuits.
"The image of the medical missionary working in some remote area of Africa resonated with me," said Lace, a Russian studies major while at Lawrence. "I managed to keep the image with me while I pursued my medical career. I never lost my desire to reach out beyond my medical world here in the U.S. to work with patients and especially children in developing countries as a medical volunteer. I would encourage any student contemplating a career in medicine to reach out and learn as much as possible about the world we live in. We don't need military revolutionaries to change the world. We need informed and compassionate people who dedicate their lives to promote the health and welfare of each person."
The Gertrude Breithaupt Jupp M-D'18 Outstanding Service Award — Susan Nelson Goldsmith, Class of 1965, Phoenix, Ariz., and Sue Pepper Joys, M-D Class of 1951, Valpariso, Ind. The award recognizes an alumnus or alumna of Lawrence or Milwaukee-Downer after his/her 15th Cluster Reunion who has provided outstanding service to Lawrence University. This award honors Gertrude Breithaupt Jupp, voted Milwaukee-Downer alumna of the year in 1964 for her long-standing service to the college as president of the alumnae association board, class secretary and public relations officer.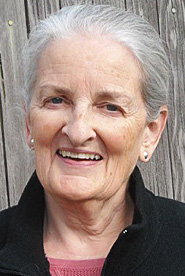 Goldsmith, a member of Lawrence's Board of Trustees from 2001-07, has been a highly active volunteer for the college. She currently serves on the President's Advisory Council, is a former member of the Legacy Circle National Council of Volunteers and served as an event volunteer for the "More Light!" campaign. She is the co-chair of her 50th reunion and also served on her 35th and 40th reunion committees.
Her volunteer energy extends into her local community as well where she has served on the Phoenix Education Commission, the Scottsdale School District Governing Board, the board of one of the country's premier resident theatre companies and various political campaigns.
Goldsmith sees her engagement as doing her part to bend "the arc of the universe toward justice," work she says that requires universal participation.
"I've been incredibly lucky to be able to choose the ways I can lend my weight to the bending," said Goldsmith. "I'm motivated by the idea that education is huge part of creating the force needed.
"Lawrence is a place of possibility, to test and retest yourself, to find and grow into opportunities," she added. "While I have fond memories of my time at Lawrence 50 years ago, it is not the past that ties me to Lawrence today. It is the present. Today's students demonstrate that Lawrence continues to be a place of possibility for students and the college has identified opportunities for today's young people."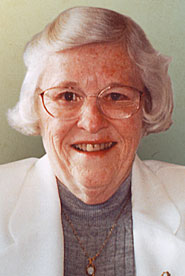 Joys has served Lawrence as a class agent since 2006, was a long-time volunteer with the Legacy Circle National Council and is a former member of the Milwaukee-Downer Alumnae Association Board of Directors. She played a leadership role in planning for her class's 60th, 50th and 40th reunions. Professionally, she enjoyed a long and meaningful career working with the Girls Scouts of the U.S.A.
Much the same way Lawrence does, Joys said her Milwaukee-Downer liberal arts education emphasized service to society.
"That ignited in me a desire to use my skills in a vocation where I could make a difference," said Joys, who had two brothers earn their bachelor's degrees from Lawrence. "This led me to pursue a career with the Girl Scouts followed by many volunteer roles in my retirement years.
"I have been impressed with the many ways in which Lawrence has strived to ensure that the legacy of my alma mater lives on," she added.
Presidential Award, Dale Schuh, Class of 1970, Stevens Point Presented to an alumnus or alumna of Lawrence University or Milwaukee-Downer College whose exemplary leadership and notable actions have contributed to the betterment of the entire Lawrence University community.
A dedicated and highly successful business leader, Schuh spent his entire 41-year professional career — one that began as an actuarial intern while still a student at Lawrence — with Sentry Insurance. He served as Sentry's CEO and chairman of the board for his last 16 years with the company before retiring in 2013. Under his leadership, Sentry doubled in size and net worth, adding more than 300 employees to its home office.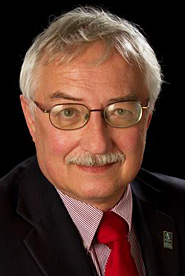 Schuh's commitment and vision have been highly valued as a member of the Lawrence Board of Trustees since 2008, where he serves as chair of the finance committee. He also led the search committee that resulted in the hiring of Mark Burstein as Lawrence's 16th president in 2013. He and his wife, Annette, established a scholarship in 2009 to support first-generation college students attending Lawrence.
He has shared his expertise for more than a decade as a member of the board of directors of the Wisconsin Taxpayers Alliance, a nonprofit organization that provides Wisconsin voters and taxpayers, students, teachers, business leaders and public officials with accurate, objective information about the operation of Wisconsin's government.
Despite what he calls "a whimsical and forever changing future," Schuh says the impact a Lawrence education has had on thousands of graduates is the result of "a driving desire to perpetuate, cultivate, endorse and continue to make accessible
 the Lawrence learning experience."
"Preservation of the essence of Lawrence requires continual nurturing of an intimate, welcoming and supportive community where engaged, individualized and rigorous learning is the norm and personal discovery its reward," said Schuh.
About Lawrence University
Founded in 1847, Lawrence University uniquely integrates a college of liberal arts and sciences with a nationally recognized conservatory of music, both devoted exclusively to undergraduate education. It was selected for inclusion in the Fiske Guide to Colleges 2015 and the book "Colleges That Change Lives: 40 Schools That Will Change the Way You Think About College." Engaged learning, the development of multiple interests and community outreach are central to the Lawrence experience. Lawrence draws its 1,500 students from nearly every state and more than 50 countries.