Lawrence University's award-winning jazz studies department will have a new — but familiar — director starting with the 2015-16 academic year in September.
Jose Encarnacion, who has taught in the Lawrence Conservatory of Music for six years (2002-04, 2011-), has been named the director of jazz studies. He succeeds the late Fred Sturm, who passed away last August.
Encarnacion is one of seven outstanding faculty members appointed to tenure track positions at the rank of assistant professors for the start of the 2015-16 academic year. Joining him will be Matthew Arau, conservatory of music, Chloe Armstrong, philosophy, Adriana Brook, classics, Stephanie Burdick-Shepherd, education, Victoria Kononova, Russian, and Brigid Vance, history.
"I am extremely pleased to have these outstanding faculty members join us in tenure-track positions," said Provost and Dean of the Faculty David Burrows. "Each of them is an exciting, engaging teacher and an accomplished scholar or performer. They bring new ideas and approaches that will continue our tradition of excellent faculty at Lawrence."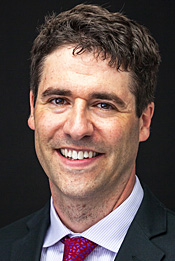 Matthew Arau, conservatory of music
Arau, a 1997 Lawrence graduate, returned to his alma mater in 2014 as a visiting professor and associate director of bands, a position he retains with his appointment as assistant professor of music education and department chair. He also will conduct the Lawrence Symphonic Band and guest conduct the Lawrence Wind Ensemble. Before joining the faculty last year, Arau spent two years as a teaching assistant and conductor of the wind symphony and symphonic band at the University of Colorado, where he earned his doctorate in instrumental conducting and literature. He also spent 15 years teaching in the Loveland (Colo.) School District, leading the Loveland Marching Band to the state marching band championship and the championship at the Bands of America super regional in Texas. A native of Sacramento, Calif., Arau earned a bachelor of music and a bachelor of arts degree from Lawrence with majors in government, music education and music performance.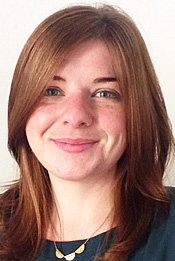 Chloe Armstrong, philosophy
A specialist in early modern philosophy, Armstrong joins the faculty after earning her master's and doctoral degrees from the University of Michigan, where she was the recipient of the university's Outstanding Graduate Student Instructor and the John Dewey Prize, which recognizes excellence in undergraduate teaching. Armstrong's scholarship interests include 17th-century German philosopher Gottfried Wilhelm Leibniz. In addition to her degrees from the University of Michigan, Armstrong earned a bachelor's degree in philosophy from the University of Victoria and a master's degree in philosophy from the University of Western Ontario.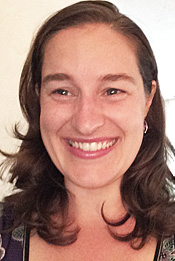 Adriana Brook, classics
Brook joins the Lawrence faculty from Wellesley College, where she spent the past year as a visiting lecturer in the classical studies department. Her scholarship interests include Greek drama, particularly Sophocles, as well as Greek ritual, literature and culture. Brook earned her bachelor's degree in honours classics at McMaster University, her master's degree in classics at Western University and her Ph.D. at the University of Toronto.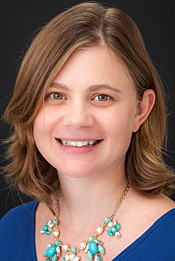 Stephanie Burdick-Shepherd, education
Burdick-Shepherd's appointment will help the education department expand its teacher certification program to include elementary and early childhood education. The new position was created with a $2.5 million gift from the Mielke Family Foundation in partnership with John and Sally Mielke. Burdick-Shepherd has extensive teaching experience spanning the spectrum from early childhood to adult education. Prior to Lawrence, she supervised early childhood education site placements at the University of Arizona. She earned a bachelor's degree in philosophy from Transylvania University, a master's of education degree from Montclair State University in philosophy of children and a master's degree and doctorate from Columbia University.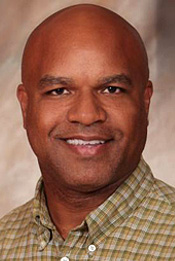 Jose Encarnacion, conservatory of music
An accomplished saxophonist, Encarnacion spent 17 years traveling the world as a professional musician, performing with scores of bands and artists, including Tito Puente, Michael Spiro and the Maria Schneider Jazz Orchestra before turning to music education. A native of Puerto Rico, Encarnacion's expertise in Latin jazz and Afro-Cuban music was instrumental in the success of the student ensemble, Tambo Toké, which earned an "outstanding performance award" in Downbeat magazine's 2015 student music awards competition. Encarnacion wrote a commission dedicated to Roberto Clemente, honoring Hispanic players for the Baseball Music Project, a copy of which is being preserved at the Baseball Hall of Fame Library. He earned a bachelor of music degree in jazz saxophone performance from the Berklee College of Music and a master's degree in jazz studies and contemporary media from the Eastman School of Music.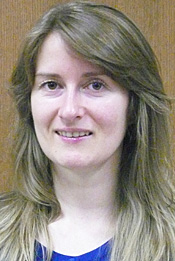 Victoria Kononova, Russian
Originally from Velikie Luki, Russia, Kononova comes to Lawrence via Madison, where she is completing her Ph.D. at the University of Wisconsin. She previously earned a master's degree in Slavic languages and literatures at UW and has both a bachelor and a master's degree in Russian language and literature from Lomonosov Moscow State University. She also spent a summer studying at Jagiellonian University in Krakow, Poland. She had taught Russian and Polish languages at UW as well as 19th-century Russian literature.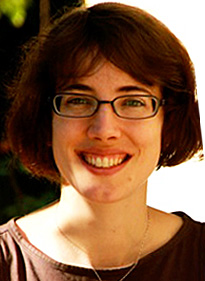 Brigid Vance, history
A specialist in Asian history, especially late imperial China, Vance joins the faculty from Colorado State University-Pueblo, where she has taught since 2012. Her scholarship interests include the role of dreams and nightmares in Chinese life and she is completing a book entitled "Dreaming in Chinese During the Late Ming." Vance, who speaks both Mandarin and Japanese, earned a bachelor's degree in psychology at Carleton College, a master's degree in East Asian Studies at Stanford University and a Ph.D. in history at Princeton University. She has conducted additional study in Japan and China, including a year as a visiting research scholar at the Institute of Chinese Literature and Philosophy in Taiwan.
About Lawrence University
Founded in 1847, Lawrence University uniquely integrates a college of liberal arts and sciences with a nationally recognized conservatory of music, both devoted exclusively to undergraduate education. It was selected for inclusion in the book "Colleges That Change Lives: 40 Schools That Will Change the Way You Think About College" and Fiske's Guide to Colleges 2016. Engaged learning, the development of multiple interests and community outreach are central to the Lawrence experience. Lawrence draws its 1,500 students from nearly every state and more than 50 countries.