President Mark Burstein officially opens Lawrence University's 167th academic year as well as the college's 2015-16 convocation series, Thursday, Sept. 17 at 11:10 a.m. in the Lawrence Memorial Chapel with the address "For Mature Audiences Only: A Liberal Arts Education."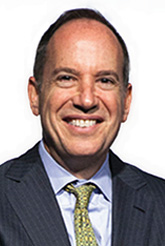 The event is free and open to the public. A live webcast of the convocation will be available at http://www.livestream.com/lawrenceuniversity.
A native of Cedar Grove, N.J., Burstein is in his third year as Lawrence's 16th president. He previously spent nine years as executive vice president at Princeton University and 10 years at Columbia University as a vice president working in human resources, student services and facilities management.
Burstein earned a bachelor's degree in history and independent studies from Vassar College and a master of business administration degree from the Wharton School at the University of Pennsylvania.
Lawrence's 2015-16 convocation series also includes:
• Nov. 5, Author/writer Ta-Nehisi Coates, "Race in America: A Deeper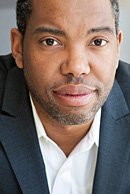 Black." Author of the 2015 book "Between the World and Me," Coates is a national correspondent for The Atlantic, covering culture, politics and social issues. Frequently compared to James Baldwin, Coates has been hailed as the most important writer on the subject of race today.
• Feb. 16, 2016, Broadcaster and author Krista Tippett, "The Mystery and Art of Living." A Peabody Award-winning broadcaster and New York Times bestselling author, Tippett hosts the public radio podcast "On Being," which explores how religious revelations, spiritual practices and advances in science and medicine can inspire and improve the way people live.
• May 24, 2016, John Dreher, Lee Calflin-Robert S. Ingraham Professor of

Philosophy at Lawrence University, "21st Century Merchants of Doubt; Where Is Plato When We Need Him?" A member of the Lawrence faculty since 1963, Dreher examines the relevance today of Plato's advice of distinguishing between opinions espoused by spin doctors and knowledge of what is really happening.
About Lawrence University
Founded in 1847, Lawrence University uniquely integrates a college of liberal arts and sciences with a nationally recognized conservatory of music, both devoted exclusively to undergraduate education. It was selected for inclusion in the book "Colleges That Change Lives: 40 Schools That Will Change the Way You Think About College" and Fiske's Guide to Colleges 2016. Engaged learning, the development of multiple interests and community outreach are central to the Lawrence experience. Lawrence draws its 1,500 students from nearly every state and more than 50 countries.