The Princeton Review has named Lawrence University one of the nation's best colleges for students seeking an exceptional education with great career preparation and at an affordable price.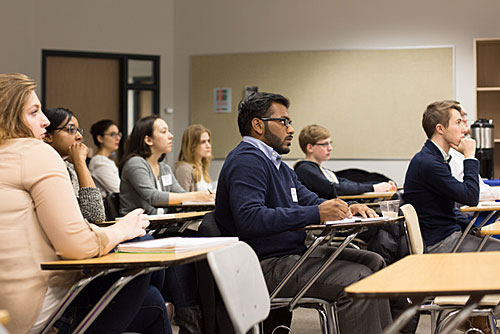 Lawrence was included in the education services company's 2016 edition of its just released book "Colleges That Pay You Back: The 200 Schools That Give You the Best Bang for Your Tuition Buck."
Lawrence and UW-Madison were the only two Wisconsin institutions to be included in the book.
The Princeton Review selected the schools based on return on investment (ROI) ratings it tallied for 650 schools last year. The ratings weighted 40 data points that covered everything from academics, cost, and financial aid to graduation rates, student debt, and alumni salaries and job satisfaction.
Lawrence also was included on the book's sublist of the top 25 Best Schools for Making an Impact, which was based on student ratings and responses to survey questions covering community service opportunities, student government, sustainability efforts and on-campus student engagement.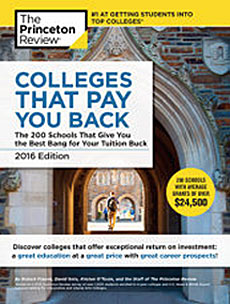 "One of the things we like about this particular ranking is its heavy emphasis on assessing the return on investment families make," said Ken Anselment, Lawrence's dean of admissions and financial aid, "Our student and alumni success shines a bright light on the great things that happen at Lawrence."
In its profile of Lawrence, The Princeton Review editors cited the college for its "rigorous academic experience" and for extolling "the values of a liberal education as a means by which to build character, think critically, and create opportunities for choice."
Students surveyed for the book described Lawrence as "a very close-knit community" and Appleton as "a great little town with a lot of good restaurants, bars and cafes."
In the "Career Information" section of the profile, Lawrence earned an exceptional ROI rating score of 89, with median starting salaries for graduates of $36,400 and median mid-career salaries of $89,500.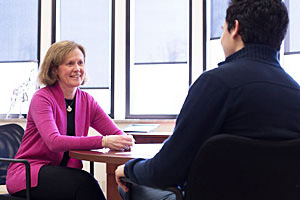 Schools included in the book "stand out not only for their outstanding academics, but also for their affordability via comparatively low sticker prices and/or generous financial aid to students with need or both" according to Robert Franek, lead author and The Princeton Review's Senior VP/Publisher.
"Students at these colleges also have access to extraordinary career services programs from their freshman year on, plus a lifetime of alumni connections and post-grad support," said Franek.
Of the 200 schools profiled in the book, 66 are public and 134 are private. There were also nine tuition-free schools included.
About Lawrence University
Founded in 1847, Lawrence University uniquely integrates a college of liberal arts and sciences with a nationally recognized conservatory of music, both devoted exclusively to undergraduate education. It was selected for inclusion in the book "Colleges That Change Lives: 40 Schools That Will Change the Way You Think About College" and Fiske's Guide to Colleges 2016. Engaged learning, the development of multiple interests and community outreach are central to the Lawrence experience. Lawrence draws its 1,500 students from nearly every state and more than 50 countries.