Former history professor Anne Jacobson Schutte, who spent 23 years on the Lawrence University faculty, died Monday, Feb. 26 in Chicago following a cerebral hemorrhage two days earlier. She was 77.
Anne had been living in Venice, Italy in retirement before returning to Chicago in the summer of 2016.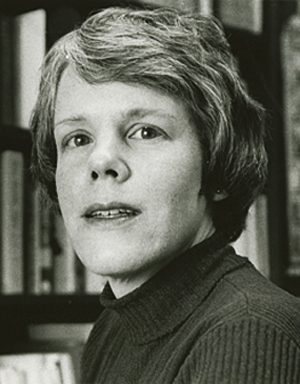 With research interests in 15th- and 16th-century Italy, especially the Renaissance and the Reformation, Anne joined the Lawrence faculty as an instructor in 1966. She spent two years as a Scholar-in-Residence at Chicago's Newberry Library (1969-71) before returning to the history department that fall as an assistant professor. She was promoted to full professor in 1985 and taught here six more years before joining the faculty at the University of Virginia in 1992. She spent 14 years at UVA, retiring in May, 2006.
During her time at Lawrence, Anne was known as an outstanding mentor and advocate for students, many of whom credit her as the reason they went on to graduate school. A bit of a trailblazer as one of the few female professors on the faculty at that time, she was an exacting teacher who set high standards for her students. A lover of all things Italian, she possessed a sly and witty sense of humor and was widely respected by colleagues in her field.
Born in Palo Alto, Calif., she earned a bachelor's degree in history and was elected to Phi Beta Kappa at Brown University's Pembroke College. She returned to her hometown to earn a master's degree in history and a Ph.D. in history and humanities at Stanford University.
The recipient of Fulbright and National Endowment for the Humanities fellowships, Anne also held several administrative positions during her career, among them president of the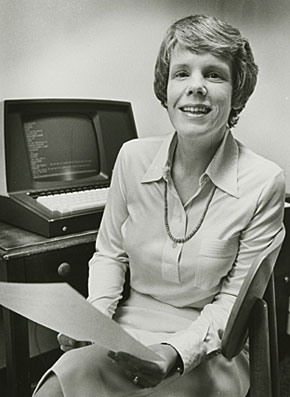 Society of Fellows and director of the Distinguished Majors Program at UVA. While at Lawrence she served a term as director of the Associated Colleges of the Midwest's Florence Program.
Anne was the author of nearly 80 scholarly articles and five books, including "Pier Paolo Vergerio: The Making of an Italian Reformer," which was honored by the "Society for Italian Historical Studies" with its Howard R. Marraro Prize. She was working on a sixth book, "Printed Italian Biographies of Holy People, 1634-1798," at the time of her death.
She was honored in 2012 by the Society for Reformation Research with its Bodo Nischan Award for scholarship, service and civility.
In accordance with her wishes, Anne's remains will be cremated and her ashes scattered at locations in the United States and abroad that she particularly loved. She is survived by a brother, Jake Jacobson, of Seattle.
About Lawrence University
Founded in 1847, Lawrence University uniquely integrates a college of liberal arts and sciences with a nationally recognized conservatory of music, both devoted exclusively to undergraduate education. It was selected for inclusion in the book "Colleges That Change Lives: 40 Schools That Will Change the Way You Think About College." Engaged learning, the development of multiple interests and community outreach are central to the Lawrence experience. Lawrence draws its 1,500 students from nearly every state and more than 50 countries.