Two Lawrence University faculty members have been named to endowed professorships, which recognize academic distinction through teaching excellence and/or scholarly achievement.
Brenda Jenike, associate professor of anthropology, has been appointed the Edward F. Mielke Professor of Ethics in Medicine, Science and Society. Randall McNeill, associate professor of classics, has been named the Ottilia Buerger Professor of Classical Studies. The appointments are effective July 1.
"Lawrence embraces the teacher/scholar model of faculty excellence, in which a professor's scholarly and creative interests flourish through their experiences with students," said Catherine Gunther Kodat, provost and dean of the faculty. "Professor Jenike and Professor McNeil are particularly noteworthy in this regard: they are both experts in their fields and superb teachers. It's a great pleasure to be able to recognize their talent and commitment through these distinguished appointments."
The Edward F. Mielke Professorship in Ethics in Medicine, Science, and Society was established in 1985 by the Mielke Family Foundation in memory of Dr. Edward F. Mielke, a leading member of the Appleton medical community and founder of the Appleton Medical Center. Two of his sisters, Ruth Mielke and Sarah Mielke, were 1914 and 1916 graduates of Lawrence, respectively. Ruth Mielke was a long-time librarian at Appleton High School while Sarah Mielke taught mathematics at Shawano High School.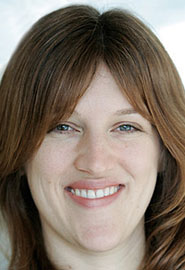 The Mielke endowed professorship has been held previously by Jack Stanley (1987-1999) and Patrick Boleyn-Fitzgerald (2008-2016).
Jenike joined the Lawrence faculty in 2004. In addition to teaching in the anthropology department, which she currently chairs, she has served as faculty advisor to the biomedical ethics program the past 14 years. She also is the current director of the East Asian Studies program, which she previously led from 2011-14.
Incorporating an interdisciplinary approach — cultural, social and medical anthropology, Japanese studies, gender studies, public health, gerontology, social welfare — Jenike's research interests include issues related to aging, late life and elder care in Japan's rapidly aging population. Her current focus is on robotic assisted caregiving.
In her seminars, students examine biomedical ethics in cross-cultural and global context, including an understanding of local moralities and the subjectivities of perceived disabilities in local and global worlds.
The co-author of "Transforming the Cultural Scripts for Aging and Elder Care in Japan," for The Cultural Context of Aging: Worldwide Perspectives, Jenike has written numerous published articles, including several in Japanese that have appeared in publications in Japan.
Prior to Lawrence, Jenike spent a year on the faculty at the University of Notre Dame and also has taught at Pomona College and UCLA.
She spent a year as an exchange student studying at Japan's Doshisha University while an undergraduate of Pomona College, where she earned a bachelor's degree in Asian Studies. She also studied at Japan's Inter-University Center for Japanese Language Studies and Ochanomizu University before earning her Ph.D. in anthropology from UCLA.
The Ottilia Buerger Professorship was established in 2002 by a bequest from the estate of Ottilia Buerger to endow a professorship in medieval or classical studies. A native of Mayville, Buerger graduated magna cum laude and a member of Phi Beta Kappa in 1938 from what was then Lawrence College. She taught Latin and English in high schools in Goodman, Wautoma and Beaver Dam for several years.
Her lifelong interest in history, classics and numismatics fueled her passion for assembling a world-renowned collection of ancient Greek and Roman coins. The Buerger Collection was given to Lawrence after her death in 2001. It serves as an invaluable resource for students and faculty studying the ancient world.
The Buerger Professorship is currently held by Carol Lawton, professor of art history, who is retiring at the end of the 2017-18 academic year.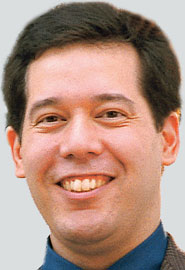 McNeill joined the Lawrence classics department in 1999 after teaching three years at Yale University. He has served as chair of the department since 2007.
A specialist in Latin poetry and Greek and Roman history, McNeill is the author of the book "Horace: Image, Identity and Audience," which examines techniques Horace used to depict his personal existence and how those techniques influenced later Roman poets. In addition to his book, he also has authored numerous scholarly articles, many related to Horace and the poetry of Catullus.
He has been the recipient of a $75,000 grant from the Arete Initiative at the University of Chicago for the Defining Wisdom Project. McNeill was one of 23 scholars in the United States and Europe selected for a grant from a field of more than 600 researchers. The grant supported McNeill's research for the book project "The Price of Wisdom: Community and the Individual in Greek and Roman Poetry." His contributions grew out of investigations of ancient Greek and Roman conceptions of "civic wisdom."
A native of Chicago, McNeill was honored in 2003 with Lawrence's Young Teacher Award in recognition of "demonstrated excellence in the classroom and the promise of continued growth."
McNeill earned a bachelor's degree in classics summa cum laude from Harvard University, where he was a member of Phi Beta Kappa and earned the John Curtis Prize in Latin Literature. He earned a master's degree and his Ph.D. in classics at Yale University.
About Lawrence University
Founded in 1847, Lawrence University uniquely integrates a college of liberal arts and sciences with a nationally recognized conservatory of music, both devoted exclusively to undergraduate education. It was selected for inclusion in the book "Colleges That Change Lives: 40 Schools That Will Change the Way You Think About College."  Engaged learning, the development of multiple interests and community outreach are central to the Lawrence experience. Lawrence draws its 1,500 students from nearly every state and more than 50 countries.