Lawrence University was one of 33 college and universities in the country that participated in a national study that found no significant difference in the success rates of students who submit standardized test scores for admission to colleges and those who don't.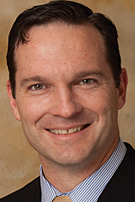 Lawrence has been test optional — it does not require student to submit ACT or SAT scores as part of their application — since the start of the 2006-07 academic year.
The study, "Defining Promise: Optional Standardized Testing Policies in American College and University Admissions," was conducted by Principal Investigator William C. Hiss, former vice president and dean of admissions at Bates College.
Hiss' research found in the study of colleges with test optional admission policies there were no significant differences in either cumulative GPA or graduation rates between submitters and non-submitters.
"Since we went test-optional, about 75 percent of our applicants have submitted their standardized test results for our admission review. The rest have not," said Ken Anselment, dean of admissions and financial aid at Lawrence. "The admission rates for both groups have been the same, and, more important, the achievements of the students once they arrive at Lawrence also have been similarly successful."
The study, which examined the records of 123,000 students, found the differences between test score submitters and non-submitters were .05 point of a grade point average, 2.88 vs. 2.83, respectively, and the graduation rate for submitters was only 0.6 of one percent higher than non-submitters.
"By any standard, these are trivial differences," Hiss said in his report.
Lawrence was one of 20 private colleges and universities in the study, which also included data from six public universities, five minority-serving institutions and two arts institutions. The schools in the study had enrollments ranging from 350 students to 50,000 and were located in 22 U.S. states and territories.
"We have long known that there are more important predictors for success in college than standardized test results," said Anselment. "And this national study provides significant proof that that is, indeed, true."
About Lawrence University
Founded in 1847, Lawrence University uniquely integrates a college of liberal arts and sciences with a nationally recognized conservatory of music, both devoted exclusively to undergraduate education. It was selected for inclusion in the Fiske Guide to Colleges 2014 and the book "Colleges That Change Lives: 40 Schools That Will Change the Way You Think About College." Individualized learning, the development of multiple interests and community engagement are central to the Lawrence experience. Lawrence draws its 1,500 students from nearly every state and more than 50 countries.