Historian and author James Longhurst examines the debates over bicycles and their place in society since the 1870s in a presentation Thursday, Jan. 21 at Lawrence University.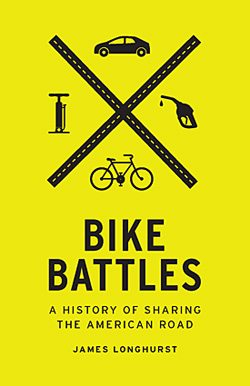 Based on his 2015 book of the same name, Longhurst presents "Bike Battles: A History of Sharing the American Road" at 7 p.m. in Main Hall, Room 201. The event is free and open to the public.
While bicycle usage is up in the country, so, too, are arguments about where it belongs. Conflicts over sharing the road are like other environmental debates over scarce resources: difficult to solve, politically fractious, with origins shrouded in mystery, and absolutely essential for creating a sustainable future.
Longhurst will examine these conflicts and discuss what we can learn from the past. Much of what we believe about the bicycle today, says Longhurst, is based on an incomplete picture of the past.
In his book, he argues that governments large and small have had a hand in shaping the conflicts we see on the road today.
"Since Americans don't entirely take bicycles seriously, historians haven't always done so either," said Longhurst. "So stories about 19th-century bike laws, cycle paths in the 1890s and bicycle rationing in World War II haven't gotten the attention they deserve."
An associate professor at the University of Wisconsin-La Crosse, Longhurst is a historian of urban and environmental policy. His inspiration to study bicycle history began in 2008 when he started commuting by bicycle to work every day.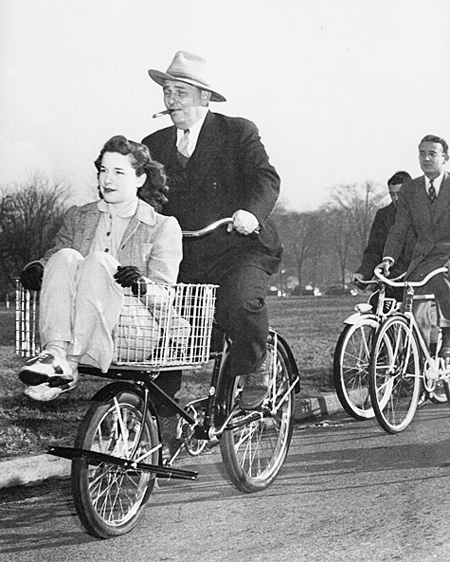 "Riding to work is great, but it reminds you that not everyone agrees on the place of bicycles and cars on the road," says Longhurst. "Traffic engineers, bike advocates and politicians all have had their say on the subject. I wanted to add a bit more history to the discussion."
The presentation coincides with the recently opened exhibit at the History Museum at the Castle, "Shifting Gears: A Cyclical History of Badger Bicycling." Showcasing the crucial role that Wisconsin has played in two national bicycling eras, Shifting Gears features historic bicycles and artifacts, intriguing images, and virtual interactive experiences.
Copies of Longhurst's book will be available for purchase at the talk.
About Lawrence University
Founded in 1847, Lawrence University uniquely integrates a college of liberal arts and sciences with a nationally recognized conservatory of music, both devoted exclusively to undergraduate education. It was selected for inclusion in the book "Colleges That Change Lives: 40 Schools That Will Change the Way You Think About College" and Fiske's Guide to Colleges 2016. Engaged learning, the development of multiple interests and community outreach are central to the Lawrence experience. Lawrence draws its 1,500 students from nearly every state and more than 50 countries.