In an effort to address real-world sustainability challenges, establish sustainability as one of its core values, and establish best practices in sustainable campus operations, Lawrence University is looking to transform itself into a living laboratory through a series of new institutional initiatives.
Project specialist Kelsey McCormick will serve as Lawrence's new sustainability coordinator and will co-chair a newly formed sustainability subcommittee with Jeff Clark, professor of geology, who is also serving as special assistant to the president for sustainability.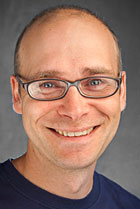 "We've made a lot of progress in the past decade or so on the sustainability front, including the construction of the LEED Gold-certified Warch Campus Center, two solar arrays, a 100kW wind turbine at Bjorklunden, a campus-wide bike share and ride share program, a quarter-acre student-run organic garden that has operated since 2005 and a food service program that embraces socially responsible practices with an emphasis on a local farm-to-table sourcing model," said Clark. "That said, we still have lots of work to do to try and change the culture of campus by integrating sustainability into our daily routines as well as our curriculum."
A major focus of the new initiative will involve the establishment of an "Eco-rep" program designed to engage students in hands-on efforts in the residence halls to build a culture of sustainability, drastically decreasing the university's environmental footprint in the process.
Eco-reps will lead by example and educate their peers on issues ranging from recycling and composting to water and energy consumption to food systems, transportation and consumer choices.
"The Eco-rep program is really at the heart of this effort," said McCormick. "This key educational component will establish expectations around how Lawrentians live on our campus. The goal is to foster sustainability as part of every-day behavior. As a residential campus, a great way to accomplish this is to encourage our students to conserve energy, reduce waste and be more conscious in the spaces in which they live."
Lawrence also will establish a "Sustainability Institute," providing faculty with opportunities to deepen their understanding of sustainability issues and incorporate sustainability concepts into the curriculum. The institute will run for two years with as many as eight participants each year, increasing opportunities for faculty to work with students to create new engaged learning experiences.
These new efforts are made possible by a three-year grant from Margaret A. Cargill Philanthropies. The funding will support leadership opportunities for students, professional development opportunities for faculty and infrastructural improvements to the campus. In addition, part of the grant will be used for a special fund for Lawrence community members to seek support for sustainability-focused projects connected to classes, research or co-curricular programs.
During each year of the grant, Lawrence plans to embark on one major infrastructural improvement with the intended goal of reducing the environmental impact, improving efficiency, and reducing waste, which ultimately should lead to cost savings in the long run.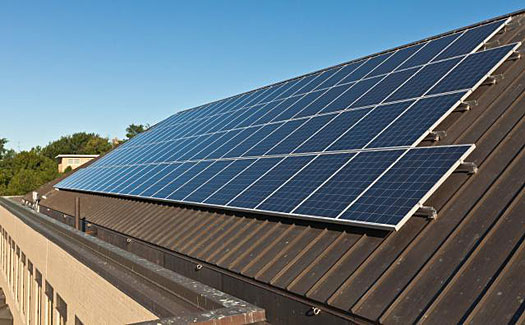 Lawrence also will launch a Community Read Program to encourage campus members to read and discuss a common book on a current sustainability topic as a way to engage students with others in the community over these global challenges.
As a part of Lawrence's strategic plan, Veritas Est Lux, the university is committed to enhancing "a culture of sustainable living by integrating sustainability goals across all aspects of the Lawrence experience." Lawrence aims to be a steward of the surrounding community and the environment by preparing students to be responsible citizens of the world.
About Lawrence University
Founded in 1847, Lawrence University uniquely integrates a college of liberal arts and sciences with a nationally recognized conservatory of music, both devoted exclusively to undergraduate education. It was selected for inclusion in the book "Colleges That Change Lives: 40 Schools That Will Change the Way You Think About College." Engaged learning, the development of multiple interests and community outreach are central to the Lawrence experience. Lawrence draws its 1,500 students from nearly every state and more than 50 countries.