After delivering an invited talk at Oxford University on the causes and consequences of the 2014-15 Ebola epidemic on April 20, Lawrence University political scientist Claudena Skran took a trip to ground zero of the disease — Sierra Leone.
Skran's visit to the West African nation that has suffered nearly 3,900 deaths since the outbreak began last spring, was as much as goodwill ambassador as it was as scholar on refugees and humanitarian aid.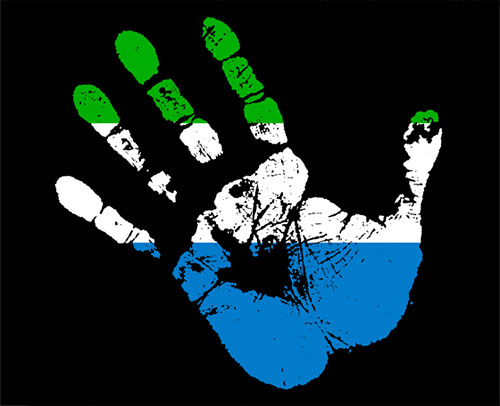 At the top of Skran's itinerary was presenting a donation for more than $5,000 to the Calaba Town Community Aid Organization to assist children orphaned as a result of Ebola. The money was raised earlier this year through the collective efforts of numerous Lawrence student organizations on behalf of KidsGive, an organization founded by Skran to educate U.S. students about African life and cultures. It promotes informed giving effort while providing Sierra Leone children with opportunities to learn and become the country's next generation of leaders.
In total, students raised more than $6,000, some of which was donated to other schools and programs in Sierra Leone.
"I'm so proud of the way Lawrence students responded to the Eblola outbreak," said Skran, professor of government and Edwin & Ruth West Professor of Economics and Social Science. "While others just stepped away, our students stepped up and reached out to those in need.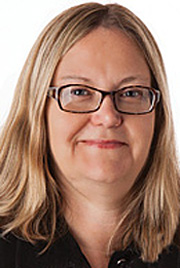 "What really makes this effort special in my view is the way in which it was accomplished," Skran added. "We have a campus that is known for individual achievement and for distinction by smaller groups, especially in music and athletics, but we had more than 30 different student organizations working together, showing true collaboration on this effort. This is a such a wonderful example of what can be accomplished when groups of students unite in action for a common cause."
In February, student members of the KidsGive on-campus board — Liz Barthels, Anna Bolgrien, Kobe Lewin, Kara Vance and Wesley Varughese — organized a "Help Ebola Orphans" campaign. Reaching out to campus organization with which they were connected, the board members asked each group to set a goal of raising $100, a sum that would enable a student in Sierra Leone to attend school, have food and water and be able to participate in any scholarship opportunities while in school. Organizers also reached out to faculty members and the athletic department in the hope of getting some of Lawrence's varsity teams involved.
The response, according to Varughese, KidsGive president, far exceeded expectations.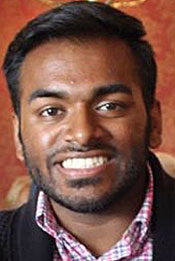 "Most board members thought we would only get one or two thousand dollars and we would have to push just to get that amount," said Varughese, a junior from La Villa, Ill., who was elected president of LUCC in January. "In the first week alone, we collected more than $3,000."
The student organizations groups raised funds through a variety of methods. Members of the Wriston Art Collective created art pieces and sold them through an art bazaar. Some of the bartenders in the Viking Room donated all of their tips to the cause. A sorority held a bake sale in the library. One board member reached out back home, resulting in a $400 donation from the Greendale Community Church. Several of the coaches in the athletic department promised to match whatever their teams raised, helping the swim team, fencing team and track team finish as the top three groups, respectively, that raised the most money.
"I'm so proud of the way Lawrence students responded to the Eblola outbreak. While others just stepped away, our students stepped up and reached out to those in need."

— Professor Claudena Skran
"We've been talking at LUCC about what can we do to provide for collaborative efforts and I think it just took one student organization to take the initiative and show that cooperation is really possible with just a few people," said Varughese.
As other students saw how passionate the KidsGive members were in reaching out to all facets of the Lawrence community, Varughese said that inspired them to come together.
"I got the feeling the student organizations were like, 'If they took their time to reach out and do all this, why don't we do it together,'" said Varughese. "In the end it became a really good collaborative effort."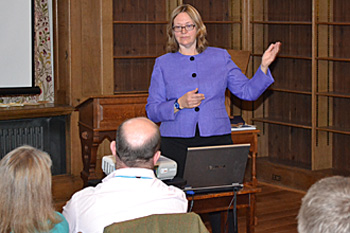 Skran's latest trip to Sierra Leone — she has visited the country nearly 20 times since joining the faculty in 1990 — came just two days after delivering the address "Setting the Stage for Ebola: War, Peace and Refugee Policy" at Oxford University's Rhodes House.
In her address, Skran, a 1983 Rhodes Scholar herself, discussed why Ebola in West Africa spread so far, so fast and why more attention needs to be given to health care before epidemics break out, especially in post-conflict countries such as Sierra Leone. Both the country's 10-year civil war (1991-2001) and the post-conflict peace-building contributed to the creation of a weak and vulnerable health system in the country.
Skran first visit to Sierra Leone after the civil war was in 2005 as a U.S. Fulbright Scholar. She has taken dozens of students with her over the years to Sierra Leone to assist with her on-going refugee research and provide students with their own hands-on research projects.
She serves as a consultant for the United Nations High Commissioner for Refugees, wrote an op-ed for the Washington Post last December about the impact of Ebola on the medical profession in Sierra Leone and is in the process of writing a book about the Ebola epidemic.
About Lawrence University
Founded in 1847, Lawrence University uniquely integrates a college of liberal arts and sciences with a nationally recognized conservatory of music, both devoted exclusively to undergraduate education. It was selected for inclusion in the Fiske Guide to Colleges 2015 and the book "Colleges That Change Lives: 40 Schools That Will Change the Way You Think About College." Engaged learning, the development of multiple interests and community outreach are central to the Lawrence experience. Lawrence draws its 1,500 students from nearly every state and more than 50 countries.