For more than 30 years, Lawrence University Professor of Music Kenneth Bozeman has studied the relationship between singing and vocal acoustics.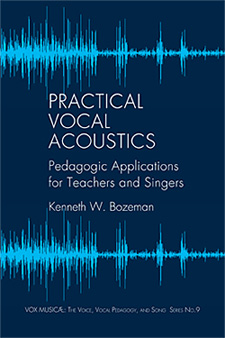 The long-time voice teacher in Lawrence's conservatory of music has turned that research into the 16-chapter book "Practical Vocal Acoustics: Pedagogic Applications for Teachers and Singers" (Pendragon Press), a methodical approach designed to help voice teachers better apply the principles of vocal acoustics to their instruction. The book is available through Pendragon Press and Amazon.com.
"There are many important facets to a comprehensive pedagogy and the acoustic piece is but one," said Bozeman, who holds the Frank C. Shattuck Professorship in Music. "However, due to our increasing knowledge of the effects of vocal tract resonances on vocal fold function, and of how awareness and anticipation of those effects can make our teaching more effective, there is a rapidly growing interest among voice teachers in mastering the basic acoustic principles involved."
In his book, Bozeman provides a general understanding of acoustics, explains how harmonics and formants interact to create resonance and offers specific science-based exercises. He also provides perspective on two software programs — Madde voice synthesizer and VoceVista — outlining the strengths and limitations of each.
Christian Herbst, contributing author to the "Oxford Handbook of Singing" and a member of the editorial boards of the Journal of Voice, Logopedics and Phoniatrics and Vocology, hailed Bozeman for succeeding "in condensing state of the art voice science into a well-digestible and concise tutorial."
"With its solid scientific background, 'Practical Vocal Acoustics' helps to establish a modern approach in teaching how to sing: less myth and more facts," said Herbst.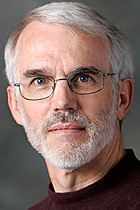 Bozeman will teach a seminar at Bjorklunden, Lawrence's northern campus, next summer (July 19-24, 2015) based on the principles in his book.
A member of the Lawrence faculty since 1977, Bozeman is chair of the voice department, teaching voice, voice science and pedagogy. He also serves as chair of the editorial board of the National Association of Teachers of Singing (NATS) Journal of Singing. He has been recognized with both of Lawrence's teaching awards — the Young Teacher Award in 1980 and the Excellence in Teaching Award in 1996 — and his students have sung with the Metropolitan Opera, Houston Grand Opera, Boston Lyric Opera, Deutsche Oper Berlin and San Francisco Opera, among others.
Last summer, Bozeman was honored as one of only four master teachers selected for the (NATS) Intern Program, a national mentoring program in which master teachers spend two weeks working with select younger teachers in vocal pedagogy.
About Lawrence University
Founded in 1847, Lawrence University uniquely integrates a college of liberal arts and sciences with a nationally recognized conservatory of music, both devoted exclusively to undergraduate education. It was selected for inclusion in the Fiske Guide to Colleges 2014 and the book "Colleges That Change Lives: 40 Schools That Will Change the Way You Think About College." Individualized learning, the development of multiple interests and community engagement are central to the Lawrence experience. Lawrence draws its 1,500 students from nearly every state and more than 50 countries.