Just imagine if Garth Neustadter had decided to pursue a major in music composition instead of performance majors in violin and voice while a student at Lawrence University.
At the tender age of 28, the multi-talented Neustadter already has racked up an armful of honors for writing film scores — including a 2011 Emmy Award — since graduating in 2010.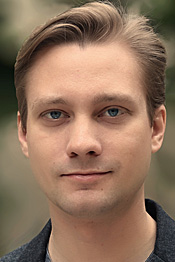 Neustatder will be among seven alumni recognized for career achievements, contributions to the betterment of society or volunteer service to Lawrence during the college's annual alumni reunion celebration June 19-22.
With more than 1,000 alumni and guests from 43 states and two countries (Canada and India) expected to attend, it will be Lawrence's largest reunion event in the past 10 years and one of the college's largest ever.
The alumni awards will be presented Saturday, June 21 at the Reunion Convocation at 10:30 a.m. in the Lawrence Memorial Chapel. The event is free and open to the public. A live webcast of the Reunion Convocation ceremony will be available at http://www.livestream.com/lawrenceuniversity.
Members of the Lawrence 50-Year Connection, a growing cohort of alumni who graduated at least 50 years ago, get reunion activities started Thursday, June 19 with a series of panel presentations and small-group discussions.
The 2014 alumni awards and the recipients.
• Nathan M. Pusey Young Alumni Distinguished Achievement Award — Garth Neustadter, Class of 2010, Pasadena, Calif.  The award recognizes Lawrence alumni of 15 years or less for significant contributions to, and achievements in, a career field.  The award honors the 10th and youngest president of Lawrence and an exemplary figure in higher education in the 20th century.
A native of Manitowoc, Neustadter has been racking up music awards since his high school days, when he won the first of his five Downbeat awards in the magazine's annual student music competition.
"Lawrence continually challenged me to broaden the diversity
of my interests both musically and intellectually."
       — Garth Neustadter '10
While at Lawrence, he earned first-prize honors (second place behind the grand prize winner) in the 2007 Young Film Composers Competition sponsored by Turner Classic Movies. A year later, TCM commissioned him to write an original score for a restored version of the 1923 silent film "The White Sister." In 2011, he became one of the youngest composers to receive an Emmy Award for his score for the PBS American Masters documentary "John Muir in the New World," a work he also wrote while at Lawrence.
In addition to TCM and PBS, he has composed feature-length scores for Warner Bros. and China's CCTV. Most recently, some of his compositions were selected for upcoming performance seasons by Grammy Award-winning violinist Hilary Hahn.
His work has been recognized several times by the American Society of Composers, Authors and Publishers (ASCAP), including the Morton Gould Young Composer Award, the Jazz Composers Award and a film scoring fellowship. He was was the recipient of the prestigious Rappaport Prize for Music Composition.
"Lawrence continually challenged me to broaden the diversity of my interests both musically and intellectually," said Neustadter, who earned a master of music degree in composition summa cum laude from Yale School of Music in 2012. "In addition to providing world-class training in my chosen disciplines, they encouraged me to develop the 'entrepreneurial' and 'thinking' skills necessary for continued self-discovery and reinvention."
• Lucia Russell Briggs Distinguished Achievement Award — Peter Betzer, Class of 1964, St. Petersburg, Fla., and Dr. Richard Fessler, Class of 1974, Winnetka, Ill.  The award recognizes a Lawrence or Milwaukee-Downer graduate of more than 15 years for outstanding career achievement. The award honors the second president of Milwaukee-Downer College, one of the most beloved and influential figures in that college's history.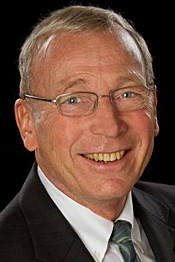 Betzer is the current president of the St. Petersburg Downtown Partnership, for which he is leading efforts to turn the city into an internationally recognized center for marine research. During a near 40-year career in higher education at the University of South Florida, Betzer served as dean and professor of USF's College of Marine Science, helping to transform it into a world-renowned research center that today includes 10 agencies employing more than 1,500 people.
An oceanographer, Betzer has participated in expeditions in the North Atlantic and North Pacific oceans, the Caribbean Sea and the Gulf of Mexico. He has served on the Ocean Sciences Advisory Panel for the National Science Foundation and the University National Oceanographic Laboratory System Council, among others.
The author of more than 60 scientific publications, Betzer was a co-recipient of the National Oceanic and Atmospheric Administration's Distinguished Authorship Award in 1985 and has delivered invited lectures in the Soviet Union, Australia, China and at England's Oxford University.
Betzer says his time as a Lawrence student was "for exploring many new ideas and expanding horizons that began a life-long transformation."
"The active involvement and genuine interest of Lawrence faculty were especially pivotal to my growth, just as they have always been to generations of Lawrentians," said Betzer, a geology major at Lawrence who went on to earn a Ph.D. in chemical oceanography from the University of Rhode Island's School of Oceanography. "The advice and encouragement of faculty and the enduring friendships I made at Lawrence underscore the substantive advantage of a liberal education; one that propelled me forward over 50 years ago and thankfully continues inspiring undergraduates today."
Fessler, an internationally acclaimed researcher and surgeon, has dedicated his career to finding innovative methods to repair spinal cord injuries. A professor of neurosurgery at Chicago's Rush University Medical Center, Fessler is widely considered the "father" of minimally invasive spine surgery and is credited with developing many of the surgical techniques being used today.
"The active involvement and genuine interest of Lawrence faculty were especially pivotal to my growth, just as they have always been to generations of Lawrentians."
       – Peter Betzer '64
He was the first surgeon in the United States to perform human embryonic spinal cord transplantation and among the first to perform minimally invasive scoliosis surgery. He twice performed microdiscectomy surgery on NFL quarterback Peyton Manning. He's also served as a medical specialist and flight surgeon for NASA's Space Shuttle missions.
Prior to joining Rush Medical Center, Fessler was professor and vice chair of neurosurgery at Northwestern University's Feinberg School of Medicine. He also held the John Harper Seeley Professorship and was chief of neurosurgery at the University of Chicago Hospitals and Clinics.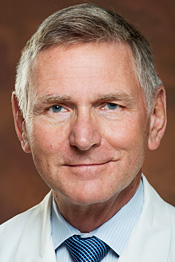 Routinely listed in "Best Doctors of America," Fessler founded and directed the Institute for Spine Care at the Chicago Institute of Neurosurgery and Neuroresearch. Other positions include director of clinical services and education at the University of Florida Brain Institute.
After earning a bachelor's degree in psychology from Lawrence, Fessler pursued a master's degree in experimental psychology at North Dakota State University. He credits a chance encounter with former Lawrence clinical psychologist Edwin Olson for changing the direction of his career.
"I attended the Midwest Psychology Conference to interview for jobs, but no one was interested in a person with just a master's degree," said Fessler. "As I was running out of prospects, I bumped into Ed Olson, literally, in an elevator. He knew someone who was looking for a person with exactly my background and set up an interview. That led to a job at the University of Chicago, followed by my Ph.D. and M.D. and ultimately, my career.
"What's amazing is I never actually had a course with Dr. Olson. He only knew me through some independent studies at the Winnebago State Mental Health Institute. And yet he went out of his way to help me even after I had left Lawrence."
• The George B. Walter '36 Service to Society Award — Renee (Goral) Boldt, Class of 1985, Appleton, and Judy Frater, Class of 1974, Kutch, India. The award recognizes an alumnus or alumna of Lawrence or Milwaukee-Downer who best exemplifies the ideals of a liberal education through its application to socially useful ends in the community, the nation or the world. This award honors George B. Walter '36, faculty member, coach and dean of men, whose work at the college and beyond was guided by his conviction that every individual can and should make a positive difference in the world.
Boldt has shared her time, talents and expertise to a wide variety of nonprofit organizations throughout Wisconsin. A member of the Lawrence University Board of Trustees, Boldt also plays key roles on the boards of the American Players Theater, the Appleton Education Initiative Foundation, the Wisconsin Historical Society Foundation, Friends of the Appleton Public Library and the Fox Valley Symphony.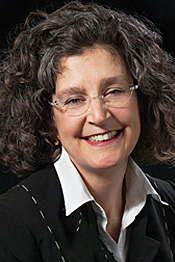 She previously held board positions with the Circus World Museum Foundation, the Community Foundation for the Fox Valley Region, Harbor House Domestic Abuse Programs, Planned Parenthood of Wisconsin, the Center for Applied Research and Services at UW–Oshkosh, LEAVEN and the Wisconsin Women's Council.
Last month, Boldt and her husband, Tom, were honored with the Walter L. Rugland Community Service Award as part of the Fox Cites' annual "Celebrating Our Volunteers" event.
As a local resident, Boldt says she's reminded of "the incredible work being accomplished by students, faculty and administration" every time she drives past campus.
"I think about how my professors helped me define who I am and gave me the confidence to not only examine my values, ideas and actions, but also question them," said Boldt. "Because of the residential nature of Lawrence, interaction between students and the Appleton community encourages a critical examination of values, ideas and actions. I couldn't be prouder of my alma mater. Since its founding, it has been transforming lives by equipping its graduates to be problem solvers, confident of who they are, but comfortable deriving solutions from diverse populations and multiple view points."
"Going to Lawrence provided some special opportunities.
Above all, I appreciated the chance to explore…the
liberal arts education encouraged me to experiment."

         – Judy Frater, '74
Frater has been a leader in preserving and protecting traditional textile arts in the Kutch District of Gujarat, India. Working with local Indian embroiderers, she founded Kala Raksha Trust in 1993, a grassroots social enterprise devoted to preserving their traditional arts of exquisite hand-embroidered and patch-worked products. The enterprise has since grown to a collection of nearly 1,000 artisans.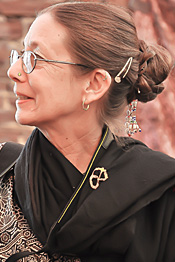 She later guided the Kala Raksha Trust in establishing the Kala Raksha Museum, which houses a collection of heirloom textiles. Through the power of the Internet, people from around the world can view precious textiles and learn more about the tradition.
In 2005, with the support of an Ashoka Foundation Fellowship, Frater established Kala Raksha Vidhyalaya, the first design institution for traditional artisans, who learn skills relevant to their craft and innovative ways to bring their pieces to market. Since its founding, Kala Raksha Vidhyalaya has graduated 124 artisan designers.
Frater is currently working with Somaiya Kala Vidya, a new institution she founded for the education of artisans to expand the original program into a three-year institute that includes a graduate course in management and business for artisans and courses in craft traditions taught by artisan designers.
"Going to Lawrence provided some special opportunities. Above all, I appreciated the chance to explore," said Frater, who grew up in the craft village of New Hope, Pa. "I did not know that anthropology existed before coming to Lawrence. The liberal arts education encouraged me to experiment. I benefited from a particularly experimental era, when I could travel to India to do independent research.
"With Lawrence's small, intimate environment, students can interact with faculty on a personal basis and are nurtured in directions that seem beneficial to them," Frater added. "I also benefited from a diverse student body. I learned from my colleagues by experiencing their diverse backgrounds and views. I am thankful for my Lawrence experience. It surely contributed to who I am today."
• The Gertrude Breithaupt Jupp M-D'18 Outstanding Service Award — Ruth (Legler) Qualich, Milwaukee-Downer Class of 1955, Pewaukee, and Cynthia (Liebich) Reff, Class of 1963, Appleton. The award recognizes an alumnus or alumna of Lawrence or Milwaukee-Downer after his/her 15th Cluster Reunion who has provided outstanding service to Lawrence University. This award honors Gertrude Breithaupt Jupp, voted Milwaukee-Downer alumna of the year in 1964 for her long-standing service to the college as president of the alumnae association board, class secretary and public relations officer.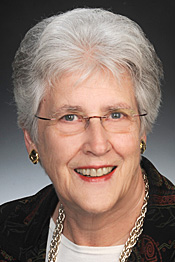 Ever the proud "Downerite at Lawrence," Qualich is the co-chair of the committee planning this year's 50th anniversary celebration of the consolidation between Milwaukee Downer College and Lawrence. She also is a member of the 50-Year Connection planning committee and has served as a moderator and panel member at 50YC events.
Qualich previously has served as a member of the Lawrence University Alumni Association board and on the 40th and 50th Reunion planning committees for her class. She is also a member of the Founder's Club and Lawrence-Downer Legacy Circle.
"The experience at Milwaukee-Downer College was a time of growing both academically and socially. The traditions that we observed there helped to bring us together in relationships that last to this day," said Qualich, who earned a bachelor's and master's degrees in chemistry from M-D and Wellesley College, respectively, then returned to Milwaukee-Downer and taught chemistry there from 1957-59.
"Coming to Lawrence for reunions and getting to know the staff and Lawrence alumni, I am pleased to be more and more a part of Lawrence University, to be Downer at Lawrence. The more I become involved the more I feel that both Milwaukee-Downer College and Lawrence University are my alma mater."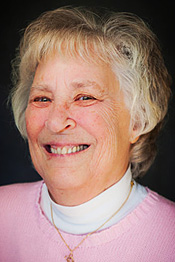 Reff's license plate says it all: LU FANS. She, along with her husband, Chuck, are legendary for their support of Lawrence athletics and athletes. Beyond loyal attendance at home and sometimes road games — they both rode the fan bus eight-plus hours to Storm Lake, Iowa in 2004 to cheer on the men's basketball team in the NCAA tournament — Reff routinely provides home-baked treats for teams before road trips and hosts dinners for the men's and women's basketball teams.
Hers and Chuck's dedication was recognized with the 2007 Bob "Dinger" Wurdinger Athletic Service Award, which has been presented annually since 2006 to individuals who have throughout the years shown great support to Lawrence athletics. She is a member of the Lawrence Athletics Advisory Committee and is assisting with the Banta Bowl renovation efforts.
A former class secretary, Reff also has served as a reunion steering committee member for her 45th cluster reunion and as a reunion committee member and reprise coordinator for her 50th Reunion. During the most recent presidential search, she served on one of the candidate interview committees and is a member of the Boynton Society.
"If I had to point to one thing, other than family and friends,
that makes me extremely proud, it is my relationship with
Lawrence for the last 55 years."

           — "Cinny" Reff '63
"It is hard not to be an avid fan and proud alum when your mom, sister, brother and son all graduated from Lawrence," said Reff. "The biggest reward for us has been getting to know students as freshmen and watching them mature and go on to graduate. We then have the opportunity to follow them as young alumni. They know we are there for them in the good times and the trying ones. If I had to point to one thing, other than family and friends, that makes me extremely proud, it is my relationship with Lawrence for the last 55 years."
About Lawrence University
Founded in 1847, Lawrence University uniquely integrates a college of liberal arts and sciences with a nationally recognized conservatory of music, both devoted exclusively to undergraduate education. It was selected for inclusion in the Fiske Guide to Colleges 2014 and the book "Colleges That Change Lives: 40 Schools That Will Change the Way You Think About College." Individualized learning, the development of multiple interests and community engagement are central to the Lawrence experience. Lawrence draws its 1,500 students from nearly every state and more than 50 countries.