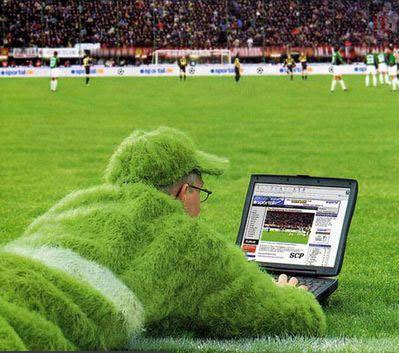 Once again the World Cup is upon us, and once again my friends and colleagues are pumping me for information about who I'm picking. Well,like American coach Jurgen Klinsmann, I am not picking the Americans.   
Who then?  
Well, I suppose you could do worse than ask a bunch of economists:
Brazil will beat Germany to win soccer's World Cup and also will score the most goals, according to a survey of economists across 52 countries.
The tournament's host nation eclipsed Germany and Argentina as the top choice among 171 economists from 139 companies in a Bloomberg News poll published today. The Latin American country is also tipped to find the net the most times, topping Argentina and Spain.
Projections of a sixth World Cup victory for Brazil mesh with bookmaker odds and forecasts based on economic models created by Goldman Sachs Group Inc., UniCredit SpA and Danske Bank A/S. Paddy Power Plc and Ladbrokes Plc both rank Brazil as favorite, at odds of 3/1….
How this survey is newsworthy is an interesting question, I suppose.    As I type this, Brazil is down 1-0 to Croatia in the opening match.