The Mudd Library isn't just a place to study, or to search for and gather materials.
Libraries offer so much more, and the Mudd is no different!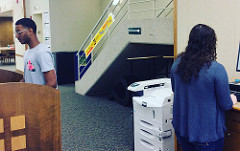 We have everything you need to put the finishing touches on your papers and projects. Make copies, print your paper, or use the scanner. We have a universal phone charging station if you're running low. We have staplers, tape, paper clips, rulers, and all kinds of other accoutrements to help you polish your assignments and hand them in with pride.
Do you need another primary or secondary source to support your argument? Looking for an open-source photo to add to your slides or for the proper citation for your paper? The reference librarians are here to help you find what you need and engage in the best and most thorough research possible. We aim to help you feel confident and supported as a student researcher.
Curious about what's happening on campus? Looking to find local thrift stores, coffee shops, or parks? Not sure when that concert starts tonight? Stop by, we'll  help you find out!
All of your friends are here! Hang out on the first or second floor to discuss, debate, and collaborate. Chat, vent, laugh, share. Sometimes just sitting next to someone who is working as hard as you are can be the most valuable resource. Snap some pics or make a vid! Then get back to that group project! Pull up a whiteboard and teach each other what you've learned. Ask someone out on a study date. The options are endless.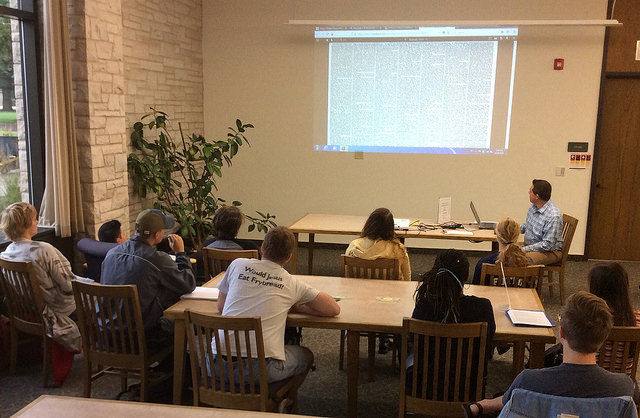 Safe, quiet, peaceful haven
The third and fourth floors are meant for quiet study. They also make a great place to read, reflect, daydream, or nap. Write that paper! No one will barge in just as you get in your groove. Or, if you've been in your groove and need a little break, stop down to the first floor to nurture yourself with a cup of tea. Text your mom and then get back at it. The library is for everyone, and everyone is welcome here and treated with respect and dignity!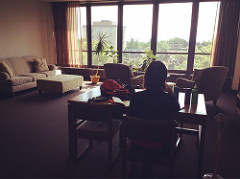 What do you need?
Academic support?
A quiet place to get some work done?
A place to belong?
We're here for you!