From a woman's struggle within an abusive relationship to a comical personification of a cat, the creative results of 13 budding Lawrence University student filmmakers will be showcased Saturday, April 26 at 4:30 p.m. in the Warch Campus Center cinema in the second annual Lawrence Student Film Festival. The event is free and open to the public.
The festival features 15 films ranging from as short as one minute to a nine-minute documentary. The festival line-up includes:
• "Dinner for Two" (Peter Emery '15, 2:00), a woman's struggle within an abusive relationship.
• "Egg" (Pat Commins '15, 2:20), a documentary on the not-for-profit organization One Egg Rwanda, which provides small children one egg every day to combat the effects of protein malnutrition.
•  "Nollywood in Sierra Leone" (Kate Siakpere '14, 9:00), a documentary on Nigerian cinema, the second largest film industry in the world affecting smaller, neighboring African countries.
•  "Cat Man" (Brooks Eaton '14, 1:00) a comical advertisement about a personification of a cat.
• "I am Not Jeffrey Collins" (Alex Babbitt '15, 6:29), a post-MySpace existential comedy.
•  "Rabbits – Behind the Scenes" (Peter Emery '15 4:00), a mockumentary about a director's attempt to keep his job in a struggling video series.
• "Do the Squirrel: Making 'Long Live the Squirrels'" (Nathan Lawrence '15, 6:00), a documentary on the process of creating "Long Live the Squirrels," a feature-length film shot on the Lawrence campus last fall and scheduled for release later this year.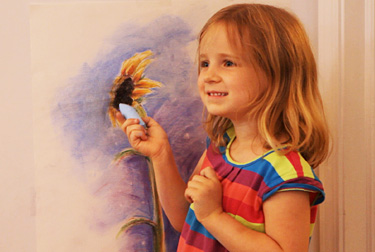 • "Awake in Art" (Brooks Eaton '14, 1:00), a touching, proof-of-concept film made for Mofilm, an advertising competition, about a mother discovering one of her daughter's talents.
• "Back to Home" (Maisha Rahman '14, 5:20), a profile of Lawrence Professor of Government Claudena Skran and her commitment to helping foreign students at Lawrence.
• "The Theft" (Reed Robertson '17, 4:20; Jamie DeMotts '16, 2:10). Two versions of a crime film assembled from the same raw footage.
The festival also will include the final project films of  Anna Johnson Ryndová's "Principles of Editing" class, in which students had to make a creative "how to" video,  the idea of which was to describe a particular process in a visually compelling way, using as little dialogue or narration as possible. Each student conceived, directed, shot and edited all the material themselves.
• How To Put On Red Lipstick (Katerina Kimoundri '15, 2:35)
• How To Bury a Dead Body (Kate Siakpere '14, 4:00)
• Toast (Alexcia Jellum '16, 4:10)
• How To Build A Snowskate Obstacle (Evan Flack '14, 5:00)
• The Dinner (Htee Moo '15 ,3:40)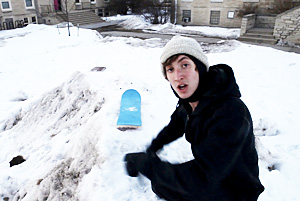 The films were produced in Lawrence's film studies program with the assistance of award-winning PBS filmmaker Catherine Tatge, a 1972 Lawrence graduate who is serving as an artist-in-residence, and Ryndová, lecturer of film studies and video editor.
About Lawrence University
Founded in 1847, Lawrence University uniquely integrates a college of liberal arts and sciences with a nationally recognized conservatory of music, both devoted exclusively to undergraduate education. It was selected for inclusion in the Fiske Guide to Colleges 2014 and the book "Colleges That Change Lives: 40 Schools That Will Change the Way You Think About College." Individualized learning, the development of multiple interests and community engagement are central to the Lawrence experience. Lawrence draws its 1,500 students from nearly every state and more than 50 countries.